MARVELITES… stand aside! Corporate-event organisers want to hire areas of Hong Kong Disneyland Resort usually dedicated to your heroes.
With enquiries from business event planners surging 40 per cent after Hong Kong dropped all Covid restrictions in the city at the beginning of March, the resort held a Corporate Experience Day on June 1 for buyers from Hong Kong, mainland China and South Korea.

More than 200 guests from 100 companies attended the "Marvel Season of Superheroes – Corporate Experience Day". They were shown event-service packages including the Marvel-themed "Land Buy-Out" at Tomorrowland along with updates such as the reopening of Disney's Hollywood Hotel, group-dining packages and more.
"The packages are created to meet the different needs of corporations while producing extraordinary and wonderful experiences, said Simon Zhang, vice president, sales, at Hong Kong Disneyland Resort (HKDL).
Details on events themed around Halloween and the World of Frozen section of the theme park were also revealed.
More… Events to spur HK Disneyland recovery
A "significant surge in demand" has led to HKDL making plans to expand opportunities for corporate-event buyers and planners to collaborate with the park for meetings, conferences, exhibitions and other activities.
"Demand for commercial, private event buyout packages and regional conferences has increased significantly both domestically and internationally since the boundary reopening with mainland China," HKDL said.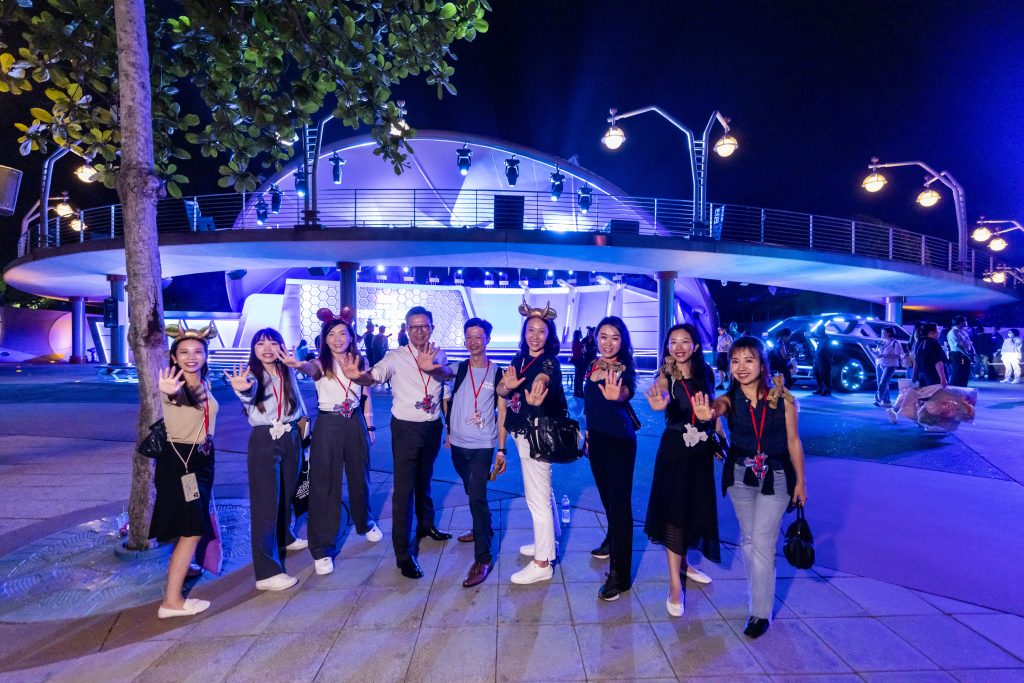 "After all social-distancing measures were lifted, HKDL witnessed a 40 per cent increase in business inquiries. The resort has been hosting private events of various scales, from 500 guests in a theatre to 4,000 guests in the themed [areas].
"Many well-known companies have since held annual conferences, banquets, incentive trips and team-building activities at HKDL."
A leading insurance company recently held the largest buyout event at the resort since Covid restrictions were lifted. The event featured a customised entertainment at the castle, the "latest night-time spectacular" – Momentous, and meet and greets with Disney characters.
Backgrounder… Disney buyout unites
Another buyout event was hosted for a multinational toy company's staff-appreciation day. "We were particularly fond of the group picture we snapped in front of the Castle of Magical Dreams," the company wrote in a testimonial to the resort.
"It's extremely challenging to find a location like this where we can take such a wonderful photo with the whole team."