Event organisers may take it for granted that the use of audio-visual aids will enhance business presentations and boost entertainment at galas and conferences, but research shows there is much more at stake than that when it comes to using sound and light.
A study titled "Presenting Effective Presentations with Visual Aids" by the US Department of Labor OSHA Office of Training and Education concludes that "retention of information three days after a meeting or other event is six times greater when information is presented by visual and oral means than when information is presented by the spoken word alone".
The researchers found that 10 per cent of people attending an event with an oral presentation retained information three days later, 35 per cent recalled it from a purely visual demonstration, and 65 per cent remembered what they had learned from a combination of the two.
The figures come as no surprise to Tom Attenborough, Hong Kong-based Technical Director with the global communications agency Uniplan.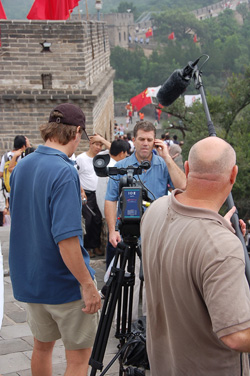 "My experience is that the more engaging something is and the more senses you can engage within your audience, the greater the retention and interest," he says.
Attenborough says the latest audio-visual technology goes way beyond "enabling the basics, overcoming the size of the room and the number of people".
"Where our industry earns its money is in helping to design and deliver the sort of technology that can increase engagement and align with the purpose of the meeting or conference," he says.
"We make sure we're providing equipment and content to really hammer home whatever it is that the conference is about, help people enjoy themselves more if it is a party or gala, or try to get across a brand message, sometimes in a very subtle way by accentuating certain bits of the room with coloured lighting. The subconscious effects of what we do are many and varied.
"You set the tone of an event as people walk in. You can build anticipation by choosing the right soundtrack, building the right set and programming the lighting."
Attenborough says the most exciting technological developments have been in lighting and video, with video mapping becoming one of the industry's "buzz phrases", and that although there have been many improvements in the delivery of sound, the changes are less striking.
"There is surround sound, but that doesn't really sell a message. Audio hasn't changed that much. Sometimes you have to explain that there is still value in clarity of sound, even if it doesn't have an exciting 'wow' factor to it."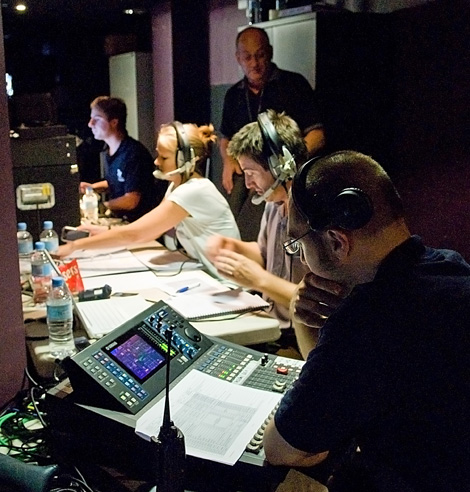 The real breakthrough though, he adds, is in the cost of equipment. "What's happening now is that the price shift is making all the things that were once only available to super-rich, massive events, accessible to most people now, whether LED screen technology, better quality projection or lighting. It's all becoming more affordable and availability is increasing. Instead of having lighting that just shines on or off in whatever colour you choose you can now run effects across the lens of a light."
Improvements in technology and price, especially for LED screens, video and lighting, is reflected in recent upgrades at event centres. The Suntec Convention and Exhibition Centre in Singapore, for example, closed for a year to upgrade its facilities.
"We closed down for a year for renovations from 2012 to 2013, which cost around S$180 million [US$130m], and a part of the emphasis was on introducing new technology to help us make the place more flexible and customisable for our clients," says the centre's CEO, Arun Madhok.
The makeover included the installation of high-definition interactive LED screens throughout, dominated by "The Big Picture", a video wall consisting of 664 screens in the entrance hall.
Marina Bay Sands in Singapore has also recently installed state-of-the art Panasonic projectors and high-performance Meyer and JBL speakers, with Mike Lee, Vice-President of Retail, emphasising that the new technologies are backed up by "professionals who create the magic".
The Kuala Lumpur Convention Centre recently became the first venue in Southeast Asia to use "profile spots", with the purchase of Robert Juliat TIBO and ZEP LED lighting. Audio has also been improved by using the latest Shure wireless microphones and Spectrum managers to improve frequency co-ordination.
"We have gone one step further with our own 11-personnel AV department that includes four dedicated and qualified riggers, specialists in the suspension of sound, lighting and other equipment," says General Manager Alan Pryor.
Visual mapping
Video mapping, or "spatial augmented reality" as it is known academically, is the art of projecting images onto objects and uneven surfaces.
Uniplan Hong Kong Technical Director Tom Attenborough says the technique is becoming "de rigeur" among events organisers. "It involves unusual surfaces such as pillars and you can use it to its fullest potential with multiple projectors," he says.
"Think about a car. You can shine four projectors onto it and map down to the tiniest detail where you place videos. You can project images onto the windows with trees rushing past so it looks like a reflection. Then you can map onto the wheels and spin the images so the car looks like it is driving down a country road."
The Grand Hyatt Singapore offers the technique as part of a comprehensive range of audio-visual facilities, as Charis Choi, Area Director of Sales and Marketing explains: "Our most popular new addition is our dynamic video-mapping technology that transcends ordinary video projection on the
20 metre-wide walls of our grand ballroom.
"Meeting planners can project high-resolution, theme-based panoramic video backgrounds to create an immersive experience. It also facilitates wireless presentations, where displays can be seamlessly mirrored to the wall from individual devices," she says.
LED gold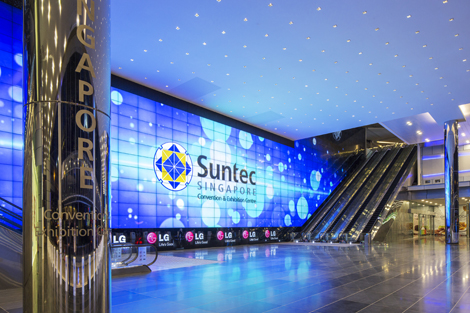 The aim of Suntec Singapore Convention and Exhibition Centre's year-long, S$180 million refit was to "introduce new technology to help us make the place more flexible and customisable for our clients", says CEO Arun Madhok.
"The basic design philosophy was to create an environment that was adaptable so we would have the right facilities both in terms of physical space and functionality," he says.
One of the most impressive installations is a 664-screen HD video wall in the entrance dubbed "The Big Picture". "Theoretically, we could have a separate show on each screen," Madhok says.
The changes include moving away from physical signage in favour of interactive LED screens, state-of-the art projectors, "intelligent" crystals for lighting and graphics in the ceiling
of the exhibition halls/ballrooms, and an audio-zoning system that adapts as the size of up to 36 meeting rooms on the third floor are adjusted.
An example of the centre's flexibility is an exhibition and meeting space on the sixth floor used by Singapore's City Harvest Church every weekend. "There is a large stage, a huge LED backdrop and the latest sound system and lighting rig," Madhok says. "It's very dynamic and fun, with lots of music and dancing."
Sound advice
Balance is "the fundamental key" to successful AV, says Uniplan Hong Kong Technical Director Tom Attenborough.
"Don't compromise your audio needs to make an event look amazing, because people will walk out having either not received the message or failing to be excited by it."
He adds:
• If you go to a concert with amazing sound but poor lighting, it'll be pretty bad.
• If there are lots of stunning lights but the sound is terrible, that'll be bad too.
• You've got to have the right balance within your budget and the framework of what it is you are trying to achieve.
Venue view
Audio-visual and other technical support features prominently among facilities offered by Asia's convention and exhibition centres.
• The Grand Hyatt Singapore offers state-of-the art audio and visual aids as part of its meetings package. "This includes microphones and cameras in all ballrooms to project presenters on the screen in real-time. The most popular new addition is our dynamic video-mapping technology," says Charis Choi, Area Director of Sales and Marketing.
• Kuala Lumpur Convention Centre is "committed to continually investing in technology infrastructure", says General Manager Alan Pryor. He cites the 25th World Gas Conference for 8,000 delegates as an example of the centre's capabilities, "requiring 160 hoists to support the structure rigging and 20 LED wall panels. This provided a challenging set-up as an average event uses around 40 hoists and six panels."
• Marina Bay Sands, Singapore, has invested in hi-tech speakers and projectors and "the depth of our inventory allows for a greater sound system flexibility deployed to cater to every event, big or small", says Mike Lee, Vice-President of Retail. He is particularly proud of The Rolling Stones' first performance in Singapore at Sands Live in 2014 with both an 8,000-square-metre indoor concert and simultaneous live outside relay.
• Hong Kong's AsiaWorld-Expo spokesperson Candy Lee says events organisers and star acts tend to provide their own equipment, but that AWE "works closely with them on their set-ups". The centre is known for its technical feats, including a Guinness Book of Records entry for the world's largest revolving stage for an Aaron Kwok concert in 2008.
Satellite solutions 
Remote conferencing using satellite technology is not only one of the most convenient ways of getting a keynote speaker to address an audience, but also one of the most cost-effective, says Michael Fleck, Managing Director of Global Vision.
Fleck says remote conferencing "is live and comes with the ability to run some pretty significant interactions". The quality is the same as broadcast TV and there is no more than a
two-second delay.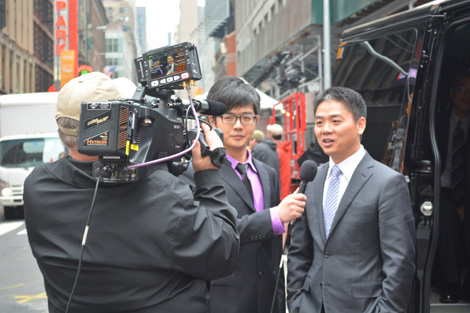 "Let's say you are a multinational company based in the US and you are having a conference in Singapore. You want to have your global CEO give the keynote address. How much will it cost to transport that CEO to the conference in the conventional way? If we use the technology to bring him in, the cost will be less than a first-class airfare from San Francisco to Singapore," he says.
"We've done events where the speaker has been on a ship in the Arctic Circle, and we regularly bring in speakers who just don't travel."
Fleck says once the link is up and running, a speaker can appear in one or 50 cities with just the "marginal" room hire and F&B expenses.
"The more places you go, the lower the cost-per-head becomes."