GALAXY International Convention Centre will have 5G high-speed internet connectivity deployed once the new Macau events facility is ready to open in the first half of 2021.
Organisers who need to adopt digital-hybrid formats to their meetings and conferences will be able to use more stable video-conferencing, live-streaming content and other event technology at the new resort venue.
The new venue along with a special-offer event package for MICE organisers is being showcased this week at IT&CM China's virtual event.
More… New star for Greater Bay's Galaxy
"It will be one of the most technologically advanced MICE destinations in Asia," said Joey Pather, senior vice president, MICE operations and sales, for Galaxy Entertainment Group's new resorts.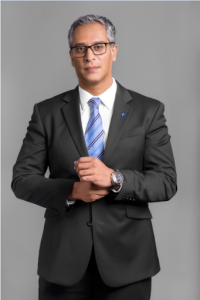 "We are witnessing an accelerating trend of more hybrid events, where people meet both on site at events venues and online," Pather said.
"Meeting organisers who take advantage of the digital hybrid format will undoubtedly create innovative events in future. GICC [Galaxy International Convention Centre] will soon have the infrastructure and technology in place to become best in class in global digital and simulcast communication."
GICC will form part of Galaxy Integrated Resort and is set to provide 40,000sqm of meeting space, a 650-seat auditorium, the 16,000-seat Galaxy Arena and a the 700-room Andaz Macau hotel.
5G and digital art raising business events to new level
The venue will have 10,000 sqm of pillar-less convention and exhibition areas to cater for 7,000 delegates, while Galaxy Arena is designed for major sports events, concerts, corporate launches and will feature the latest audiovisual, lighting and communication systems. The new venue will also provide and Event Studio team to work with planners.
Logos for GICC and Galaxy Arena will also be revealed at the IT&CMA event.
Galaxy Integrated Resort is set to house Macau's largest collection of luxury hotel brands in one location with GICC's Andaz joining StarWorld Hotel, Banyan Tree Macau, Galaxy Hotel, Hotel Okura Macau, JW Marriott Hotel Macau, The Ritz-Carlton, Macau and Broadway Hotel.
Galaxy Integrated Resorts MICE Offer
Organisers who book an event at GICC or at any of the eight luxury hotels at the resort before December 31, 2020 can enjoy discounts off the master bill, welcome drinks, complimentary coach transfer, suite upgrades, complimentary rooms and 15 per cent off on dining for hotel guests of Galaxy Macau and Broadway Macau.

With just 25 room bookings, meeting organizers may choose from two of the following offers, and those who book 401 rooms or more on peak may select 5 of these exclusive benefits:

5% off the master bill
Welcome drinks at China Rouge, Belon, JW Marriott Lounge or Nagomi Bar & Lounge
Complimentary single-trip 38/45-seater coach transfer
One complimentary upgrade to a suite for every 25 rooms booked
One complimentary room for every 25 rooms booked
Galaxy Macau and Broadway Macau hotel guests will receive a 15% discount on dining

More room bookings lead to greater benefits:

Earn 2 benefits for 25-100 rooms booked on one night
Earn 3 benefits for 101-200 rooms booked on one night
Earn 4 benefits for 201-400 rooms booked on one night
Earn 5 benefits for 401 or more rooms booked on one night

The resort-wide  offer is for events booked within this year and held before December 31, 2021. A minimum stay of two consecutive nights with 25 rooms per night is required with the purchase of one full-day standard meeting package or standard banquet dinner menu for all attendees.