TECH innovators who work in the meetings and events organisers are being offered the opportunity to pitch their ideas in a new format at IBTM World.
TechWatch Live at the international business travel and meetings event is scheduled for December 1-3, at Fira Barcelona.
Judges are seeking entries that demonstrate innovation, a sound concept/business model and value to the MICE industry. All five of the finalists will receive flights and accommodation for up to two people to travel to Barcelona.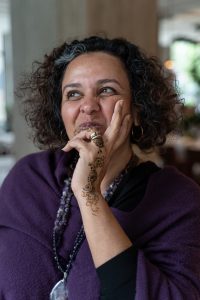 The event will feature a new judging panel chair and live pitching onsite at IBTM World, reflecting the increasing significance that technology and digital plays in the meetings and events industry.
TechWatch Live will offer five technology business owners the opportunity to take to the stage and pitch their company and product or service to the judging panel and live audience of events professionals, to potentially gain future financial and/or mentorship at the discretion of a judging panel.
Dahlia El Gazzar, founder of the DAHLIA+Agency, is the new chair of the judging panel. She has more than a decade's worth of experience within the meetings and events industry, succeeding event industry expert Corbin Ball, who remains on the judging panel.
El Gazzar and her fellow judges are looking for the best cutting-edge events technology inspiring the industry and revolutionising events.
More… MICE-show rivalry hots up with IBTM Asia Pacific
"Now more than ever, we are being asked to be innovative. And that can't be done without 'innovatively' implementing technology solutions that are essential to the intentional experience design we seek for our stakeholders," she said.
"TechWatch Live is created to provide a stage for the tech companies that enable event professionals to deliver exceptional experiences. And with everything going on, we want to properly celebrate those tech companies that have gone above and beyond to help eventprofs in this time of need."
Voice… Techies risk losing China audience
Technology Advisory Group, which supports IBTM World and has influenced the development of IBTM Accelerate. Members of the group include founder and CEO of EventFX, Dave Lorenzini; Anh Nguyen, founder and principal of award-winning event management firm Spark Event Management; Keith Johnston, managing partner of i3 Events and publisher of event industry blog Plannerwire; and award-winning entrepreneur, podcaster and bestselling author Jason Allan Scott.
David Thompson, Event Director, IBTM World commented: "There are myriad opportunities for event planners to integrate technology and digital into their events in order to create smarter and more engaging experiences, and we want to reflect this by making TechWatch Live a central feature of IBTM World.
"Our new format awards will bring the best event technology companies in front of a motivated global audience of events professionals to inspire them with the latest exciting technologies that could really make a difference to their business."