DIGITAL technology and the use of remote video-conferencing can slash the cost of putting on an event by around two thirds, a webinar audience was told yesterday.
The Virtual Team Building webinar organised by the Macau Meetings, Incentives and Special Events Association (MISE) also heard that hybrid events, which combine digital and live settings, were here to stay as digital-video technology became more widespread and easier to use.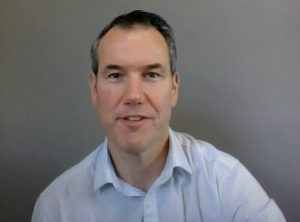 Lower costs, less time spent sending teams away from the office and reducing an event's environmental impact were among the factors making virtual teambuilding an attractive proposition for corporate clients.
"Based on US and UK pricing, it works out at about a third of the cost of us delivering a traditional event in the past," said Jonny Edser, founder and managing director of teambuilding company Wildgoose, told the webinar.
"You'd pay more to bring a facilitator onsite, when actually the facilitator can dial in and do the briefing," Edser said of the potential hybrid events in reducing costs and improving logistics.
"I know some clients that will choose the virtual presenter because we can run the event in the same way, we have the technology to see what people are dong, we can score the photos and videos as they come in, and can adjudicate on certain matters … regardless of where we are."
Edser said the situation brought on by Covid-19 in which companies rapidly rolled out remote-working solutions amid lockdown measures would also enable organisers to hold video-conferences and virtual teambuilding programmes more often.
He said that a survey carried out among a groups of 160 Wildgoose clients found that budget and time constraints prevented teams from using teambuilding more often, but digital-video technology was the solution to this.
More… Portuguese wine-tasting by video – Macau's next digital frontier 
"Our prediction is that probably more smaller, regular events and engagements will become the norm for an increasingly remote workforce, because bringing people together takes time and money," Edser said.
"We think that is something which will grow in the future – it's all about making teams feel connected and that's the main reason behind it.
"Maintaining that feeling of connection and company culture are all questions we'll have to deal with – this is going to have an impact of every single sector across the globe."
More… Building Teams Across Homes, with David Simpson
Bruno Simoes, president of MISE and managing director of Macau DMC SmallWorld Experience, said the potential of lowering costs through hybrid events would be good news for the market.
Edser added that as clients found video-conference technology easier, the more regularly it would be used.
"The reality is that virtual teambuilding is here to stay… but that will also shift into hybrid teambuilding, such as in dealing with some people back at work and others still working remotely," he said.
"When Covid-19 comes and goes there will be a lasting impression of what we've left behind and lasting change in how we'll continue to work. Questions over [the suitability of] offices to base businesses are conversations being had at the moment."