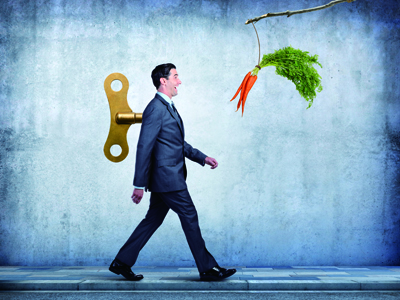 There are 5,927 quotes and sayings on the Goodreads website related to the concept of motivation, including this lighthearted one by the author Zig Ziglar, "Of course, motivation is not permanent. But then, neither is bathing; but it is something you should do on a regular basis."
Or how about this more serious offering from Homer Rice, the American football coach and pioneer of the Total Person Program? "You can motivate by fear, and you can motivate by reward. But both those methods are only temporary. The only lasting thing is self-motivation."
It's a word that we take for granted. That's to say, everybody knows intuitively what motivation is. It's simple, right? Wrong.
Asked to comment on motivation and its role in incentive programmes, Dr Elling Hamso, managing partner of the Event ROI Institute, warns it is far from simple. "This is a big and complex issue," he says.
"Have a look at Dan Pink's famous TED talk about the futility of extrinsic motivators in many circumstances."
Hamso argues that there is no point to meetings unless they generate a return on investment. He includes motivation as part of the learning category in his analytical ROI pyramid that provides a way of assessing the effect a meeting has on delegates leading to action and a return on investment.
Dan Pink, a specialist in management and behavioural science, cites in the 2009 TED talk to which Hamso refers, several scientific experiments that show "extrinsic" motivation techniques – the traditional carrot-and-stick approach – to be counterproductive in situations where people are asked to carry out lateral, non-routine tasks involving creative and cognitive skills.
Carrots and sticks only work for "narrow-focus tasks" with simple outcomes.
Self-motivation
Pink made the claim – groundbreaking at the time – that business practices needed a "new operating system" based on "intrinsic motivation", one which granted employees autonomy, mastery and purpose. Self-motivation.
Society for Incentive Travel Excellence (SITE) CEO Kevin Hinton says that while the organisation does not question Pink's distinction between intrinsic and extrinsic motivation, "it must be put into context".
Recovering from the 2008 financial crisis, companies were more interested in cost-cutting and survival than employee engagement, a situation that has now changed, says Hinton, with the focus now on staving off skills shortages by hiring and retaining talented employees.
It is no longer a simple question of carrots and sticks. The key motivational concept is now "engagement".
"Today's employees are looking for companies that recognise their worth beyond just compensation and benefits, but also through real engagement. They like to feel that they are a part of an organisation that appreciates them and provides a chance to fully exploit their potential," Hinton says.
"In the 2017 Aon Hewitt Trends in Global Employee Engagement study, reward and recognition leapt to the top spot of engagement drivers," Hinton says.
"To create an environment that drives recruitment, engagement and retention, a benefits package must be much more than just medical and compensation.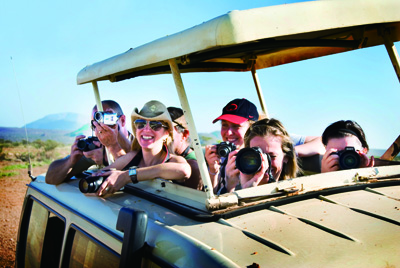 Incentive travel
"While some companies believe that financial gain is an employee's biggest motivator, studies suggest that non-cash incentives, specifically travel, have more impact and lasting value," Hinton says.
"Once people have earned enough money to provide for their basic needs, they are driven by a desire to raise their self-esteem, not just their earnings. Incentive and recognition programmes provide the confidence and sense of achievement that financial incentives alone fail to provide."
Incentives provide a unique opportunity for peer recognition. "Employees become happier when their peers, family and friends recognise their achievements," says Hinton.
"However, most people feel that it is unacceptable to brag about their earnings or cash bonuses. Incentive travel does not have that same problem."
Why incentive travel is the best reward, by Rajeev Kohli
Incentive travel schemes are considered a huge success by employers, according to the respondents to a recent SITE index survey – an annual analysis of and forecast for the incentive travel industry.
Ninety-nine per cent of respondents said they believed "incentive travel programmes were 'somewhat' or 'very effective' in achieving important business objectives, with approximately eight in 10 reporting that they were a strong motivator of performance."
Hinton says figures show that "every $1 invested in face-to-face [meetings and events] turns into $9.50 in new revenue and $2.90 in profit" – an ROI that would surely satisfy Hamso.
While the science of social behaviour, motivation theory, work ethics, psychological impact studies and ROI are at the heart of any study of modern incentive programmes, they are only a part of the story when it comes to implementation, which involves boots-on-the-ground planning.
"Destination and venue choice is dependent on the type, purpose, audience and length of the event. If the purpose of the event is to motivate, inspire and recognise participants, the event should be held away from an office environment to minimise distractions," Hinton adds.
"For incentive travel, the destination and venue is critical. SITE research of incentive participants in the US, UK and India showed that destination ranked the highest in aspects that affect participants' motivation. Also, changing the destination year over year had a high impact on participants' future performance."
Communication is vital
David Simpson, co-founder and director of learning and development with Team Building Asia, agrees it is important to hold incentive meetings away from the office, and equally vital to research what actually motivates individuals.
"It's best to start with a comprehensive needs analysis, as motivation is subjective and what works for Mr X may not work for Ms Y," he says. "So to take all the unknown factors out by putting the needs and expectations enquiry in to your programme planning."
David Litteken, vice-president, Asia Pacific region, BI Worldwide, says that although most people think destination and hotels play key roles in successful incentive meetings, communication is a vital element.
"It is important to communicate with those eligible to earn throughout the entirety of the incentive programme period," he says. "Excite them about the destination. Communicate how they are performing. Keep them engaged throughout."
More performance tips from BI Worldwide's David Litteken
Hotels and natural light
Chris Durkin, CEO of Hong Kong-based Q3global, believes in the importance of a an offsite setting for motivational meetings. "A new environment stimulates more creative, open thinking."
But Durkin emphasises some venue fundamentals. "Our No.1 requirement is plenty of natural light," he says. "Science shows that in a windowless room, the average person's energy and concentration drops 16-20 per cent in just 30 minutes. Imagine what happens after two days.
More from Chris Durkin on motivation and engagement
"It's also important to have good accessibility. If time is critical, participants don't want to take three flights and a five-hour bus ride to the meeting.
"There are now many venues available and equipped to run strategic meetings that are both interesting and accessible. We've run leadership retreats in restaurants, on boats, in a European manor house – even at an elephant sanctuary."
Photo credits: istock (top) and Incentive Travel Group