VIRTUAL teambuilding is the latest digital platform to be launched by Seoul Convention Bureau to keep the Korean capital in the sights of international event planners.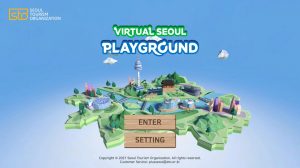 The Virtual Seoul Playground brings much loved elements of Korean culture into gamification's digital arena with choices of avatars in different hanbok attire for three games that encourage co-operative play between participants.
Planners can simply upload a link on their event page or organise more engaging events such as posting the screenshot on SNS channels or arrange a tournament among delegates.
The idea follows other digital initiatives from the bureau including the Virtual Seoul platform and Seoul MICE World, which features a meeting-hosting platform and promotional booths.
More… Take 5: Virtual tours of Seoul
Virtual Seoul Playground participants can also make the gimbap dish at Changdeokgung Palace, a Unesco World Heritage Site in the heart of Seoul, and traditional games and fun quizzes.
The bureau hopes its digital initiatives will lead the MICE industry into a new post-Covid era and can still be used when face-to-face business events resume.
"As virtual MICE events increase drastically, the importance of gamification that induces participant immersion… [and] interaction through avatars in a virtual world is on the rise," said Jihyun Kim, director of Seoul Convention Bureau.