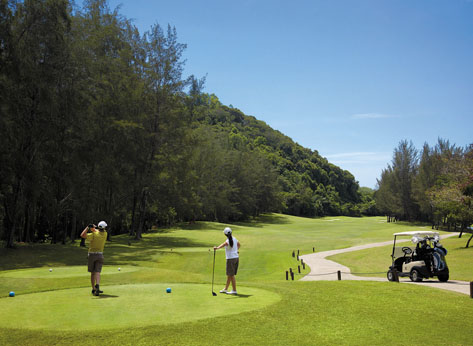 BORNEO
Shangri-La's Rasa Ria Resort and Spa, Malaysia
Where? 40 minutes' drive northeast of Kota Kinabalu.
Why go? Talk about "splendid isolation". The resort fronts Pantai Dalit beach, it's surrounded by 400 acres of tropical forest and there are no other buildings to speak of in the immediate vicinity.
For the team The 18-hole championship golf course is an obvious lure, likewise the nature reserve. Saddle up the horses for a jungle trek, head out to sea for a fishing expedition (the resort's kitchen will cook up the ones that don't get away), or organise catamaran races. Everything is right on the doorstep, so there's no need to herd people into a fleet of coaches. Finishing off the day with a sunset cocktail in a beachside gazebo never did anyone any harm.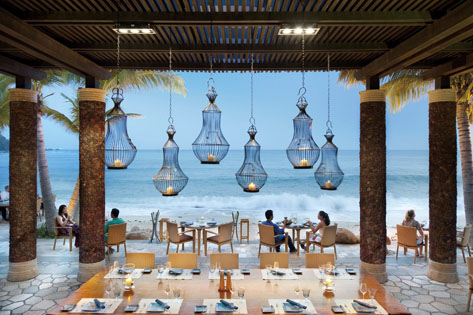 CHINA
Mandarin Oriental, Sanya
Where? In the heart of beach-bunny tropical China, 20 minutes by road from the airport.
Why go? Firstly, because of the resort's stunning location on Coral Bay, and its sensitive design and layout – the accommodation is all low-rise villas; and secondly because of the wide range of group excursions available on Hainan.
For the team On top of teambuilding activities like yoga and watersports, and the ten golf courses within an hour's drive of the resort, there's plenty to get delegates bonding around the island: there are 2,000 macaques on Monkey Island, and rather more in the way of peace and serenity at Nanshan Buddhism and Cultural Centre. The resort's spa is rated one of the best in Sanya. And the Mandarin's nine restaurants and bars cry out for a dine-around.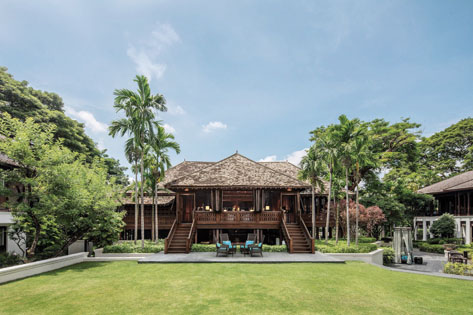 THAILAND
137 Pillars House
Where? In the heart of Chiang Mai, a short way from the west bank of the Ping River.
Why go? This is a historical gem – tracing its roots back a century or so – making it an immediate talking point for delegates. There are 30 graciously decorated suites, modelled on four different themes. And the whole of Chiang Mai and its entertainment lies just beyond the front door.
For the team Given such an elegant stage, staff are past masters at creating innovative events to excite delegates – a recent occasion saw the grounds given an Alice In Wonderland makeover for a Mad Hatter's tea party. Yoga and tai chi sessions get groups working and thinking together first thing. And wine and cheese tastings contrast neatly with traditional song and dance shows.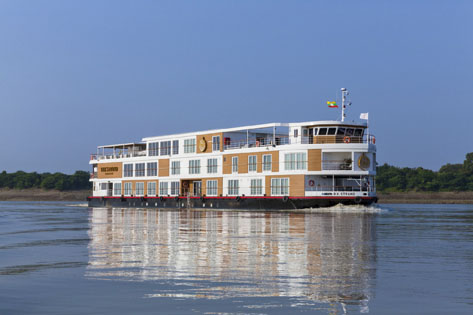 MYANMAR
Strand Cruise
Where? On the Ayeyarwady, with Mandalay and Bagan as the principal ports of call.
Why go? The constantly changing scenery as the Strand Cruise makes its way along the river is thoroughly stimulating, while being "all in the same (rather luxurious) boat" ensures that delegates get to know each other quickly. Life afloat revolves around the upper deck, where there is a pool. The spa adds alternative diversion.
For the team The cruiser has 28 cabins, so can accommodate up to 56 passengers. Shore excursions include markets and religious sites, while themed cruises include instruction from a professional photographer and concerts by Parisian classical musicians. Heaving to for a moonlit dinner on a sandbank is but one of the ship's creative F&B options.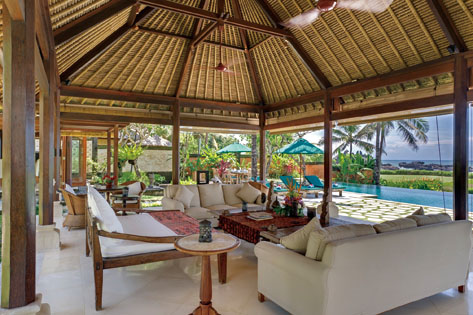 BALI
Villa Ombak Laut
Where? Overlooking Tanah Lot, one of Bali's most spectacular temples.
Why go? With six double bedrooms, this villa – a definite step up the accommodation ladder from a regular hotel – makes for an ideal exclusive corporate retreat. Nearby villas, Maridadi (villamaridadi.com) and Semarapura (semarapuravilla.com), can supply an extra ten bedrooms to accommodate larger groups.
For the team Think of this as a bonsai hotel, with all the facilities, but no other guests, and complete and utter privacy. A tennis court and a swimming pool offer themselves as venues for sporting
tourneys, and there's a masseur on standby. The villa chef draws up menus day by day. Excursions to temples and some of Bali's more idyllic destinations, such as the hilltop town of Ubud, are possible entertainments in the unlikely event of anyone getting cabin fever.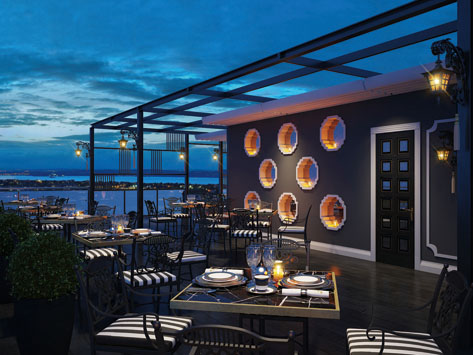 VIETNAM
La Siesta Central Hotel & Spa, Vietnam
Where? Overlooking Hoan Kiem Lake in the Old Quarter of Hanoi.
Why go? The hotel only opened in August, and is very much a modern boutique, with just 27 rooms, 19 of which have views of the lake. As it's in the pulsating city centre, La Siesta is surrounded by places to go and sights to see.
For the team In-house, the spa and its traditional Vietnamese treatments await, while there are some arresting panoramas to be enjoyed from the rooftop bar and restaurant, which serves Vietnamese and international cuisine. Much of the Old Quarter – Hanoi's centuries-old commercial hub – is like a real-life theme park, and a cavalcade of cyclos is a grand way to take delegates out sightseeing or for a gourmet meal.