AUDI'S latest generation A3 arrived in Taiwan amid the buzz of a party, thanks to a boldly different approach to the usual vehicle-launch formula.
Media and VIP guests at the unique venue of a former distillery at Songshan Cultural Park saw the interiors transformed for a catwalk show with spectacular lighting effects.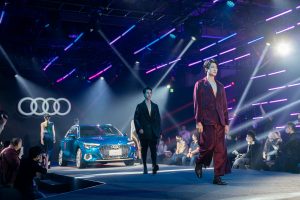 Pitch
Recognising that a fun and chill atmosphere would appeal to the event's attendees, the Pico team proposed to blend the vehicle launch with a fashion show. The latter would also emphasise the ultra-refined style of the new Audi A3. The team recommended the appointment of avant garde fashion designer C Jean to give the show the requisite verve.
Highlights
A sophisticated stage lighting scheme was used to intensify the event's visual impact while pulling together all its elements, from the Audi A3 to the fashions and the venue itself. The placement and coordination of light fixtures on stage and around the venue was painstakingly planned and endlessly rehearsed to perfection.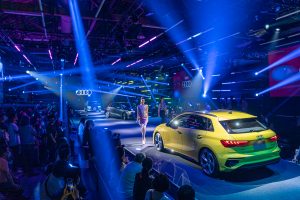 The team also created other venue features to further extend the "sophisticated chill" atmosphere of the launch. As well as the stage and Audi A3 display areas, the venue entrance was decorated to get guests into the mood. The venue even featured a guest networking zone resembling an art gallery.
Upshot
Up-to-the-minute style, sophistication and fun were at the heart of this launch event – just as they characterise the car at the centre of it all.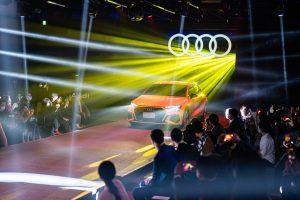 "The boldly different approach to our Audi A3 launch really did take the event in a different direction than what most guests expected – and that was a key to its success," said Lydia Ho, event marketing assistant manager with Audi Taiwan.
"The launch creatively addressed what media and VIP guests would actually enjoy at a new car launch, and delivered that with a sophisticated party atmosphere that also perfectly complemented the Audi A3 itself. It was a job well done by the Pico team."