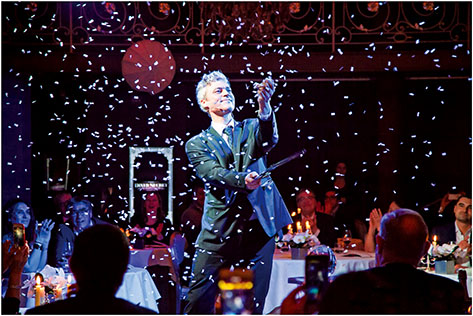 ILLUSION iS ON THE MENU AT THE MANDARIN ORIENTAL HONG KONG
Celebrity French illusionist Stefan Leyshon is to cast his spell over Asia for the first time when the Mandarin Oriental, Hong Kong, offers a night of magic and gastronomy.
Leyshon will present his Diner Secret (Secret Dinner) show on June 8, creating illusions on a 360-degree stage in front of diners seated only a few feet away enjoying a gourmet dinner.
Staged in The Connaught Room on the hotel's first floor, Diner Secret will be accompanied by a gastronomic three-course meal created by the hotel's executive chef Robin Zavou.
Starting with caviar as an amuse-bouche, guests will also enjoy foie gras, beef and apple, paired with sommelier-selected Champagne and wines.
Leyshon performed his first magic show at the age of 11 in 1983 and became the youngest magician to be admitted to the French Magic Circle three years later. He began his career as a TV and cabaret magician before gaining recognition for his own particular style, a combination of magic and acting. His contemporary take on illusion includes levitation, mind reading and other classic magic acts, including interacting with a "humanoid robot".
To make the most of the evening, guests can book the hotel's weekend getaway accommodation package, which includes additional treats.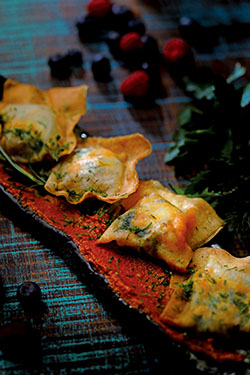 ALL ABOARD FOR NAUTICAL TREATS AND DESIGNER COCKTAILS AT ELIA
Recognising that Hong Kong is a foodie hub for European tastes, Zinc Group has launched Elia, a new contemporary Spanish dining venue.
The restaurant and bar space is inspired by the vintage nautical Spanish scene, where bites are served paired with designer cocktails.
Occupying a 186 sqm floor space in Tsim Sha Tsui East, Elia's interior is designed to evoke nautical Spanish themes, with a paddle-filled ceiling, belt-brailed walls, and rustic peddled chairs.
With 30 years of experience under his apron, Michelin star chef Miguel Lopez takes centre stage with a Spanish-inspired menu from 4pm until close. His journey has taken him from Spain, France, Mexico to Germany, where he learnt the ropes of culinary techniques.
The menu is divided into three broad sections; a comprehensive tapas selection, small bites, big bites and sweet bites. Top bites include crunchy lamb with roasted gazpacho, freshly made cucumber cannelloni with pai Thai, spoon lamb marinated in lemon, white wine and French mustard with toppings of onion and carrot served with potato, fenouil and red onion casserole, and coquelet, a celebration of sea and land, with prawns and chicken marinated in a mix of herbs and spices and stuffed into a home-made cheese bread. (Elia team pictured below)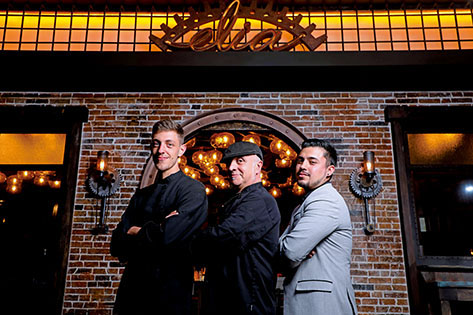 HANG OUT IN HONG KONG'S LITTLE TAI HANG
Little Tai Hang is launching a new transformative event setting called The Hang Space designed for exhibition-style events that require a unique and off-the-beaten-track location.
The Hang Space aims to attract visitors, creative minds, projects and community activities and build on Little Tai Hang's ideals of "embracing adventure, creativity, nature and culture".
The connected two-storey space, across two buildings, is described as "bright and airy with abundant natural light filtering through the building's floor to ceiling windows", and the three rooms range in size from 93 sqm (for up to 40 people) to 167 sqm (for up to 80).
"Little Tai Hang has always been about building a community in a quaint neighbourhood that I call home," said Tommy Pao, the project's founder and creative mind.
"In addition to the great views, good eats and relaxing vibes that the hotel and serviced apartments offer, The Hang Space will bring a new experience for brands, savvy locals and curious international travellers alike. We are excited to continue to make Little Tai Hang a neighbourhood lifestyle choice complete with local cuisine, living, and design brands under one roof."
The Hang Space is a walk away from Causeway Bay and Victoria Park.