CREATIVE events planner Robert Rogers was honoured by some of the world's leading figures in the industry when he was called to the stage at the Special Events Awards in Las Vegas.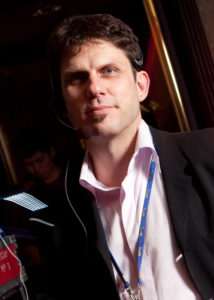 The Hong Kong operator of Eventsman came tops in the "Best Event Produced for a Private Individual: Budget US$1,000 and above per guest" for a three-day extravaganza that features singers Kylie Minogue and Ronan Keating.
Rogers, who usually creates corporate events from his Hong Kong base, was tasked with organising a glamorous 60th birthday party for a client that started on a Friday night at The Ritz, in Paris, and rounded off the weekend in Venice.
In between, 150 guests of the Hong Kong client boarded the Venice Simplon Orient Express for a luxury 24-hour train journey to Italy to continue the celebrations with sightseeing, a masquerade ball, the starstudded concert and more.
"The event itself was magical, rarely do you get the time, the client and the budget to be able to achieve the quality my team managed," Rogers said of his award-winning event, titled "An Adventure, which was held May 17-19, last year.
"I am very proud of this event and owe much of the success to the suppliers that went above and beyond to make it happen."
Birthday boy Philip, who is a "self-made man who found himself in the right place at the right time", felt he owed much of his luck to his wide network of friends and the event was an opportunity to bring his family and them together as a thankyou.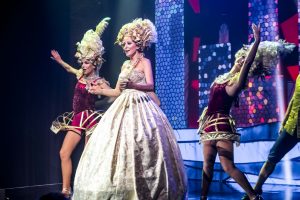 Guests gathered guests at The Ritz Paris for Champagne and high tea before boarding for the train journey that featured gourmet meals, fine wines and a 1920s-themed party.
On arriving in Venice the next day, guests were whisked to the Hotel Cipriani and a masquerade ball featuring a performance by Kylie Minogue.
On the Sunday, Ronan Keating gave a performance at a long-table meal with dishes created by a Michelin-starred chef.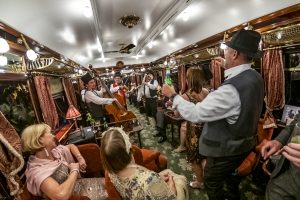 "The event was incredibly complex and had multiple teams from across the world," Roger told MIX. "Despite terrible weather in Venice, with the most rain the city had in 50 years, we managed to pull off the event without any major incidents or issues.
"The guests never realised the number of last-minute changes. This was due to detailed planning and a great team that went beyond the usual service to deliver a spectacular event.
"In the many years of doing events we have never had so much positive feedback directly from the guests thanking the team for such a memorable time."