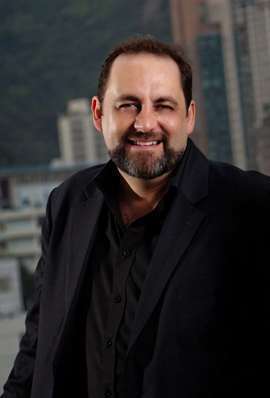 Sometimes you come across something that you just love beyond explanation and for me it is the indie band Dancing Pigeons with their song 'Ritalin'.
Now I have to confess, it is the video clip that hooks me more than the actual song. To my precious easy listening ears it's no Lionel Ritchie 'Dancing on the Ceiling' that's for sure. It's an acquired taste I suspect.
However the video clip is immensely cool – and I base this declaration entirely on one "big" moment. Okay, okay – just check this out. It has a duel between a flame thrower and a fire extinguisher. Whaa? Yes it does. What's not to like?
For those that haven't viewed this clip yet – please enjoy the following presentation. And if you really enjoyed it, perhaps buy the band's merchandise or better still engage them on an event or license a song for your next campaign. And hire us to do some dueling flame thrower and extinguisher moments!
Check out the video here: http://vimeo.com/13639493
Now that you've watched it I have to ask. Is it just me or is the old man in the car somewhat disturbing?
It's strange, but I accept on face value the two 'duelling banjo' cousins meeting out in the woods, in the middle of the night, and duelling with a flame throwing and fire extinguisher… no problem.
The simple yet dramatically charged narrative works and we get the 'you can go hard but you'll run out of juice eventually' moral… but the old man… the old man. Just the one. Watching. Odd. So very odd.
Setting aside the old man, the takeaway from this experience for me is that if you develop a really strong narrative with evocative visuals and support it with a strong soundtrack (of course in this case I suspect the band did it the opposite way) you enhance your ability in not only capturing your guests' imagination but this can also help create a very real post-event opportunity of extending the event experience with associated viral/word of mouth activity.
These 'moments' contribute to the development of a strong event identity – an identity that best fits your brand and importantly helps drive your associated messaging objective.
This simple yet powerful idea of event identity and 'moments' was demonstrated to me way back in 1998, when I was providing event production support for a very large scale Oracle event in Sydney, Australia.
The project owner at the time was Paul Salinger – now a big time executive for Oracle and an all round good guy within the events world. He demonstrated the power of a really strong event identity moment at work when he had us play one specific track for all walk-up stings and session breaks. Context – at the time Oracle and Microsoft were involved in a series of grand event shootouts during the 'golden age' of large scale IT events and this was a bit of a dig that Oracle was continuously evolving and Microsoft… well wasn't so much.
The upbeat addictive nature of this theatrical song worked its way into the collective subconscious of the audience and before we knew it – it had evolved into the events, and for a time, Oracle's unofficial signature track. Whenever it was played, guests immediately associated it with the recent event experience, and in turn the brand and associated service offerings at the time. Powerful yet simple.
In case you were wondering – that song was 'History Repeating' from the Propellerheads who had collaborated with the legendary Shirley Bassey. It's featured below for your enjoyment.
As a quick sidenote before you hit the replay button. The retro television studio setting is perfect for providing a black and white visual meshing of the Propellerheads and Shirley. However it's the bookending of the performance by the host that for me makes this a particularly good clip – http://youtu.be/yzLT6_TQmq8
The bookending, the setting, the visual style all combine to place the song in a completely different context to that of the high-tech Oracle event site way back when I had first heard it. Interesting. The power of a singature event soundtrack hasn't been lost on me since.
As the host put it so well at the end of the song – "Well what can I say. It's different."
Darren Kerr is a founding partner at FACTOR168 Creative Events Company