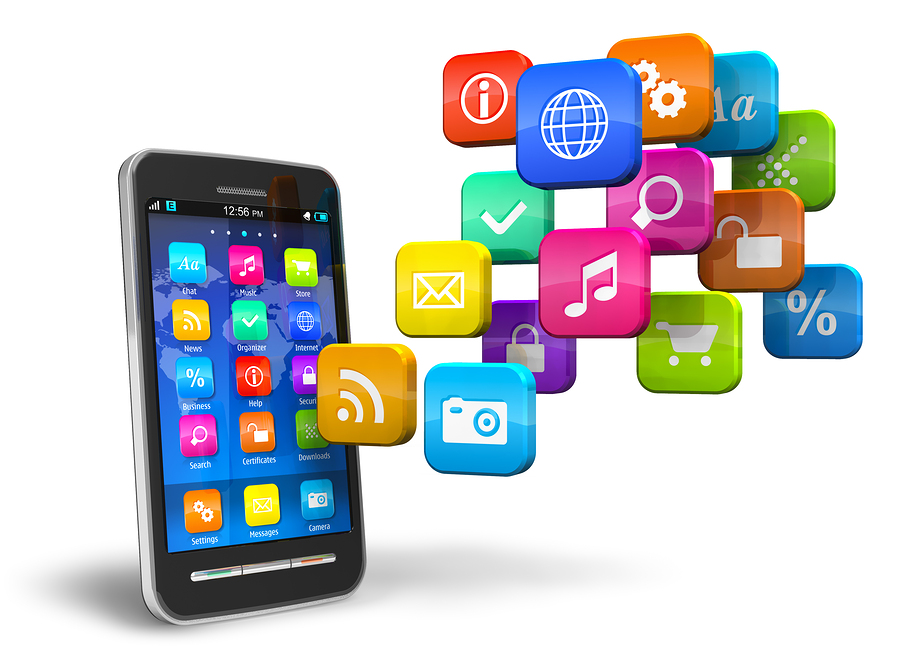 1. Mobile devices
Smartphones, tablets, Beacons, Apps and now phablets. The digital lexicon continues to expand with personalisation and customisation. So mobile devices may continue to rule events… or not, considering the increasing need by many for offline time. It's been big business in the conference world too. Cvent merged with Lanyon under a US$1.65 billion deal and tech sections on trade-show floors are taking up more space each year.
Cvent's Will Kataria on why the mobile event app is here to stay
2. Mindfulness, wellness… and cooking schools
Everyone needs a break, and more meeting planners are using this as an opportunity to get creative. Delegates can choose to start a conference day with zumba or yoga, and corporate retreats are emphasising health and wellness between brainstorming. Even cooking classes have their therapeutic value, but we'll wait and see if spa treatments replace the traditional happy hour!
CSR, cooking and wellness at helm of Starwood teambuilding
3. Teambuilding
Motivation, staff engagement and sales kick-starts are among the main reasons for corporate meetings. Planners are increasingly looking to professional team builders to help their groups meet the corporate goal, or simply break the ice and get to know and work with each other.
Teambuilding backdrops: 6 choices for bonding with a view
4. Themed coffee breaks
These are close cousins to mindfulness, breaking the ice and subtly nurturing a team spirit. Hotels have been pushing the bounds of creativity with this by giving delegates a refreshing change from the confines of the meeting room.
Plan a colourful meeting at The Langham Hong Kong, or an Alice in Wonderland-themed tea break with 137 Pillars House, Thailand
5. Theme park venues
Hong Kong Disneyland Resort has helped pioneer company buyouts of the park during evenings, particularly in the more off-peak seasons from October onwards. Parks from super aquariums on Okinawa to Ocean Park in Hong Kong welcome corporate groups, but it's Singapore's SEA Aquarium and Night Zoo that have shone among planners.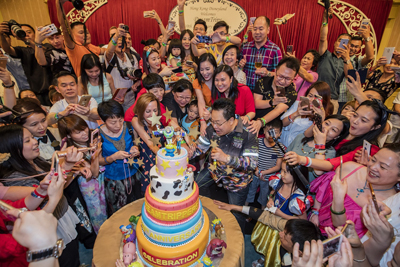 Hong Kong Disneyland sparks wonders for 6,000-strong Worldventures anniversary event
6. Innovative launches
Luxury cars on a platform built over a resort hotel pool, or the hybrid digital and live experiences generated by the likes of Imagination or Uniplan. Creativity and technology have taken brand experience to a new level with events that tell potential clients, internal stakeholders and, indeed, the world about the story of that brand and the change it brings about.
Uniplan's Darren Chuckry on why interactive technology is vital to 'next-gen' marketing
7. Motivational speakers, business gurus and celebs
No more is the plenary totally the domain of the association president or company CEO. Delegates appreciate variety and that means life stories from remarkable individuals, or economic forecasters. More sportspeople and those who have overcome serious life challenges are taking to the stage; but buyer beware: a notorious comedian can make or sink a company awards night.
Oscar-winning actors and country stars join PCMA Convening Leaders conference
8. The mega-incentive
Amway, Nu Skin, Herbalife are giants in this field and the numbers they bring to a locality can have lasting economic impact. Groups numbering up to 20,000 arriving in phases are not unheard of – and expect more destinations to seek a slice of this mega-incentive pie.
Brisbane preparing to welcome 1,500 from Herbalife; Nu Skin Korea-bound for 2018 incentive; and ICC Sydney opens doors for 8,000-pax Amway group
9. The age of VR, AI
Virtual Reality, Augmented Reality, Artificial Intelligence, Mixed Reality and even the use of drones are closing the gap between live events and digital. Buyers donning VR headsets are becoming a familiar sight at trade shows as convention bureaus and venues find more compelling ways for you to experience their product.
AI, Gen Z and other meeting disruptors
10. The maritime factor
From December 2016's opening of ICC Sydney (below); Hong Kong's iconic harbour; Melbourne's Yarra River; the mighty Chao Phraya in Bangkok, and Singapore's Marina Bay – destinations and venues have found that waterfronts make an alluring backdrop for great events.
Sydney's new era: Darling Harbour and other revitalised waterfront locales the sites for more conferences and incentives