MIX – Are there other regions, such as emerging markets, that Melbourne has been considering besides China? 
Julia Swanson – Interest out of Asia for small-medium groups is increasing with South Asia gaining a lot of our attention. We expect this market to return quickly once country of origin quarantine restrictions ease.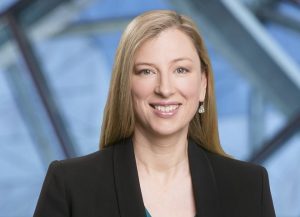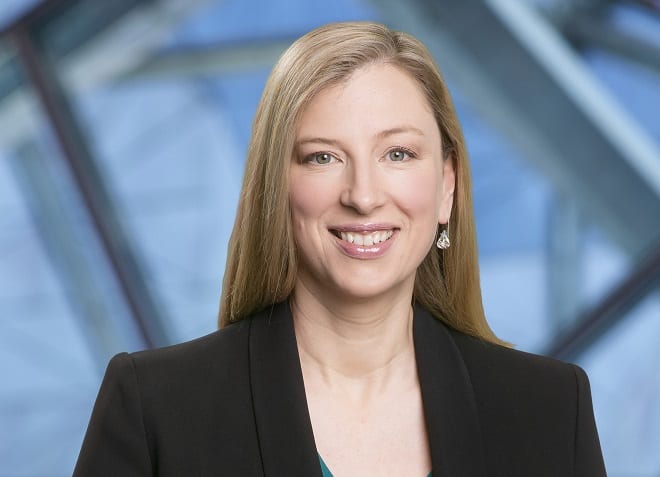 We are in a fortunate position that Melbourne Convention Bureau is a part of Visit Victoria which also have staff in market and strategically works with these teams on the ground in markets like Japan and Korea.
We have a very robust in-market sales and marketing activity plan across both North and South Asia and this is complemented by the relationship we have with Business Events Australia and the activities they also arrange for this market.
We have always had a multi-country strategy across the Asia Pacific region – able to scale up and down our activities quite easily based on where the business is coming from and largely dictated by aviation and where there are direct routes into Melbourne.
Excitingly, there were 26 hosted buyers from Indonesia, Thailand, Singapore, Malaysia, India, Vietnam participating in the Asia Pacific Incentive Meetings Event (AIME) this year which will provide a great opportunity to reconnect and showcase Melbourne as a leading business events destination.
MIX – The spotlight has shone away from some of the unique and newer Melbourne venues in the past two years. Are there any significant openings in this area that Asia business event organisers would find suitable for their groups?  
JW – A high number of new attractions, hotels, dining offerings and cultural experiences are now open in Melbourne and its regions to add an incredible "WOW" factor to group itineraries. Whether for a group of 50 or 1,000 – the only challenge is to narrow down the selection.
Some of the newest experiences to create long-lasting memories that spring to mind include the multisensory digital art gallery at The Lume in Melbourne, dining on the Q Train as it journeys along the historic Bellarine Railway between Drysdale and Queenscliff or discover the mysterious yet magical beauty of Skull Rock on a 2.5-hour expedition with Wilsons Promontory Cruises.
Read the first part of our Q&A with Julia Swanson here…
The tour witnesses iconic South Point, the southernmost tip of mainland Australia and discovers a rugged and raw coast like no other. Groups will marvel at the prehistoric boulders of Mount Oberon situated behind the white-quartz sands of Norman Beach before uncovering the iconic granite monolith that is Skull Rock. With thousands of fur seals protecting the large granite formation, you'll have the opportunity to get up close to them, as well as little penguins, dolphins and whales.
For the Foodies
Hottest must tries include Chris Lucas's Yakimono, which offers one of the most electrifying dining experiences in Melbourne; Aru by the acclaimed team behind Sunda, whose menu takes inspiration from the ancient seafaring routes between China, Indonesia and northern Australia; and HER, an entire building dedicated to the things Melbourne loves – fiery dining, immersive art and a vinyl soundtrack – by the creators of Arbory Bar & Eatery and Arbory Afloat. HER is a wonderland of modern classic food, sophisticated drinks, art and music spread across four distinct venues within one building.
Hotels
Business event planners will be spoilt for choice with new openings like the Oakwood Premier Melbourne and the 277-guestroom Hyatt Centric.
Oakwood Premier Melbourne is the first Oakwood Premier hotel in Australia and the first five-star "hybrid' hotel", designed with rooms 392 rooms for guests on short stays as well as studios or one and two-bedroom apartments for extended stays. The 40-storey Oakwood Premier has four function spaces to host business events and celebrate special occasions in a quiet and private pocket of Southbank.
Rooftop views
For end-of-the day networking with unbeatable views from 139 metres up there is Strato Melbourne (formerly Sky Bar) within walking distance to Melbourne Convention and Exhibition Centre with more dining along the Yarra River.
Hyatt Centric Melbourne features 277 guestrooms and a premium restaurant inspired by Melbourne's local foodie scene all within minutes from the city's Docklands and Southbank precincts. The 25th-floor TOMA Restaurant and Bar has spectacular views across the Yarra River. It also has 210 square metres of stylish space, plus an impressive 248 sqm alfresco terrace.
Event planners seeking more views to impress their groups also have SkyFarm, which is the result of a collaboration between three Melbourne-based sustainability companies, who transformed a 2,000 sqm rooftop car park into an urban farm. It's an environmental oasis in the heart of the city in the emerging Seafarers precinct and directly overlooks the Yarra and Melbourne Convention and Exhibition Centre.
When it opens to the public in the second half of 2022, visitors can tour the working farm, visit the orchard, dine at the sustainable café, have a drink on the deck, hire unique event spaces and even attend classes at the environmental education centre.
Main image: TOMA Restaurant and Bar at Hyatt Centric Melbourne
MIX conducted a Q&A with Julia Swanson as AIME returned to Melbourne with an in-person event