MIX – While Australia's borders are opening to overseas travel, challenges remain for other markets, notably Hong Kong, China and elsewhere in Asia. Melbourne CVB saw large business events groups from China pre-Covid, so what steps are being taken to replace this visitor market?
Julia Swanson – China is still a key source market for us. We've had more than 16 years' active in-market representation across China and Hong Kong, so those relationships we have worked hard to cement are retained.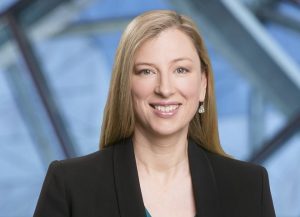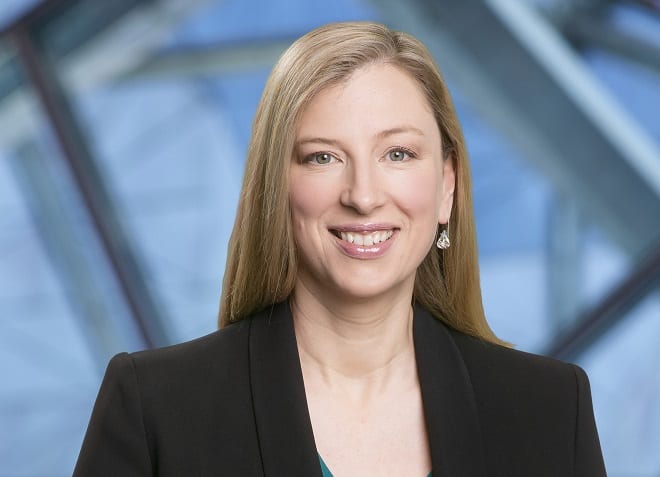 Whilst travel is not optimised right now, the appeal of Melbourne and Australia to the Chinese planners remains high. We know it's important now more than ever to be flexible and adapt the way we support events for our clients.
As such our focus has been more on longer term business as well as ensuring that the market is aware of Melbourne's new business events offerings across our in-language website, WeChat platform and in-person when able with our in-market team.
Our WeChat presence provides a convenient and effective platform for Chinese clients to connect with us, communicate in real-time and an opportunity to easily search, locate and consume information about Melbourne, so that when they're ready to plan their event, MCB is ready to help.
These activities in conjunction with virtual product showcases, like the recent Business Events Australia Asia Showcase 2022 and MCB's regular Event Planner webinars enable the bureau to strengthen existing connections, create new and meaningful relationships, and future business opportunities.
MIX – AIME marks the return of a major event for Melbourne. How long will it be before the business event exhibitions seen before 2020 returns, or do you see the formats changing beyond what people in the industry have known?
JW – While there's some way to go after the sustained impacts of Covid-19, international client sentiment is positive, and the outlook is very optimistic.
Momentum is building and we are seeing pent up demand for in-person events, with companies eager to bring people back together.
The International Association congress market is the strongest, with the highest potential from Europe, followed by North America, with interest out of Asia for small-medium groups increasing.
More… Blockchain gurus head to Melbourne
While the Australian international border is open, with no quarantine for fully vaccinated travellers, country-of-origin quarantine requirements are still a consideration for delegates in planning their travel.
However, we know delegates want to make the most of travel opportunities and are more likely to go to bucket-list destinations and extend their stay with pre-and post-conference touring options.
Melbourne has 161 international and national business events confirmed from now until 2028 worth more than $850 million and expected to attract close to 148,000 delegates filling over 400,000 room nights with many more in the pipeline.
Importantly, the city-wide conventions of Rotary 2023 and Lions 2024 are still moving forward with their planning – we appreciate the support of our MCB partners for these mega events.
More… 300+ buyers sign up for AIME 2022
In terms of format changing, I think there is an opportunity to optimise meeting design. The last few years have created an environment of fast decision making with a focus on business continuity.
This has meant short-term planning cycles, learning on the run and fast execution, especially across virtual and hybrid events.
It will be survival of the fittest and we can expect to see some strong products evolve as market leaders.
MIX – Melbourne witnessed some tough measures during the pandemic. Were they worth it in terms of making the environment safe for business events?
JW – We followed the health advice that was relevant at the time, implementing protocols to ensure the safe running of events. We continue to follow the health advice, understanding that the landscape has shifted significantly with vaccinations now widely available.
We are in a fortunate position now that Victoria has one of the highest vaccination rates in the world with almost 95 per cent of the eligible community fully vaccinated.
Even prior to the pandemic, safety was high on the consideration set for clients when deciding on a host destination.
Melbourne's reputation as a leading business event destination is supported by a list of success factors and safety is among them.
Backgrounder… Melbourne extends digitally into China
Health and safety remain paramount and with mandatory vaccinations for attendance at events, a level of comfort to event organisers and delegates is ensured.
As a city we are well versed in COVIDSafe settings, and it puts us in good stead to stage events with confidence.
Every venue has its own COVID-safe plan which provides clarity to planners and for delegates.
The guidelines are clear, and it is easy to do business.
MIX – Are there any restrictions remaining such as inter-state health protocols that would concern business event organisers?
JW – Australian states and territories can apply their own travel restrictions, however at the moment domestic travel across the country is taking place with all internal borders open. It's best to check upon departure and arrival with the relevant state government for the latest advice.
Here in Victoria, there are currently no domestic testing requirements for interstate arrivals and no permit requirement to enter the state unless you have travelled overseas within the last 14 days.