CHINA'S huge domestic tourism market is set to become more diverse as travellers seek options such as self-drive holidays and health packages in remote "exotic" areas including the country's southwest, an international web-conference heard yesterday.
While the Covid pandemic has seen China's outbound leisure travel brought to a halt, with Macau the only tourism option outside the mainland, travel within the country during the recent Golden Week holiday saw 637 million people travelling during the eight-day break.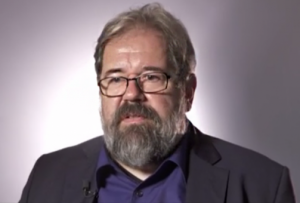 Professor Wolfgang Arlt, founder and CEO of the China Outbound Tourism Research Institute told the China Summit, organised by Germany-based Buzz Travel, that Golden Week saw "eight per cent of mankind travelling, or half of the Chinese population" visiting families or taking holidays within China rather than overseas due to Covid restrictions.
Official figures show the Golden Week travellers spent 466.6 billion yuan (US$69.5 billion).
With the airline industry worldwide facing a slump, the latest figures in a study by Arlt showed the number of domestic flights in China grew by 10 per cent.
Arlt said his findings suggest that China's domestic travel industry would continue to grow in 2021 with consumers seeking more "diverse and sophisticated" options including RV (recreational vehicle) self-drive and health or educational themes.
More on China… Silk Road Renaissance
China's southwest includes provinces the provinces of Yunnan and Sichuan along with the Tibet autonomous region.
Arlt added that once the pandemic situation overseas improved, the travel and tourism industry can expect a "new wave of outbound Chinese travellers".
"Covid-19 has changed the way Chinese [will] do travel in the next decade," Arlt said in a keynote address.
"Freedom to travel has been a cornerstone of Chinese government policy in granting higher levels of freedom to more affluent sections of the population, along with availability of [private] education, cars, stock market investing."
With plans being prepared for the first Chinese leisure tourists to travel to Thailand at the end of October, Arlt said signs of outbound tourism restarting would be seen, but for the rest of the world it depended on how fast countries could contain the pandemic.
Chinese new year festivities around February 12, 2021, would be another key indicator for any revival in outbound travel. But Arlt added that inbound tourism faces other challenges besides Covid.
"Inbound leisure tourism in China will continue to stagnate or even decrease until China can overcome the image of a polluted, expensive and overcrowded destination and can update its marketing, which still concentrates on first-time visitors and traditional package-tour travel," he stated in his report.
Marriott sees China hotel recovery by 2021
Bucking the trend would be "visits of business partners, students and Chinese with foreign passports visiting their family". Arlt said this would help the total number of arrivals "grow slightly".
Marketers can also expect changes in how they channel their promotion efforts with KOLs (key opinion leaders) becoming more "discredited" among Chinese consumers who are increasingly realising that they are  being paid to voice their views on hotels, resorts, destinations and F&B.
Arlt said the end-user would exercise more power over their decisions with word-of-mouth and internet search engines being among the methods used.
Main picture: Leshan Stone Buddha in southwest Sichuan province
Any views on this story? Share them in the reply box below