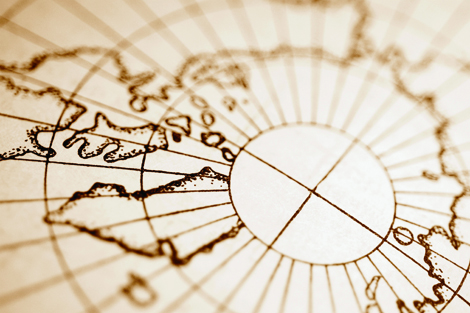 LONGER than the Great Wall and older than the Forbidden City, the Silk Road was the world's most venerable trading route, a land bridge between Asia and Europe trodden by Marco Polo, Ibn Battuta and millions of merchants, missionaries and other travellers.
Now the ancient highway looks set to be resurrected, funded by US$40 billion in seed money from Beijing, which aims to boost economic and trade ties along the route. The scheme – dubbed "One Road, One Belt" – is seen as President Xi Jinping's pet project, through which he intends to increase China's influence on the global stage.
The prospect of China's new Silk Road has been welcomed across the country, not least by the MICE industry. Likewise, South Asian destinations, particularly Cambodia, Indonesia and Sri Lanka, have reacted positively to the Maritime Silk Route – the belt part of Xi's vision.
Running roughly due west from Shanghai, the Silk Road has always been more of a concept rather than a singular, paved and signposted highway,but its renaissance is seen as the foundation for a new axis for both regional and world trade.
Sichuan
For provinces that missed out on China's initial coastal boom, which saw cities like Shanghai undergo an economic metamorphosis, the Silk Road project is especially alluring.
Sichuan is a case in point. It is expected the province will begin to open up even more to emerging source markets like Turkey, Pakistan and India over the next couple of years.
"Sichuan's capital, Chengdu, is ideally positioned for companies looking at conferences and events from South Asia and up through the old Silk Road," says Christopher Clark, General Manager of The Ritz-Carlton, Chengdu.
"It's a lot closer to that area than the east coast cities of China and offers a fantastic array of activities that can be done using Chengdu as a base. In the last year we have seen an increase in enquiries from companies across South Asia and we expect that to increase next year."
The market in Sichuan, especially in Chengdu, is proving to be hugely popular for multinational companies, according to MICE specialist Phil Boyle, associate director at Grebstad Hicks Communications.
"Whereas in previous years the city saw an influx of domestic Chinese companies hosting events and conferences, there has been a real increase in the amount of foreign companies that are coming from outside China to Chengdu," he says.
"The city has emerged as a real alternative to the likes of Shanghai and Beijing, and even Sanya, as it not only now has a good array of meeting facilities but also a wide variety of activities from the nearby mountains and lakes to the photogenic pandas."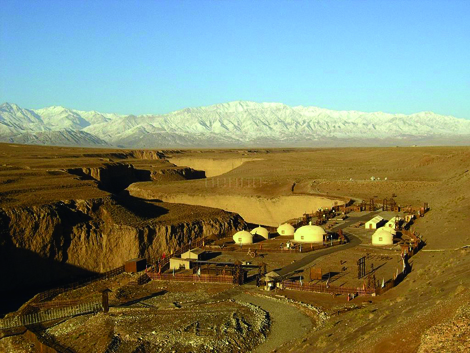 Inbound
The market in Chengdu is expected to grow significantly by 2017 with the opening of such hotels as The Temple House, JW Marriott, Conrad, Waldorf Astoria, Hilton, W and Fairmont. Currently more than 6,500 hotel rooms are under construction – the third highest number in Asia, behind Shanghai and Jakarta. And more airlines are heading for Chengdu from Europe – KLM, Lufthansa, and British Airways are prime examples. In 2014, international inbound travellers to Chengdu increased 12 per cent. From the Middle East, both Qatar and Etihad have launched direct flights to the city, and are looking to increase frequencies, while both Turkish Airlines and Emirates are looking to target the west of China in the near future.
For MICE managers in cities along other parts of the Silk Road, the thought of a new influx of customers is tempting to say the least.
"We are very confident about the potential opportunities," says Janet Wen, Director of Sales & Marketing at the Kempinski Hotel in Chongqing,
which is directly connected to the Nanping International Convention Centre.
"The Silk Road initiative shows China's effort to adapt to a changing world and to spread globalisation through a new round of comprehensive openings.
"China has transformed itself into a market-oriented economy and attracted investments from developed economies, such as the US, the EU and Japan. International chain hotels will be the first priority for all global enterprises."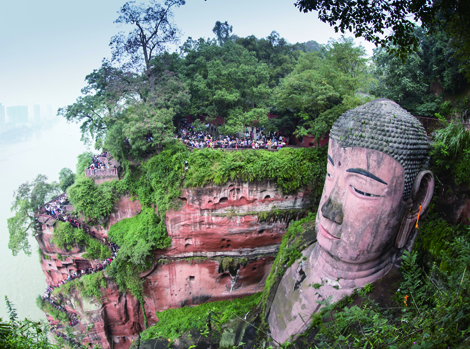 Xian and Hangzhou
It's a similar story in Xian, one of the Silk Road's major staging posts and best known as the site of the Terracotta Warriors.
"One Road, One Belt' will help to promote the destination and popularity as Xian is the starting point of the Silk Road," says Ruby Xhu, Communications Manager for the Shangri-La, which has recently run MICE events for the likes of Samsung and Johnson & Johnson. She adds that the city and surrounding Shaanxi Province are regarded as President Xi's "hometown".
"As more and more international enterprises invest in Xian, such as Micron Technology, this will bring more business opportunities for our hotel," she says.
Closer to Shanghai, Hangzhou ticks all the boxes – convenient transportation network, thriving economic environment, established infrastructure and plenty of tourism resources – that usually go to make up a popular incentive and post-meeting tour stopover.
"Of course, as a professional incentive travel destination, it's far from enough to just have leisure travel products, and creative incentive travel products are crucial," says Li Hong, Director General of Hangzhou's tourism commission. "The new Silk Road is a great chance to diversify and expand, and we are looking forward to the challenge."
FOREST RETREAT 
Due to open its doors this autumn, the Anantara Guiyang Resort & Spa, just outside the capital of Guizhou province in southwest China, is set to be a sterling addition to the group's select coterie properties in mainland China.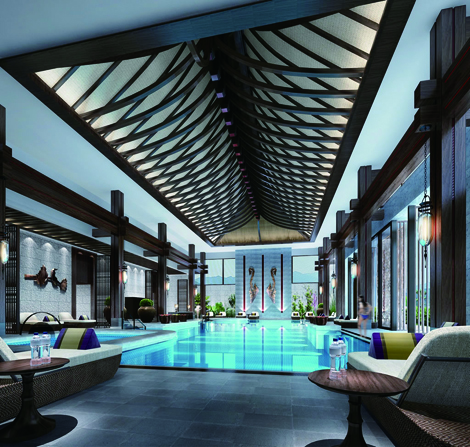 The resort – close to the airport and railway station, with 207 rooms and 11 pool villas – will make an attractive destination for business event groups.
Guiyang, known as the Forest City, has a reputation as a year-round retreat with numerous opportunities to get back to nature. Hot springs, the stupendous 78–metre-high Huangguoshu waterfall, international standard golf courses and cultural villages such as Zhengyuan all exercise their own specific appeal.
Within the Anantara grounds, three restaurants – Chinese, Thai and all-day dining – a spa, and a health and fitness centre will back up the property's meeting facilities. Selecting Guiyang as the site for a new resort chimes with the Bangkok-based group's strategy of picking novel locations such as Xishuangbanna in Yunnan province.
New opening
Opened late last year, the 279-room St Regis Chengdu is typical of the new breed of international hotels aiming to piggyback on the wave of prosperity that's likely to follow the Silk Road's renaissance.
The property is located in the heart of the city's business district, and with a variety of highly adaptable meeting and event rooms, it's as suited for a destination wedding as it is for a flag-waving product launch, a high-level business meeting or a five-star corporate function.
The bricks and mortar – a 1,200 sqm ballroom, the John Jacob Astor Ballroom, and meeting rooms with floor-to-ceiling windows – are backed up by state-of-the art technology, a professional planning team, and customised catering. A special feature of the meeting spaces is the opportunity to liven up coffee and meal breaks with live cooking and beverage stations in the foyer, so delegates can interact with the chefs while they prepare meals and refreshments.