ORGANISERS of Asia's leading annual festival on design, innovation and brands tuned into Hong Kong television broadcaster ViuTV to help present the 2020 event.
Business of Design Week (BODW) is organised by Hong Kong Design Centre (HKDC) and co-organised by Hong Kong Trade Development Council, with Create Hong Kong (CreateHK) of the HKSAR Government as lead sponsor.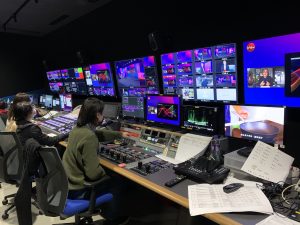 HKDC teamed up with ViuTV to deliver a "Beyond virtual, LIVE global" experience as Covid restrictions worldwide resulted in business events being delayed or cancelled.
Since the first event in 2002, BODW has been featuring conferences and other events around Hong Kong anchored on a main summit, which in 2020 was held December 3-5.
Themed "VISION 20/21" and focused on helping participants "find clarity in uncertainty", the BODW Summit gathered 130-plus local and international creative visionaries who shared the latest design and business trends in more than 50 talks, forums and masterclasses.
Organisers say the events attracted more than 300,000 viewers globally across all channels.
Challenges
Theme and topic research, speaker invitations, lining up partners and sponsors, along with programme and venue planning, began almost a year before the pandemic erupted.
It was decided in August-September 2020 to produce the three-day event in a live-hybrid format by working with ViuTV.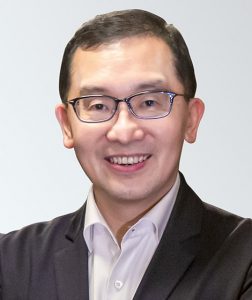 "Among our 131 local and international visionaries and creative leaders, 62 speakers and moderators joined physically at ViuTV Studio while others dialled in using video calls," said Edmund Lee, executive director of HKDC.
"With the aim of delivering a world-class event with 70 to 100 global cross-disciplinary speakers, attractive programme and interactive discussions, we had to abandon the physical event format for both the media preview and the actual summit," said a spokesman for the organisers," Lee said.
All physical networking events except for the opening ceremony were cancelled.
Highlights
The programme schedule ran for three consecutive days from 10am-10pm and planned to accommodate both local and international speakers and audiences.
Local speakers and moderators conducted their sessions live at ViuTV Studio, while technical rehearsals were arranged with overseas speakers who dialled in from their respective time zones using vMix.
"Speakers were also requested to send us their presentation files in advance, and we enabled them to control the slides using an Internet Clicker," said executive producer Darren Chuckry.
TEAM DESIGN
Hong Kong Design Centre's event team consisted of staff responsible for content planning, speaker invitations, event logistics, production, and marketing and public relations, under the direction of a programme director, HKDC's executive director, and a BODW Steering Committee.
The ViuTV production team consisted of more than 30 people including producers, technical crew, cameramen and broadcast engineers. HKDC also appointed a global PR agency and sought advice from a digital consultant and executive producer to deliver the best possible event with high viewership.
"It was very exciting to blend the broadcast world with a virtual event. Working with ViuTV our goal was to make BODW more like interactive television and bring together very different processes and teams to co-create and collaborate in the new hybrid space, said executive producer Darren Chuckry (above).
The entire event was conducted and simulcast online and via TV from ViuTV, with two production studios and two production teams responsible for delivering 50-plus sessions running concurrently on dual channels.
"The 130-plus speakers we had which broke all past records of BODW. We had to arrange a total of 50-plus sessions within three days and there was only a 15 minute break between sessions, which was quite challenging," said Chuckry.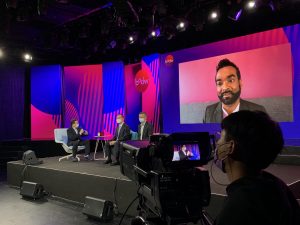 "We had to make sure everything went smoothly according to plan; for example, sessions did not overrun, no technical issues during speaker dial-in and showing of videos and presentation.
"This was especially important for live sessions broadcast on TV. We did have some technical hiccups such as the inability to play videos with sound during a masterclass, but our team worked closely with ViuTV to resolve them as quickly as possible."
Free "experience passes" were also offered by BODW for the first time to enable people to experience the summit online.
Upshot
"The new hybrid live format, especially the TV and online broadcasts, were highly acclaimed by our partners and sponsors, as this was the first time we abandoned a physical venue and used a new format and multiple channels to reach a wider global audiences, including those who may not have joined BODW before," said HKDC's Edmund Lee.
"Our survey shows that participants were thrilled to watch the summit during this work from home period. The pandemic has not stopped BODW from connecting people around the world and fostering the sharing of creative ideas by industry leaders under the new normal."