HONG KONG's first international food and hospitality trade show since the city lifted Covid restrictions opened as one of four events expected to attract more than 38,000 attendees from 73 countries and regions.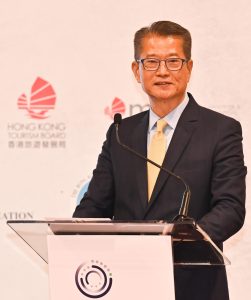 Paul Chan (right), the special administrative region's financial secretary, told the opening ceremony for HOFEX and ProWine Hong Kong that the convention and exhibition industry was vital to the city's future as an international business and trading centre.
The dual show is being held at Hong Kong Convention and Exhibition Centre along with two other events by Informa Markets Asia: Retail Asia Conference & Expo and Build4Asia.
"This is the 20th edition of HOFEX. It is also Hong Kong's first international food and hospitality trade show since our full return to normalcy," Chan said.
"Yes, Hong Kong is back. We're back buying and selling and trading, back doing deals and creating opportunities with the world."
Chan reminded guests of the three-year, HK$1.4 billion (about US$178.7 million) incentive scheme for attracting exhibitions to Hong Kong, which is due to be launched on July 1.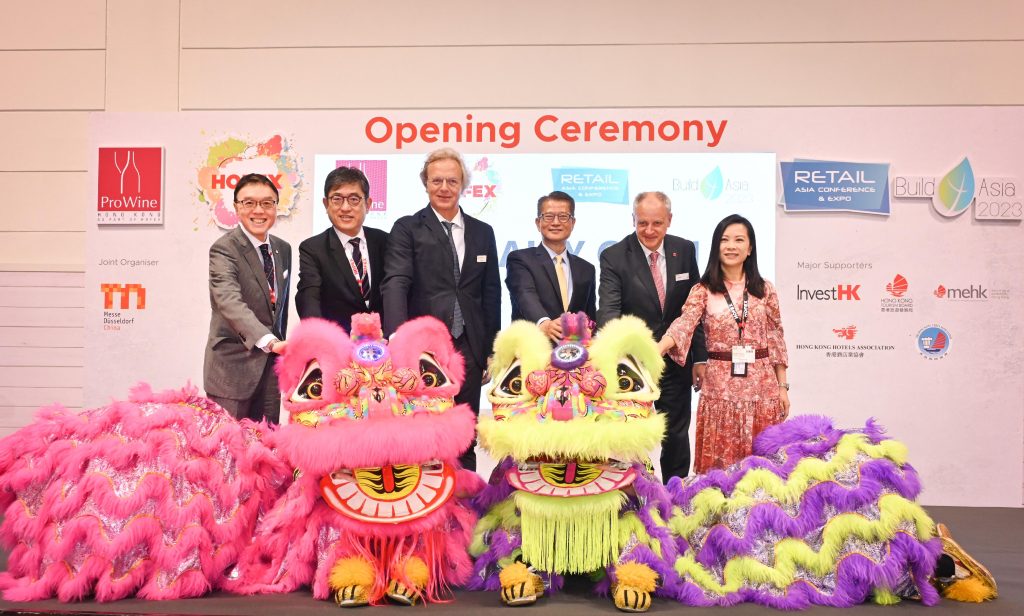 He said the shows would "re-energise" trade and business in Hong Kong and "reconnect us with companies, large and small, from the mainland, throughout the region and around the world. I must say, welcome back!"
David Bondi, Informa Markets' senior vice president for Asia, said in a statement leading up to the shows: "As global tourism gradually recovers, the four shows will expand in scale and international presence to capture post-pandemic business opportunities.
More… Jewellery shows, alfresco conference add shine to HK
"We are very proud to say that our shows play an exceptionally vital role in reconnecting businesses and industries – as seen in the extensive support from the government and industry members, as well as the strong commitment of global trade organisations and exhibitors."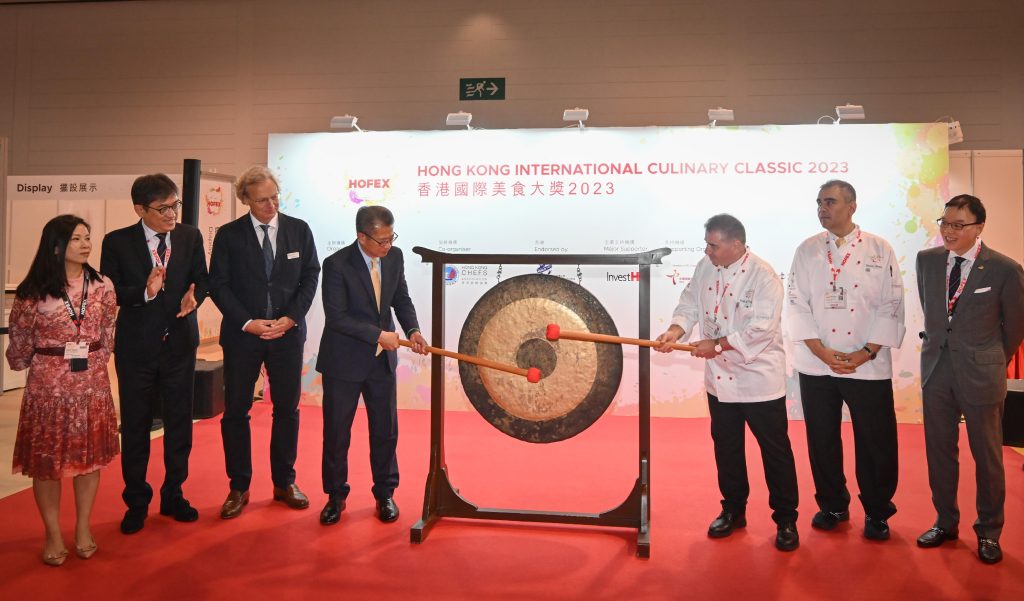 Main Picture: Financial Secretary Paul Chan stops by at a booth promoting wines from China's Ningxia Hui region on the first day of the ProWine exhibition