PLEAS made by business event leaders in Hong Kong over the past few months as the pandemic halted international conferences and exhibitions in the city have been answered in Chief Executive Carrie Lam's 2021 Policy Address.
Changes to the Convention and Exhibition Industry Subsidy Scheme to provide much needed relief to organisers with a strong global client base have been welcomed by the Hong Kong Exhibition and Convention Industry Association (HKECIA).
Business event leaders, however, are continuing to call for a "road map" to ease quarantine measures on international business travellers so large tradeshows and conferences can resume in the city.
More… Biz event leaders urge HK Gov to change course
The Hong Kong government's support for the local MICE industry came under fire for its focus on local events held at the city's two main venues, HKCEC and AsiaWorld-Expo, while overseas buyers and suppliers are deterred from entering the city due to Covid travel restrictions and strict quarantine rules. This has resulted in a situation of "no events equals zero cash" for the city's international organisers with local suppliers increasingly at risk of their businesses collapsing.
Under the changes, part of the subsidy scheme's funds will be set aside as "one-off immediate" relief to private organisers of business events with a "clear track record of being held in Hong Kong". The changes are aimed at helping companies reliant on overseas buyers and exhibitors "cope with the Impact of the prolonged postponement or cancellation of exhibitions under the pandemic", according to measures drawn up by the Commerce and Economic Development Bureau.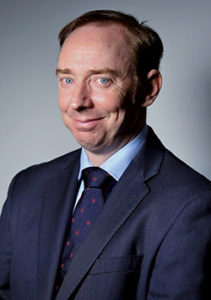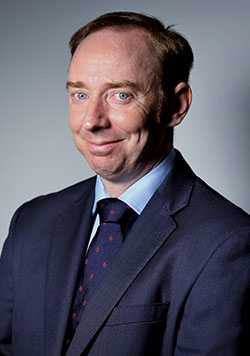 "The HKECIA welcomes government's additional relief measures, in response to demand from our industry. The convention and exhibition industry has been in deep water since February 2020 as no international event was able to be held in Hong Kong due to travel restrictions and preventive measures," said Stuart Bailey, the association's chairman.
The scheme is being further extended to December 31. Private organisers of exhibitions held at Hong Kong Convention and Exhibition Centre or AsiaWorld-Expo in at least any five calendar years from 2015 to 2021 may apply for the one-off immediate relief measure from the government via the venue operators on or before November 30.
"Only small-scale consumer exhibitions resumed," Bailey said of well publicised business events held in Hong Kong recently which were mainly organised by the city's Trade Development Council.
"The further extension of the scheme and the one-off immediate relief fund are timely relief measures for the industry, helping ease financial burdens on the convention and exhibition organisers who can therefore get ready for the industry revival."
Backgrounder… 'Thanks… but it's small beer'
The amount of the immediate relief will be equivalent to 20 per cent of the average annual rental of the relevant exhibitions capped at HK$1 million (US$128,500) per event.
The government launched the Convention and Exhibition Industry Subsidy Scheme with a total commitment of HK$1.07 billion (US$137.5 million) to support to the convention and exhibition industry. Some $620 million out of scheme subsidises private organisers of exhibitions and international conventions held at HKCEC and AsiaWorld-Expo with all of the venue rental.  The scheme has been extended twice since it was launched in October 2020.