INDONESIA and Malaysia have agreed to open a two-way travel corridor in a move welcomed by business events leaders in the region.
The Malaysian Association of Convention and Exhibition Organisers and Suppliers (Maceos) and the Asian Federation of Exhibition and Convention Associations (Afeca) say the announcement to establish the corridor would speed up business event recovery across the region.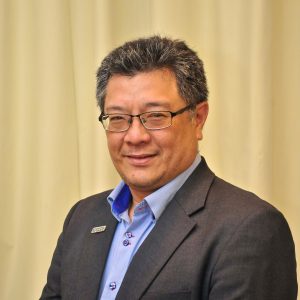 The Reciprocal Green Lane/Travel Corridor Arrangement was one of Malaysia government's tourism recovery plans, which included travel bubbles with neighbouring Brunei, Singapore and Thailand.
"We look forward to seeing the opening of borders between Malaysia and Indonesia and anticipate that this would facilitate the movement of business travellers between the two countries," Maceos president Francis Teo said.
"The success of this Reciprocal Green Lane would help support and speed up the opening of the business events industry in Malaysia."
Afeca president Vincent Lim said the initiative came as business event industry sectors prepare for the recovery plans led by Malaysia's Ministry of Tourism and Culture.
More… 'SOCS' plea for Malaysia venues
"During this time, a step-by-step approach is vital by opening to business travellers first which will be monitored and supported by the relevant bodies," Lim said.
"All BE industry stakeholders were more than willing to share feedbacks and comply fully with the Malaysian government's directives, as the safety and wellbeing of all comes first."
Though officials have given the green light to the travel bubble, details on health, immigration procedures, data tracking and tracing are being finalised between Indonesian and Malaysian officials.
More on Maceos – Recovery package a let down
Teo added: "Whatever SOPs the government decides, we hope that travellers from Indonesia will abide by them, be it pre-requisite quarantine days, vaccinations, swab tests, or other requirements deemed necessary."
The Maceos president also urged the Malaysian government to expedite the roll-out of vaccines so that "we can catch up with other countries who have already begun their vaccination programmes".
HK Covid spike bursts bubble with Singapore
"Our members include 29 convention centre operators located in many major cities in the country. We have proposed to work with the government by designating these participating venues as temporary mass vaccination centres during the vaccination delivery," Teo said.
"MACEOS is willing and prepared to work closely with the Malaysian government to ensure the success of this vaccination drive. We hope that through this collaboration, we can facilitate the government's goal of providing vaccinations to 70 per cent of the population, equivalent to 23 million Malaysians."