CORPORATE buyers in China found themselves at the centre of a furore as demand for personal protection equipment such as surgical masks as the Covid-19 crisis broke out.
Catty Yun, founder and chairman of Sourcing China, which represents 500 procurement managers working for multinational companies, said her members were suddenly tasked with buying PPE not only for their operations in China, but also colleagues in offices across the world.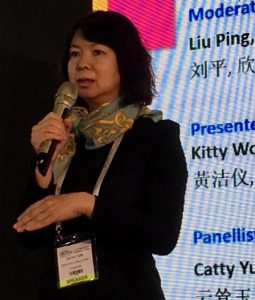 Yun was one of the panelists at an IT&CM China online seminar on Adaptation and Innovation Under the New Normal hosted by the China Business Event Federation. Sourcing China members represent brands ranging from Pfizer, Du Pont and BMW to IBM, Alibaba, Coca-Cola and Baidu.
As global demand for PPE soared, purchasing managers suddenly faced problems as a boom in trade of items such as masks led to low standards and a backlash against suppliers in China from overseas.
"Many of us work for multinational companies, so we were helping our companies in other countries, specifically the headquarters of the companies, to purchase from China," Yun told the panel.
Sourcing China set up three WeChat groups when news of the outbreak emerged in January to help members purchase PPE not only for companies, but hospitals too, and suddenly found 5,000 joining.
"We found a big problem as most of our purchasing managers had no experience buying PPE before and had never exported products. We did not know what the standards were and there was reaction abroad because certain shipments were not up to standard."
More… Diplomatic ties, Silk Road and niche travel spur Chinese buyers
Sourcing China responded by ensuring members were up to speed with SCRM (supply chain risk management) and online training was provided.
"Altogether we did eight live sessions during the pandemic and these online meetings were a big help to all purchasing managers to provide supplies to their companies without incident and to provide PPE to their companies in other countries," Yun said.
"The pandemic was actually a test because PPE, in purchase terms, is an indirect purchase done by indirect purchasing professionals, It's not an office indirect purchase but an indirect factory purchase.
Yun said few people had experience of purchasing PPE and quality control soon became an essential requirement.
"The truth is a lot of these problems are caused by people's basic shopping skill being flawed and that caused the problems," she said, referring to the quality of the products.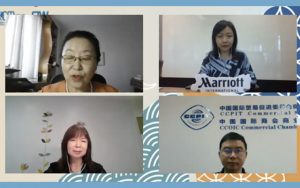 Sourcing China and other associations in China have also seen a shift to digital and virtual meetings with demand rising sharply for event-tech and online conferencing providers.
"As people began their return to work, more problems emerged due to pent-up demand for training and event-marketing services. Innovation was required and training had to be customised," said Yun, adding that online training also helped companies struggling with budget.
Virtual events to slash costs: webinar
With "physical site inspections out of the question", Yun said new models of selling by live-streaming and VR technology helped.
"Suddenly people are asking about new suppliers who previously didn't garner a lot of attention like online events vendors, but there's a lot of interest now for production companies [to provide] online training; online conference platforms such as Zoom or webX or a whole bunch of different vendors," Yun said.
"These vendors are the ones we didn't pay a lot of attention to before… because of the outbreak, buyers needed to have a lot of innovation and [needed] something new.
"If you happen to be in these areas then I think it's time for you to come out strong. Let's find out what companies are buying and see if they want it because the last time I checked – and I look in our We Chat groups every day – people are asking where to find such a [tech] supplier."