MEGA-INCENTIVES are streaming  back to Australia with a spate of bid wins showing how destination marketing efforts during the Covid slowdown are paying off for the country's business events industry.
Brisbane Economic Development Agency recently announced the city would host 1,000 top sales qualifiers from Nu Skin China next year – an event worth about AU$4.25 million (about US$29.2m) for the city.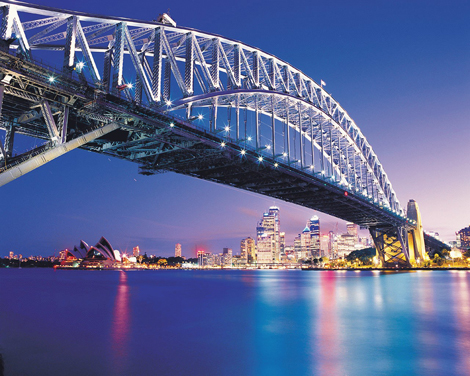 Melbourne is preparing to welcome 14,000 Rotarians from 120 countries for their international convention in May followed by the World Congress of Genetics in July, an event that usually brings about 3,000 delegates.
Tourism Australia is working with Business Events Sydney to hold a "Asia mega-fam" bringing buyers from China and Southeast Asia to Sydney and another city in April. Later in the year, Adelaide will be hosting Dreamtime, Business Events Australia's incentive showcase.
From Perth to Cairns, and from the Gold Coast to South Australia, the conference calendar continues to get more additions with global events such as the 2032 Summer Olympics destined for Brisbane. The state of Victoria, meanwhile, is preparing for the 2026 Commonwealth Games with Geelong, Bendigo, Ballarat and Gippsland hosting events.
"During the whole pandemic, when international borders were closed, we didn't reduce our marketing efforts," Robin Mack, executive general manager, Business Events Australia, told MIX during AIME 2023.
"Our people were still in markets overseas to continue conversations with customers and stay connected. Basically we maintained our presence and stayed in contact with our customers.
"We're still seeing interest in terms of bigger bids coming through – so that hasn't stopped – but we're waiting for China to open," Mack said.
A 600-strong group from Hyundai India was also about to arrive in Australia, which Mack said represented an important win from the Southeast Asia market.
More… Brisbane's BCEC bouncing back
Vital to bringing back the Chinese groups is aviation with convention bureaus confident of airline routes between Australia and China expected to reach 80 per cent of to pre-pandemic levels.
Melbourne Convention Bureau chief executive Julia Swanson said six Chinese airlines swiftly restarted services to Melbourne after China had lifted Covid restrictions.
"In terms of the inquiries coming into Melbourne, they are absolutely picking up… incentive groups are definitely planning and working," Swanson told MIX at AIME. "We've got a number of buyers here who are talking to us about groups of 5,000, 7,000 up to about 12,000 that they're actively planning between now and the end of 2024."
Backgrounder… China set to be wooed by Australia's wild side
When Melbourne was undergoing periods of lockdown during Covid, clients were unable to hold events, but they continued to plan them. "Even when we were fully locked down, we were winning congresses out to 2028. We were very fortunate in a way because the international association sector is very long term," Swanson said, adding that she expects the corporate meeting segment to show the fastest growth over the next six months.
Anthony Ryan, CEO of Brisbane Economic Development Agency, said on announcing the Nu Skin 2024 win that momentum was building for Brisbane with the Chinese incentive market rebounding strongly as borders reopened.
"We expect to see this market rebound strongly, with pent-up demand generating unprecedented opportunity for Brisbane," Ryan said in statement. "As an incentive destination, Brisbane has a highly competitive offering to companies developing programs to reward their high achievers."
Look Back… Brisbane lands Flight Centre's 4,500-strong Global Gathering
The bid was secured by Brisbane Economic Development Agency in partnership with Tourism Australia's Business Events Bid Fund Program and Tourism and Events Queensland.
Lawrence Zeng, Nu Skin China's event director, said: "We have chosen Brisbane amongst a few popular destinations because of Brisbane's beautiful weather and various MICE resources, which will surely impress our attendees."
Tourism Australia's Robin Mack said the Business Events Bid Fund Program continued to support business events in the critical bidding stage when Australia competed against other international destinations.
Backgrounder… Australia rocks with virtual showcase for Asia buyers
"The support offered through the Bid Fund has helped to secure the Nu Skin China Incentive 2024 for Brisbane, the first incentive event from China to be won since the return of two-way quarantine free travel," Mack said.
"These events deliver significant benefits to the visitor economy and position Australia as a global business events destination."
Brisbane was selected ahead of Turkey in the final stage of the selection process. Previous destinations to host the event have included Hawaii, Toronto, and Bali with the program last held in Australia in 2016.