HONG KONG Tourism Board is vowing to support the city's MICE industry to the tune of US$51 million as months of turmoil sees business events grinding to a halt from a double whammy of riots followed by the Covid-19 outbreak.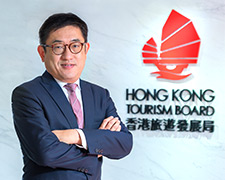 HKTB executive director Dane Cheng said travel and related industries have been hit hard both by the recent coronavirus pandemic and street disturbances in the second half of 2019, which brought an international image crisis for Hong Kong.
Cheng said a HK$400 million recovery budget for meetings, incentives, conferences and business events would be set aside for the 2020-21 fiscal year. 
This would come as part of a proposed HK$1.2 billion marketing budget to "reinforce Hong Kong's World Meeting Place brand image", according to HKTB. It is an image that has been heavily tarnished as a result of scenes ranging from demonstrators occupying the city's airport to violent clashes between protestors and police beamed on TV screens worldwide.
Opinion: Tai chi in times of Covid-19
The support plan comes as visitor arrivals to Hong Kong fell to 199,000 in February, 96 per cent down from the same period in 2019, as Covid-19 forced lockdowns and event cancellations. The downturn has taken a heavy toll Hong Kong's hotel, tourism and MICE industries as room occupancies plummet, staff are forced to take unpaid leave and events cancelled or put on hold.
Figures for Macau show a similar drop in visitors due to travel restrictions, while HKTB expects a further drop in March.
Among HKTB's support measures on offer to the local hotel, tourism and MICE  operators under the budget proposals is the MeetON@HongKong initiative.
Under the initiative, HKTB would team up with hotels in a bid to win back overseas and Chinese MICE groups by offering free meeting or dining packages. 
Other measures include:
A waiving of fees for companies participating in the more than 40 HKTB trade activities, in addition to help with air fares and accommodation;
Fully hosting delegations to conduct roadshows in key markets;
Subsidies for organisers of large-scale conventions and exhibitions;
Easing the rules on funding support for meetings and incentive activities organised by small-to-medium enterprises.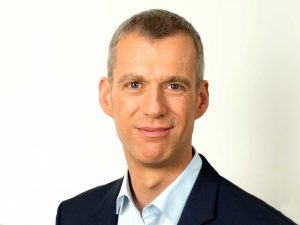 UFI, the international association for exhibition and trade show organisers, estimates that US$88.2 billion in economic output related to the global exhibition industry will be lost by the end of June due to the pandemic.
In Asia Pacific, UFI puts the total economic impact that will not be generated by the end of Q2 at US$23.6 billion, with some 378,000 full-time exhibition industry jobs in jeopardy if not already lost.
UFI said many micro and small enterprises formed the backbone of the exhibitions industry and the lack of business put them "at immediate risk of bankruptcy".
More on this: Cash hope for HK's ailing exhibitions industry
"We call on every government to secure the future of our sector through imminent subsidy and credit programmes. Their investments now will pay off extremely well," says Kai Hattendorf, UFI chief executive.
"We will build and operate the marketplaces and meeting places for all the sectors and industries to meet and do business after the pandemic – our industry provides the fastest of all fast tracks to any economic recovery."