IN THE early stages of the Covid-19 pandemic, policies on quarantine were haphazard and varied from country to country – not much change there, but quarantine has become a requisite during those rare occasions of essential travel.
Travellers were able to quarantine at home in some jurisdictions, but once this failed to stem the tide of transmissions, compulsory quarantine at government-run facilities or at designated hotels became the norm.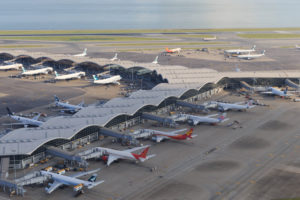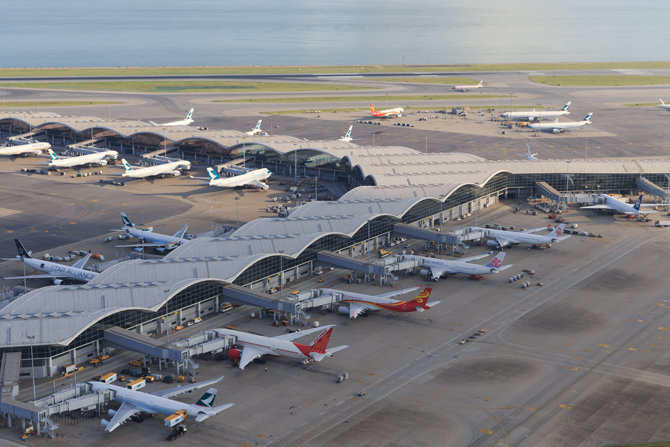 If there were no direct flights in the journey, travellers had to undergo quarantine more than once, or – as was the case in 2019 – they simply bypassed the process, leading to grave risks of infection.
For people relocating for work, or essential family travel, it has meant abiding by increasingly stringent quarantine regulations, which can mean isolation and Covid testing at each destination.
Take hotel PR executive Donna Campbell, who was relocating from Macau to Bangkok. She had to transit via Hong Kong as there were no direct flights. This required a 14-day quarantine in Hong Kong followed by two more weeks quarantine in Thailand.
Donna stayed at one of Ovolo's hotels in Hong Kong, which was offering a Quarantine Concierge Package.  In Thailand she stayed at Le Meridien Bangkok where her experience highlighted the stark differences in how governments are dealing with the pandemic when it comes to incoming travellers.
"Hong Kong is much more relaxed and not as strict as Bangkok is," Donna said. "All you have for Hong Kong is the quarantine bracelet that you have [to wear] once you arrive at the hotel," referring to the track-and-trace system for international arrivals.
More… Buyers look beyond Covid
In Thailand, however, Donna was met at the airport by a hotel employee, her shoes and luggage were taken away to be sanitised, and she was driven to Le Meridien by hotel limousine.
She said her experience at the hotel was "much more comprehensive and stricter due to tighter government controls".
HONG KONG
International arrivals at Hong Kong International Airport must book from the list of designated hotels, but those returning from other parts of China – which covers Macau and Taiwan – are exempt and can self-quarantine at home.
There are 36 hotels on the Hong Kong government's official Designated Hotels for Quarantine list, but this is due to be modified in mid-February.
THAILAND
Authorities have issued Alternative State Quarantine (ASQ) Hotels list, which only applies to the following categories:
Family members of Thai nationals
Foreigners with valid certificates of residence
Foreigners with valid work permits
Crew members
Students in educational institutions
In Bangkok, travellers have far more choices than in Hong Kong with 124 ASQ hotels listed. Just as importantly, many of the properties have balconies and some are serviced apartments with kitchen facilities.
There is also a limited number of Alternative State Local Quarantine (ASLQ) hotels in other parts of Thailand including…
Buriruam
Chiang Mai
Koh Samui
Krabi
Pattaya
Phuket
Prachinburi
Changing Rules
Complicating the matter are constantly changing government rules and regulations, as is the case in the list of approved hotels in Hong Kong. This has resulted in a considerable confusion and inconvenience for hotels and travellers alike.
A number of returnees had booked rooms prior to Christmas for stays to commence in January only to discover that the hotels they had chosen were removed from the list. Not only did people need to make new bookings, many hotels required advance payment in full, and getting refunds usually takes time.
To make matters worse, the duration of quarantine was increased from 14 to 21 days for certain destinations.
"I had done a lot of research into the hotels on offer by reading all the recommendations in the Facebook quarantine support group and emailing different hotels," said Karen Lawler, a US  citizen living in Hong Kong.
"Initially, I booked the Ovolo in Central, but the government came out with a new list while I was away, and I scrambled to find a new one – the Hotel Indigo Hong Kong Island.
"Then the government changed the quarantine duration from 14 to 21 days. Then Indigo cancelled my reservation although I still can't understand why."
SINGAPORE
Not all countries offer a choice to travellers needing to quarantine at a hotel.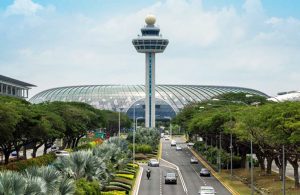 Unlike Hong Kong and Thailand, Singapore does not have a list of  hotels  to select. Instead, travellers are assigned hotels by the government.
"There is no choice as to the hotel in Singapore," says Louise J. Tagliante, who has been a permanent resident for 26 years.
"They are all managed by the Singapore Government. You line up with other arriving passengers, are loaded onto a bus, and you have no idea where it's going."
Hotel quarantine shocks
From interviews with people who have undergone quarantine and my monitoring of an online quarantine, I have been struck by some of the "horror stories".
While some people have praised the responsiveness of hotel staff and food quality, others have says they have been left feeling isolated.
There are complaints about rooms – including bathrooms – not having been properly cleaned and even bed linen left unchanged.
There were reports of most hotels not having heating – quite a problem when temperatures plunged during a recent cold snap in Hong Kong.
One guest who complained about the temperature was told to boil water in the room's kettle to heat the room. Another guest was charged for an extra blanket, which he described as "paper thin".
Most of the complaints concerned food with some hotels relying on delivery services and "unimaginative" inhouse menus with a lack of choice and meals arriving cold.
Michael Taylor writes the Accidental Travel Writer blog. This is an edited version of the article that was originally published on ATW
Main image: A hall at AsiaWorld-Expo laid near Hong Kong International Airport used used as a waiting room for arriving passenger to undergo Covid testing and tracing procedures