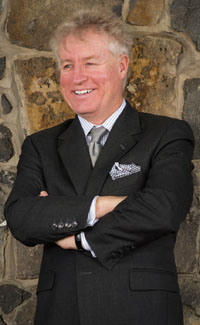 THERE are sponsorship deals that will work and others that won't, and it is vital "to do your homework" to make sure you know which is which, says Peter Jones (below), managing director of Melbourne-based Peter Jones Special Events.
Jones cites the case of a major international airline that wanted to raise its awareness in Australia's corporate and sporting arenas as an example of a highly successful spon-sorship deal.
"A high-profile sporting organisation could provide exactly that opportunity, hence a five-year sponsorship was signed," he says. "At every event the airline ran, there were many of Australia's leading sportspeople in attendance, providing both corporate credibility and media opportunities. Eventually, the airline became more synonymous with sporting celebrations than the national carrier."
He contrasts this with an example of a tie-up that could have gone horribly wrong.
"An international fashion label wanted to be a sponsor for a conference relating to children's education," he says.
"It was knocked back because it had been accused of underpaying workers in Third World countries where its products are made. Many of the workers were children."
This column is part of MIX's August-September Spotlight feature – click here for the full story and more from Peter