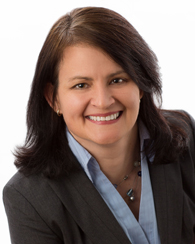 Can you give an overview of the China MICE market from your point of view?
"Western organisers are looking for new experiences in the east and China has woken up to its massive potential as a destination. The country continues to attract leading international hotel and venue brands to open properties in its primary cities and destinations, with new venues opening on a regular basis and a number of international hotel brands increasing their footprint in China."
How is this manifested in ibtm China?
"Following this trend, domestic exhibitor space at ibtm China is on track to increase by over 19 per cent this year against 2016 and applications from international hosted buyers are also predicted to increase this year.
"With domestic exhibitors from across the country already signed up to attend, delegates will be able to discover many of the country's key destinations through regular presentations taking place in the community hub at the Destination Pavilion. To support visitors who are new to the Chinese market there is also a full programme of networking opportunities and education sessions offering insights into how to do business in China.
"We continue to see an increase in exhibitors from across China and in 2017 we'll be offering delegates an enhanced domestic offer. On the back of this, it's essential we equip our international audiences with the know-how they need in order to best do business in the region and we have a full schedule of sessions through our Knowledge Programme as well as a number of onsite networking events designed to ensure all our visitors get the most out of attending.
"We're excited to showcase this dynamic and vibrant country to a whole host of new international delegates this year."
Who attends ibtm China?
"ibtm China's exhibitors include domestic and international venues, hotels, destinations, technology, business travel and events services providers, and the show attracts Hosted Buyers, trade buyers, event planners and all those involved in the decision-making process for meetings, events, conferences, incentives both form the domestic market but also internationally. Booking and buying business travel/group travel agents are also present."
How about the event's Hosted Buyer Programme?
"We have an extremely popular Hosted Buyer Programme, utilising special technology to match exhibitors and hosted buyers for one-to-one prescheduled meetings. Our technology ensures the most effective and relevant business connections are made. This matchmaking service, combined with content designed to equip delegates with market-leading knowledge on the latest trends in event technology, design, sustainability and much more delivers the most effective ROI for our hosted buyers and ensures their time is well spent.
"The itinerary for the event has been specifically designed to ensure it offers the very best environment for doing business. Qualifying hosted buyers receive a personalised diary of appointments, knowledge sessions and networking events and have access to the VIP Hosted Buyer Lounge in addition to complimentary travel, transfers and 4/5* accommodation. Applicants will need to demonstrate proven authority to place events business with leading international suppliers."
Can you share a little more about the Knowledge Programme at the show?
"Attracting over 5,500 high-profile international and domestic MICE delegates each year, the event's Knowledge Programme is a major draw for attendees, with numbers at the sessions increasing by 40 per cent year-on-year in 2016.
"Given the MICE market in China is still in its relative infancy, it's growing exponentially each year and our delegates have a huge appetite for learning. Testament to this is the growing popularity of our Knowledge Programme through which we aim to offer our delegates a programme which educates, motivates and inspires. With the sessions having been so successful last year we're enhancing the programme for ibtm China 2017 with cutting-edge thought-provoking sessions covering topics of inherent interest to the MICE industry. We're looking forward to announcing details of the programme in due course."

Gathering over 5,500 meetings industry professionals from around the world, ibtm China, which takes place in Beijing on August 23-24. For more information, visit www.ibtmchina.com