MIX: There have been positive reports about the success of certain trade shows in Hong Kong, notably the Gem Fair and the HK Electronics Fair, amid the current crisis in the city. Do you think other event organisers should take heart from this, particularly considering the endorsements overseas buyers have given to the shows and Hong Kong?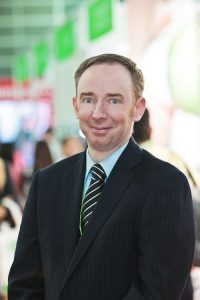 Stuart Bailey: There are certainly some powerful case studies doing the rounds of tradeshow organisers who have had held very successful events during the past five months. It is an example of what can be achieved when the will to succeed is there.
The success of these events has been largely down to sheer hard work and persistence.
I have heard of cases where show-organiser teams have worked around the clock for the weeks running up to their events, reassuring exhibitors that everything is going ahead as planned and telephoning tens of thousands of buyers to encourage them to attend the fair.
Many organisers have invested heavily in incentive schemes including complimentary hotel room nights, ground transportation measures and many other giveaways to ensure the success of their exhibitions. It proves that it certainly can be done although I suspect many are still counting financial the cost of doing it.
MIX: Whatever the outcomes over the next few weeks, or months… business event organisers are going to have to overcome a tarnished image. How can industry players combine their talents to overcome this and persuade overseas buyers and tradeshow participants that HK is a safe place to do business?
SB: There are many encouraging signs that the word is spreading that Hong Kong is 100 per cent safe, that it welcomes visitors from all over the world and its business as usual. We are hopeful that both sides will move closer together as we come towards the end of theyear.
MIX: Certain conferences and corporate events have been switched to other Asian destinations yet, on the surface, some major trade shows in Hong Kong have gone ahead with praise from visiting buyers. Does this tell us anything about the resilience of the exhibition sector and a determination to do business internationally?
SB: All of the major trade exhibitions in Hong Kong have continued and what we have seen is that they have been largely successful.
While we have undoubtedly seen that there have been small decreases in the numbers of buyers (10-15 per cent) we have also seen that important buyers are still coming in good numbers.
HK event planners navigate way through crisis with cocktail evening
It's clear that trade exhibitions are a necessary part of the business landscape and major buyers need to come to meet with exhibitors. Hong Kong has long been a major exhibition hub in the world and for very good reasons when you look at its status as a free port, an aviation hub with connections across the globe, visa-free entry for visitors from most countries, a free commercial economy backed by strong international legal process, and all of this on the doorstep of the world's second-largest and fastest-growing economy.
Hong Kong's status as a major exhibition business capital is assured for many years to come.
More comment: Hong Kong still open for business 
MIX: When the dust (hopefully) settles, many will be counting on a revival. How confident do you feel business event organisers are about this?
SB: Hong Kong is an incredibly resilient city and has dealt with many crises in the past, as we have seen in the wake of SARS, the Asian financial crisis, and avian flu. The city and its residents are hardworking and resourceful enough to come back stronger every time. I do not doubt that this will be the case again and most business leaders I speak to are cautiously optimistic about 2020.
MIX: Are there any further positive indicators for the future in Hong Kong, such as the opportunities offered by the Greater Bay Area?
SB: The Greater Bay Area is an exciting project and under the one-country-two-systems policy, Hong Kong and Macau stand to benefit from the research and development, and manufacturing power, of Guangdong province.
Deal-making has always been Hong Kong's forte and under this new government-backed scheme Hong Kong would likely become the city in which major investment happens and contracts are signed.
Stuart Bailey is chairman of the Hong Kong Exhibition and Convention Industry Association