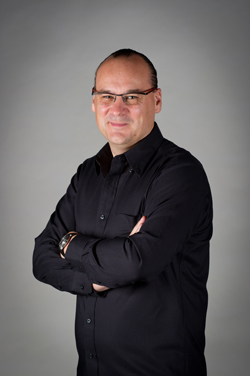 Planners know that good outdoor event space in Hong Kong is rare. Ten years ago, we knew that the space at Tamar would go, the space around Hung Hom would go, outdoor space was disappearing all over the SAR but this was a sphere we enjoyed operating in. So when the space at central harbourfront came up for tender we established Central Venue Management (CVM) and pitched to handle this unique venue. We were grateful to be awarded the tenancy of the site, which we now refer to as the Central Harbourfront Event Space, in May 2014. Before it was let to us, the space was used on a very ad hoc basis, primarily for government events.
Since we won the tender the team at CVM have hosted events such as Cavalia, Art Central, The Great European Carnival, Udderbelly Festival, and more as well as organising many free events for the general public.
The way we manage and operate the Central Harbourfront Event Space is to assess event applications on merit. Under our tenancy there are commitments to government that we have to fulfil, and juggling those with the demand from the private sector is both fun and challenging. Our vision and mission is to facilitate a wide and varied programme of events at Central Harbourfront Event Space to cater to different tastes and preferences. Some people enjoy more cultural events while others prefer sports-related ones. And our purpose is to make sure there is something for everyone. We also have high expectations as the venue manager and ultimately our goal is to create a safe, high quality entertainment venue for everyone to enjoy. While Central Harbourfront Event Space is undoubtedly challenging to operate, the team at CVM are used to hosting or using all sorts of unique places as events spaces; for instance we organised an event at Kai Tak airport, just after it stopped being used as a runway. So for us, winning the tender was an exciting challenge that enabled us to apply our expertise.
For event organisers interested in using the Central Harbourfront Event Space, the process is basically to ask us for the dates you want, if we don't have those available we can look at dates close to it. We also look at conflict, taking into account issues such as noise or loud music that might disturb another event taking place within the site. So we have to make sure that there is enough space in between these events so there are no sound issues.
So far there's nothing that we haven't been able to facilitate on the site. The events have always had the relevant licences issued, right down to the popcorn permit. A lot of that is down to the screening process and because the CVM team are seasoned professionals, we are able to give organisers guidance on how to best use the space as well as help them get the necessary licences.
The calendar of events is packed every year and some event organisers book two years in advance but we still have some space during the year so event organisers should still get in touch to check availability.