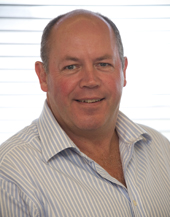 With more pressure to ensure return on investment and with resources and time being increasingly limited, exhibitors at trade shows need to carefully consider which events to attend and how they can maximise their time out of the office to show ROI.
Here are five ways to get the most out of exhibiting at trade events and attracting the right buyers:
1. Do your research
Being prepared will help you gain the trust and respect of buyers, quickly.
By understanding who is coming, and the business they are bringing, allows you to tailor your message and maximise your time together to ensure you are relevant and engaging.
Have an understanding of the potential brief before your buyer sits down but also ask relevant questions so you can respond with a possible solution. Dates, numbers, type of event, client expectations and any specific requirements are a good start.
Know your competitors and how your product stands out. What are your unique selling points? Buyers may not be price driven but motivated by the experience you can provide.

2. Have authority
Most buyers attending a MICE trade event are senior planners with specific pieces of business in mind and are looking for immediate answers. They want to have two-way, high-level conversations with the seller and not be pitched at.
By being confident and having the authority to negotiate, or provide added value on the spot, will demonstrate your willingness to do business.
Some PCOs may still be considering which destinations to share with their clients. By having senior staff on hand who understand the expectations of a MICE client, such as what a destination can offer as well as your hotel or venue, will win the client's confidence straight away. It is also an opportunity to negotiate and lock in a piece of business.
3. Be respectful
A buyers' time is limited. Trade shows like Get Global do not have pre-booked appointments, which mean buyers and exhibitors can have as much or as little time as they need. Be prepared and willing to answer questions honestly and succinctly. You may not meet their current requirements, but make a positive impression and they will remember you for future business.
Never undermine third-party relationships of event agencies by going direct. Not only will your company's reputation be impacted negatively but potentially so could yours.
Have enough staff and collateral available to make sure no opportunities are missed. Reduce your global paper footprint by electronically capturing client data with detailed notes to make your follow up easier. Don't let potential buyers slip away without being noticed.
4. Be approachable
Welcome everyone at the event with a genuine smile as your attitude and exhibition space will say a lot about how you do business and how you treat people.
The right collateral and materials will also help you connect with your potential clients.
Keep your exhibition space clean and uncluttered. Only have on display the materials and devices that are useful to your buyers.
Always be available and present, and put those mobile phones away!
5. Follow up
Don't waste the connections you made at the event. Make sure you follow up – promptly.
Do as you promised – call, email, send details and collateral immediately when you return to the office. Make a real impression by having your inside team send it, even before the show concludes.
There are online tools now available to enable you to take a brief and respond to the RFP from the show floor.
Attending trade shows and exhibitions as a buyer or an exhibitor can really help you network and generate business. Manage your time and have an understanding of what your objectives are and you will see results. Choose the events you attend wisely.
Get Global is taking a unique approach to the MICE exhibition space. The one-day event is the first MICE business platform in Australia dedicated exclusively to the outbound product with an open format. The exhibition space will allow buyers to liaise with sellers in themed geographical zones, without predefined appointments so they can maximise their time at the event.
Gary Bender is CEO of conference and incentive management company World Corporate Travel, and a buyer with 20 years' experience. Get Global, the new trade show he co-founded with Donna Kessler, takes place at ICC Sydney on July 28