MIX: How did you first get into the association world?
Octavio: I've had an interesting career! My educational background was as a mechanical engineer and then I worked in a development bank for 15 years. Suddenly – I guess by fate – I was entrusted into the association world – and that's where ADFIAP (or the association of development banks) came in.
I didn't know anything about association management. So the first thing was to look for knowledge and the only source I could get was through the American Society of Association Executives (ASAE), based in Washington DC.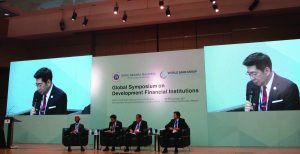 I later had the chance to go to the World Bank because of my development bank background and I visited the offices of both groups and did some studying, only to find that there was this unique field of association management.
Could you describe your present role?
I actually wear many hats, but my day job Is secretary-general of the Association of Development Financing Institutions in Asia and the Pacific (ADFIAP). In short, it's a community of development banks around Asia Pacific.
In November 2013 I founded and set up the Philippine Council of Associations and Association Executives (PCAAE), which focuses on helping to professionalise association management and governance in the Philippines.
Out of that – and with support from the ASAE – we formed the Asia Pacific Federation of Executive Organisations (APFAO). That's the association of associations in the Philippines, in Korea, two in Australia, with Malaysia coming up. India now has its own Society of Association Executives and so on.
What is happening in our region is that associations are converging because they have the same challenges, issues, solutions and have good practices to share. Aside from the APFAO members in four countries, Malaysia has MSAE, while Thailand and Taiwan are contemplating a similar platform for associations.
I think building communities around the association world is a good idea.
You're from Manila. Was there a certain international outlook there which helped spur you on in this career?
Of course! As a group of islands, the Philippines has been colonised by Spain for more than 300 years and after that the Americans came. There's a basic knowledge of English because of that, which makes it easier to relate to Westerners, especially in the US. That's how I got to learn about the association management field.
How strong is conference and association activity in the Philippines?
I think it's picking up. We had the very first international convention centre in Asia when the Philippine International Convention Centre (PICC) opened in 1976. But unfortunately, because of many other priorities in our country, the MICE industry didn't grow as fast compared with other countries such as Singapore, Thailand and so on. But we're picking up. There are now new convention centres outside Manila and more are being built. The Tourism Promotion Board, which is the marketing arm of the government's Department of Tourism, is also helping out.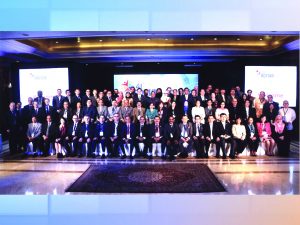 All the pieces are coming together: infrastructure is being built, there is talent development, the associations are working together under the PCAAE, and the sustainability agenda is going mainstream.
What's your purpose in being at PCMA Asia Pacific conference in Macau?
For me, at least, PCMA has become the leading conference management association. I've been affiliated with PCMA for quite some time and am hosted like a scholar here.
The innovation behind what PCMA is doing is definitely helpful to our members. I think the idea of being a "scholar" here is to subtly be a vocal ambassador of what they're doing with their mission and vision. In the end, they [PCMA] are on the supplier side, we – the associations – are on the demand side. That is the connection.
Association conferences have traditionally been seen as a bit academic or staid. Do you think there is any potential for more creative elements both in the educational and social parts?
Absolutely. Even in my association of development banks, those who attend are CEOs of various banks and it's always like a traditional plenary setup, followed by round tables or classroom-type (breakouts). You've seen the setting here, so I think there's room to innovate, not only in terms of setup, but also in delivering the content.
What are the hopes for the future both in terms of conference activity and the industry in Asia, including the Philippines?
Sustainability plays a key role especially now. That is number one, and then you have the other sustainability aspects, like associations being able to sustain themselves in terms of business continuity to fulfil their mission. So they have to be innovative in trying to generate revenue and to develop talent. There is also sustainability in terms of our responsibility to the planet and the people who run our organisations.
I think there's no other way to go. Asia has been rising and developing, but sustainability has to be there in the mainstream.
How about the role of the Association of Southeast Asian Nations, which gathers regional leaders?
Asean is a good network. But the thing is that Asia is diverse, and even within Asean there are different interests and agendas. I think the common thread that would put that together is sustainable development, whether you're talking about environmental, social, economic and – of course – good governance.