SURAPOL UTINTU has been appointed chief executive of Queen Sirikit National Convention Centre, the Bangkok venue's operating company has announced.
NCC Management and Development said Surapol would have the task of driving the newly renovated QSNCC towards its goal of becoming the "Ultimate Inspiring World Class Event Platform for All".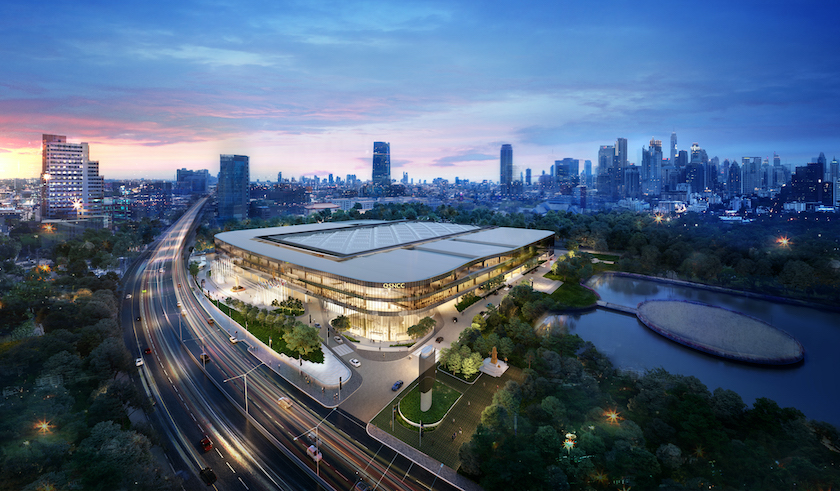 The company has vowed to expand its network of domestic and international business partnerships while transforming the image of QSNCC into a world-class convention venue that caters to B2B and B2C markets.
Surapol has more than three decades of experience managing massive retail spaces, a theatre, and overseeing various other business segments in Thailand.
"With his mastery of analysis and risk management and building long-lasting relationships with business partners, he is determined to apply what he has learned throughout his working career to drive NCC forward to global fame as a unique venue," NCC said in a statement.
Surapol said: "Our principal goal is to navigate QSNCC towards becoming more than just a convention venue under the concept 'The Ultimate Inspiring World Class Event Platform for All.'
More… Bangkok's QSNCC and Seoul's Coex bond
"To accomplish our mission, we will push QSNCC to the forefront as the preferred venue and destination for all kinds of events from both B2B and B2C clients, allowing QSNCC to host more diverse kinds of events in future. We also hope to transform this convention centre as a landmark that serves modern lifestyles and where people regularly hang out for their daily activities.
"I feel honoured to have the chance to work for a modern and revamped QSNCC, which reflects a unique Thai identity. The centre is now more than ready and willing to welcome international visitors.
"Despite the challenges entailed in this great responsibility, I am overwhelmingly confident in my team and believe that their potential, expertise, and experience will lead us to achieve our anticipated goals. With our undisputed international standards, we will be recognised as a renowned convention centre that proudly represents Thailand on the world stage.
Backgrounder… QSNCC Bangkok reveals bigger look
"Structure-wise, NCC has undergone a reshuffle to merge affiliates for better management, and in doing so, our event and convention business is now complete and full-scale, from managing the convention centre to organising conferences and exhibitions and from booth designs to construction, food & beverages and catering.
"One of our core missions is to operate our business based on sustainability, which covers the development of products and services that satisfy customer needs, benefit society and all stakeholders, and take care of the environment. This also involves the usage of sustainability-promoting technologies. All of our values emphasize our business philosophy that prioritizes quality of life and the environment."
Surapol takes over from Sakchai Pattarapreechakul who has been appointed to the board committee.