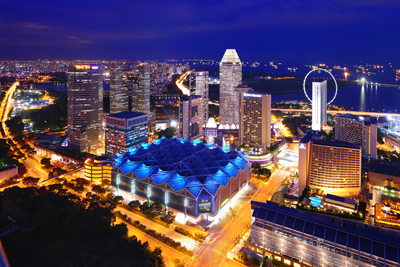 Events making their debut in the Lion City figure strongly in Suntec Singapore Convention & Exhibition Centre's 2017 line-up.
Suntec unveiled its annual 88 Key Events register, which features newcomers such as the 9th WCA Worldwide Conference, a global freight forwarding event that attracts over 2,500 logistics professionals every year; BirdLife International World Congress 2017, attended by 800 global conservation leaders from over 120 countries, and the UFI Open Seminar in Asia 2017.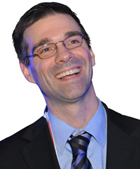 Mark Cochrane (left), Asia Pacific regional manager for UFI, the global association of the exhibition industry, says: "Suntec Singapore is known for its strong management team, its excellent facilities and its awarding-winning catering. For all of these reasons, UFI is very pleased to be bringing the 2017 edition of the UFI Open Seminar in Asia to Singapore."
This announcement comes off the back of a successful 2016, during which the venue hosted 1,379 events and won 12 awards.
"We value the confidence placed in us by new and repeat clients who have chosen Suntec Singapore as the preferred place to meet," says Arun Madhok, Suntec Singapore CEO.
"Suntec Singapore leads the industry through innovation and the relentless pursuit of excellence. We have successfully combined the ideal location, flexible meeting spaces, new technology, culinary excellence, and our team of dedicated service professionals to offer a seamless, customised experience for our clients and their guests."
Key events by industry include:

F&B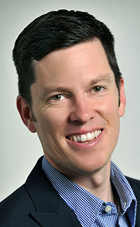 The UK's leading trade show for food and drink, Speciality & Fine Food Fair, is launching its Asia edition at the centre in 2017, also incorporating Speciality Chocolate Asia.
"We will bring the vibrancy and excitement that buyers love about our London event to Southeast Asia," says Christopher McCuin (right), group business development director for events company Montgomery.
"The team of professionals at Suntec Singapore with their impeccable service and appreciation of our business gives us great confidence of a partner who can help us achieve our goals."
Technology
Two of the region's largest technology shows – SEAMLESS Asia (cards and payment) and BroadcastAsia2017 (broadcast and media technology) – will return to Suntec in 2017.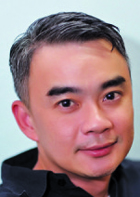 The former is expected to draw 7,000 professionals; the latter over 17,000 attendees and 650 exhibitors.
Calvin Koh (left), assistant project director (communications events) for Singapore Exhibition Services, the organiser of BroadcastAsia, says: "We have chosen Suntec Singapore for its outstanding facilities that are powered by cutting-edge technology deployed at the Centre. We are very impressed with the venue-wide, free high-speed wifi and the comprehensive network of interactive digital screens that offer us the opportunity to better design the way we communicate with our visitors on way-finding and the daily show programmes."
Medical
Around 60 medical and healthcare related events take place at the centre annually. Returners in 2017 include the 32nd Asia Pacific Academy of Ophthalmology (APAO) Congress 2017, Asia Hospice Conference 2017, Asian Pacific Society of Cardiology (APSC) Congress 2017, Asia PCR/Sing LIVE (cardiovascular course), and ESMO Asia 2017 (oncology conference).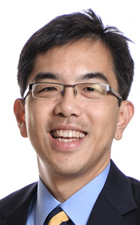 Prof Wong Tien Yin (right), congress president of the 32nd Asia Pacific Academy of Ophthalmology Congress 2017, says, "Suntec Singapore has very flexible spaces that we are able to customise and configure to create 'venues within venue' for our programme, which require concurrent session rooms, exhibition halls and socialising areas."
Lifestyle & entertainment
Consumer lifestyle and entertainment events include Singapore Contemporary Art Show, Singapore Motorshow, Anime Festival Asia (AFA), BookFest 2017, Baby World 2017 and Rise and Shine 2017.
Acts like the Bryan Adams Get Up tour have also been named on the roster.
Preparations
A number of innovations were introduced in 2016 to cater to the lineup, including: a private online accommodation booking service, an ImmersiveAV Suite with panoramic screens and holographic technology, and event traffic intelligence using wifi data analytics.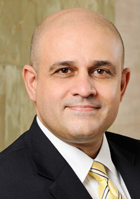 In 2017, Suntec Singapore plans to similarly increase its service offerings.
"Suntec Singapore received 12 prestigious industry awards in 2016, including the 'Asia's Leading Meetings & Conference Centre' from the World Travel Awards," says Madhok (left).
"We are delighted to be recognised by our clients and peers for our efforts and achievements, and heartened by their strong continued support which has resulted in the outstanding line up of events for 2017."