SINGAPORE's biggest business events venue is installing the city-state's largest solar-panel system on one site – the equivalent in size to 6.5 football pitches – as part of efforts to achieve net-zero carbon neutrality targets by 2024.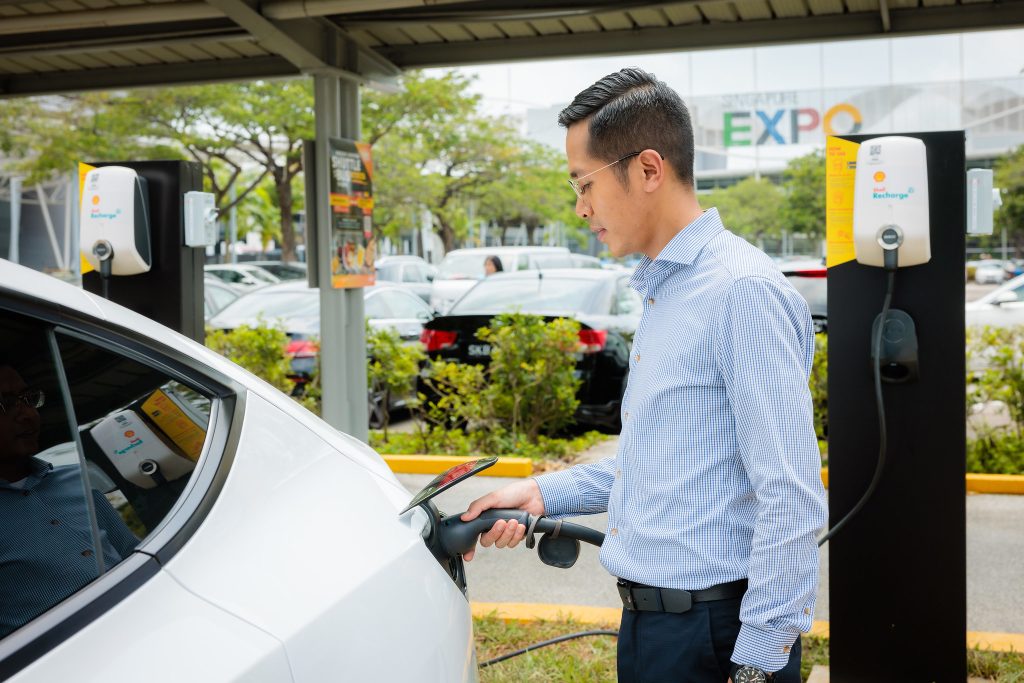 Singapore EXPO is also developing the largest electric-vehicle charging hub in the eastern part of Singapore so that it becomes Asia's first MICE venue running on clean energy.
More than 17,000 photovoltaic panels are being installed on roofs of 10 exhibition halls and convention wing. The work is expected to be completed in October rand is designed to replace conventional energy consumption at Singapore EXPO with renewable energy.
The energy generated from these panels can power 4,000 units of Singapore Housing & Development Board  three-room apartments (at 68 square metres per flat) for a year, a spokesman for venue operator Constellar said.
Energy company Shell will be installing 20 Shell Recharge electric-vehicle charging points at the venue's carparks, enabling 20 drivers to charge at any single point of time while attending events or dining at Singapore EXPO.
More… Greentech Festival races to Singapore
In 2012, Singapore EXPO's meetings and conventions wing  became the city's first business events venue to receive the BCA Green mark Platinum Award for sustainability efforts.
Constellar pledged its commitment to the Net Zero Carbon Events initiative by the Joint Meetings Industry Council last year. It also joined the Global MICE Sustainability Alliance to explore solutions for green events, develop relevant MICE sustainability standards and accelerate adoption of green practices.
As part of the Global MICE Sustainability Alliance's efforts, Constellar will also be piloting waste-measurement methods at BuildTech Asia, a Constellar event, from March 28-30, as well as Food & Hotel Asia 2024. Both events will be held at Singapore EXPO.
More… Business events top list in Singapore recovery plan
"We are proud to support Singapore's vision to become Asia Pacific's leading sustainable MICE destination by 2030," said Chua Wee Phong, Constellar's chief executive for venues.
It's important to invest in both our physical infrastructure as well as develop the necessary skillsets in our people in our journey to Net Zero, so that we can create a strong foundation to build, sustain and scale our sustainability initiatives," said Chua.
"Education is a focus area this year as we learn and share about industry standards and reporting with our eco-system of communities including event organisers. We want to support them in their sustainability journey, and to create impact with scale."