EXECUTIVES at a leading hotel company have revealed how the Covid pandemic in Asia Pacific has spurred a push for survival with changes in the way clients can pay for meeting deals, use audiovisual technology and adopt other solutions to let business events continue.
Hyatt properties in cities challenged by lockdown restrictions have come up with innovative methods after working with planners and the hotel group's meetings and events customer advisory board.
The crisis is triggering a series of changes in Hyatt's relations with meeting planners, particularly in hybrid events, cancellation and event package practices, and F&B
Hyatt executives at the forefront of the changes in Asia Pacific have told MIX of:
Successful outcomes from hybrid meetings in South Korea, Australia and New Zealand where events were able to go ahead by adhering to anti-pandemic conditions imposed by local authorities. Meetings were live-streamed between different venues in the hotels and overseas, allowing internal events clients considered vital to go ahead.
Introducing a single, global meeting package to enable cross-border hybrid events to be held. The process of signing contracts with the properties has been made easier by adding a flexible cancellation clause across all contracts in addition to the existing force majeure clause;
Innovation in catering with a "speed-dating" system applied to coffee-break networking in which delegates would change to a different four-seat table at a given signal.
Room capacity limits for a wedding in Seoul were overcome using video technology. Selected tiers of guests were assigned to different rooms within the same hotel allowing all to view the proceedings.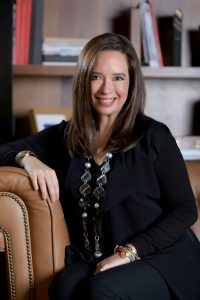 "What's very interesting about Covid in general, and for us, was that it really pushed the industry to think: this is happening; this is unprecedented. How do we survive? Truthfully, it's about survival," said Carina Chorengel, senior vice-president with Hyatt in Asia Pacific.
Meetings and conferences represent just over 20 per cent of Hyatt's revenues in Asia Pacific.
Chorengel said feedback from clients, the meetings advisory board and third-party sources such as research showed that health and safety was paramount.
Clients also responded that they wanted one invoice when it came to holding hybrid meetings across borders instead of negotiating with several hotels.
Frederick Wong, Hyatt's vice-president for revenue sales and distribution in Asia Pacific, said the group's meetings and events teams across Asia Pacific identified three main hybrid meeting trends:
A video conference broadcast from a hotel.
Delegates located in the same hotel for a meeting that is transmitted to different rooms in the property. This was put into use recently at the Hyatt Regency Sydney and at Grand Hyatt Incheon when some delegates even viewed the company's presentation from their guest rooms because of social-distancing rules.
The "multi-hybrid meeting" with a conference in the same city across different hotels or across borders when travel restrictions are imposed. A recent event with Hyatt in Sydney for 150 people linked teams in Australia with their counterparts in Auckland.
Wong said discussions with Hyatt's legal department on contract flexibility and cancellation policies led to easier arrangements for planners booking events such as a hybrid meeting that would involve the simultaneous use of multiple properties across the globe.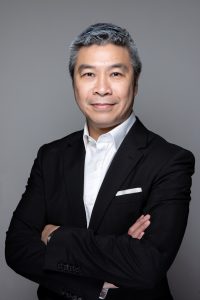 "In order to make it easier for the customers there's still one invoice, one room rate, one meeting package," said Wong.
"An example would be if a meeting takes place [across] London, Japan, Hong Kong.  The customer would not receive three quotes from three different Hyatt hotels; it will be one room rate for all three hotels; one meeting package across all three hotels and, most importantly for the customer's finance manager, is that they just want to see one invoice.
"Customer feedback tells us they don't want to have too much of a change. They want business as usual, but just that it's happening in multi [locations] around the globe," he said.
Despite the room-rate differences between cities, such as those in Europe compared to Southeast Asia, Wong and Chorengel said Hyatt was determined to find ways of helping meetings and events planners do business internationally and weather the downturn brought on by Covid.
More… Grand Hyatt Singapore ups fitness focus for events
"We believe that now is really not the time to get pennywise, pound foolish; $10 here, a $100 there," Wong told MIX. "No, let's get our industry together and work with our customers to give confidence to the delegates where they feel comfortable to continue to get business as usual and make it easier for them; because at the end of the day we are all business partners together.
"So, let's get through this storm."
Wong added that China was bucking the hybrid-meetings trend with more in-person meetings being held and successful auto and brand launches held live at Hyatt properties in Sanya, Chengdu and Shanghai. He said the key factor was the need for companies to boost sales.
Hyatt Regency Sydney up in lights
"In China, we actually saw face-to-face meetings come back about a month ago. There is very little hybrid meetings in China – they have more video-conferencing than hybrid."
"We see more business coming back, especially meeting and events involving one particular function: sales, whether it be pharmaceutical, cars, luxury products, anything to do with sales function they are more open to organise a meeting in a hotel –  anything that is revenue producing. That will be something we can work together with clients on as an opportunity".