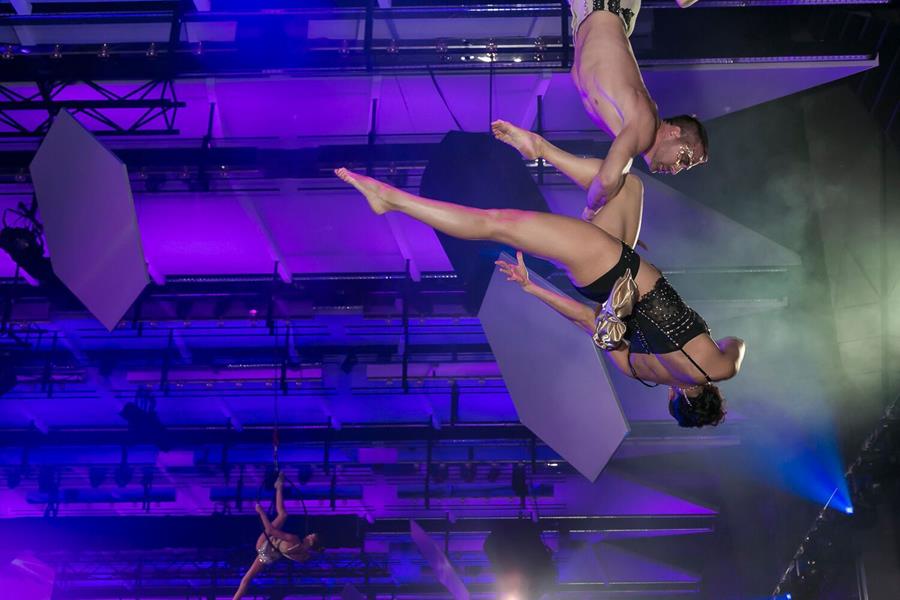 December saw Darling Harbour come to life. Not only did the long-awaited International Convention Centre Sydney open its doors to the public at last – Australia's largest hotel also opened for business.
ICC Sydney opens with 500 bookings and 1,000-a-year target
An A$250 million (about US$191m) upgrade saw Hyatt Regency Sydney, formerly Four Points Sheraton, gain a new 24-storey tower and 222 guestrooms, making it the country's largest five-star hotel with 892 rooms.
The property celebrated its opening and christened its grand ballroom with a cocktail party on March 9 for 300 VIPs. Special guests included the brand's global CEO and president Mark Hoplamazian.
Staging Connections, the hotel's new in-house event services partner, worked with Hyatt Regency Sydney's event team on the launch event.
Winning Pitch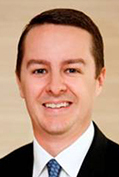 Hyatt Regency Sydney has named Staging Connections its in-house event services partner because of the latter's "global reputation for delivering high-quality meeting and event experiences", according to the hotel's general manager Malcolm Zancanaro (right).
"This partnership builds on our commitment to delivering an enhanced customer experience at Hyatt Regency Sydney for our client's functions, conferences and meetings," he said.
Staging Connections wow Amway Taiwan's 1,500 high-performers with an Australian extravaganza
Highlights
Hexagons, reflecting the Hyatt logo, hung from the grand ballroom's ceiling, with projected images flowing from one shape to the next. Projection mapping was used to illuminate a grand piano, while scenic panels decked the walls.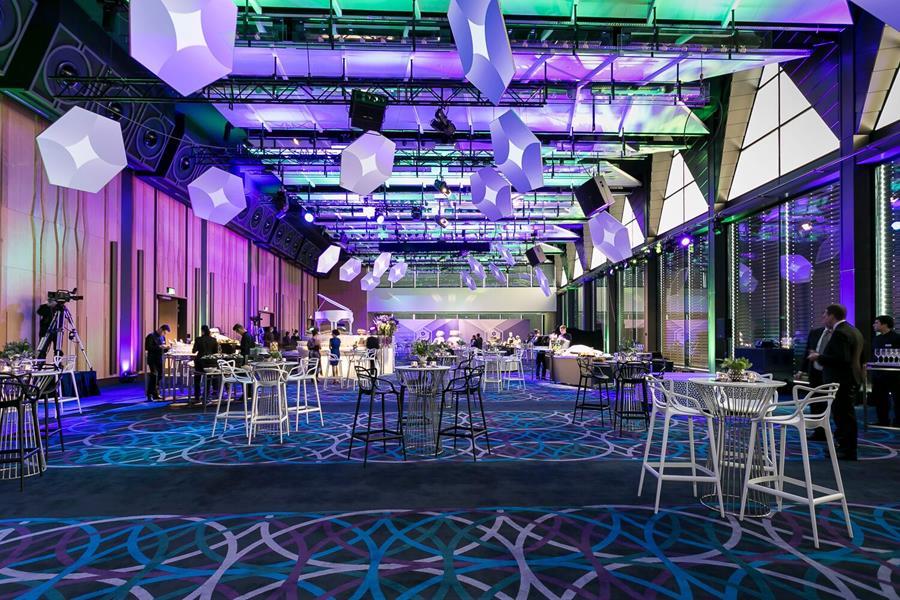 The evening's entertainment included an aerial acrobatic performance, making use of the newly installed dynamic rigging points, as well as music from MC, singer and radio personality David Campbell.
Kitchen stations ranged from Tuna carving to a cheese tasting station.
For more photos from the event, see our Show Off feature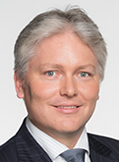 Upshot
Tim Morgan (left), general manager, strategic partnerships, Staging Connections, said: "The team really went above and beyond, providing all audio visual, theming, digital products, projection mapping, lighting, additional room features and a special request Kombi Van dessert area.
"We were thrilled with the results and are excited to showcase more premier events in the future."
Chris Lewis, event director for Staging Connections added: "This was no ordinary event, not only was it the opening event for Hyatt Regency Sydney but special guests included Hyatt's global CEO and president, Mark Hoplamazian, Hyatt VPs from the USA and prominent Australian and Asian figures – meaning this event needed to be executed flawlessly."