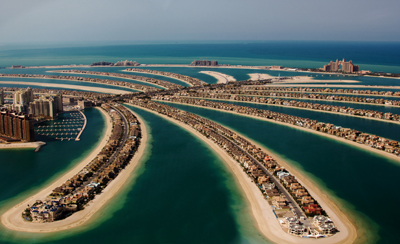 Out in force at IMEX Frankfurt was a team from Dubai Business Events, the emirate's convention bureau, which is part of Dubai Tourism. A total of 27 stakeholders, including Emirates airline and Jumeirah Hotels, reflected the growing appeal of Dubai as a business events destination.
Dubai is part of the Best Cities Alliance, an organisation that includes Tokyo and Melbourne, and which highlights the professional and knowledge assets of destinations for high-level business, professional and scientific conferences.
The emirate has also been named a 2016 World Festival and Events City by the International Festivals and Events Association, while the World Travel Awards and other organisations have also given Dubai esteemed recognition.
Dubai will host Expo 2020, the Lions Clubs regional forum next year and has already catered to incentive groups from Asia. The association market is the next big target for a city steeped in innovation, infrastructure and technical know-how.
Venues
Dukes Dubai – echoing the grand British style of sister property Dukes London, the five-star hotel opened in March on the Palm Jumeirah. In addition to seven function rooms accommodating 10-150 pax, the 279-key property offers a private beach area and multiple dining outlets.
Dubai Opera – A multi-functional performing arts venue designed to resemble a dhow (traditional sailing vessel). Planners will find a 1,900-seat theatre, rehearsal room, rooftop bar and restaurant and two terraces among the available event spaces.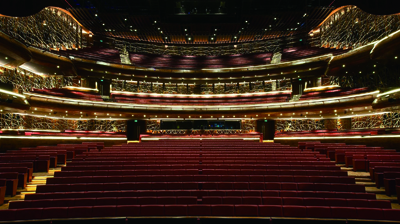 BASE – A nightlife mega-venue slated to open this summer in Dubai Design District. Promising huge capacity, the open-air, multi-tiered space will be a cross between a concert hall and lounge club with state-of-the-art sound, lighting and pyrotechnics systems. A series of pre-launch gigs have already taken place.
Dubai World Trade Centre – DWTC houses an array of venues group suiting groups of between 20 and 12,000 in size. Dubai International Convention & Exhibition Centre is set at the heart of the 10,000 sqm complex, which has various options for on-site accommodation and dining.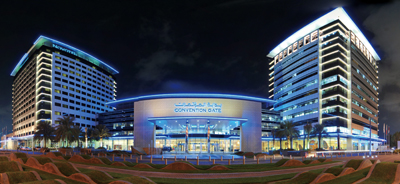 Connections
Dubai International Airport is the world's busiest airport for international travel and welcomed over 83 million passengers in 2016, according to Dubai Airports' annual traffic report.
Earlier this year, the Dubai Government secured US$3 billion to fund the expansion of both Dubai International Airport and Al Maktoum International Airport, which are forecast to serve 146.3 million passengers by 2025. The project looks to transform Al Maktoum into Dubai's primary airport.
Excursions
Dubai Mall – One of the world's largest shopping malls brimming with entertainment outlets, including an aquarium, 22-screen cinema, flight simulator, ice rink and indoor theme park.
The Dubai Fountain – Many Chinese cities have an evening fountain show as the centrepiece of their new, modern look. But the world's tallest performing fountain, exceeding the length of two soccer pitches, can be seen on Burj Lake. The Dubai Fountain (below) offers daily water-dance spectacles using nearly 7,000 lights and 25 coloured projectors. An evening boat cruise is one of the ways groups can take in the show.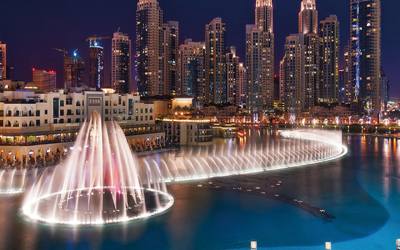 Al Fahidi Historical Neighbourhood – Regular delegates will be familiar with Dubai's gleaming skyscrapers, but in this part of Khor Dubai, traditional building materials are used in structures nested amid a network of alleyways, paths and town square. Visitors will come across cafes, restaurants and guesthouses that reflect the area's Bedouin heritage.
Event credentials
Best Cities Global Forum – Dec 2016 – Convention bureau leaders from 11 cities and 35 global association executives
Forever Global Rally (incentive) – April 2017 – 12,000 over nine days
Nu Skin China – April 2014 – 14,500 (shared with other UAE emirates)
YPO Global Edge – March 2016 – 2,600 senior executives from across the world
Dubai Intl Motor Festival – Each November – Public with auto show