BITEC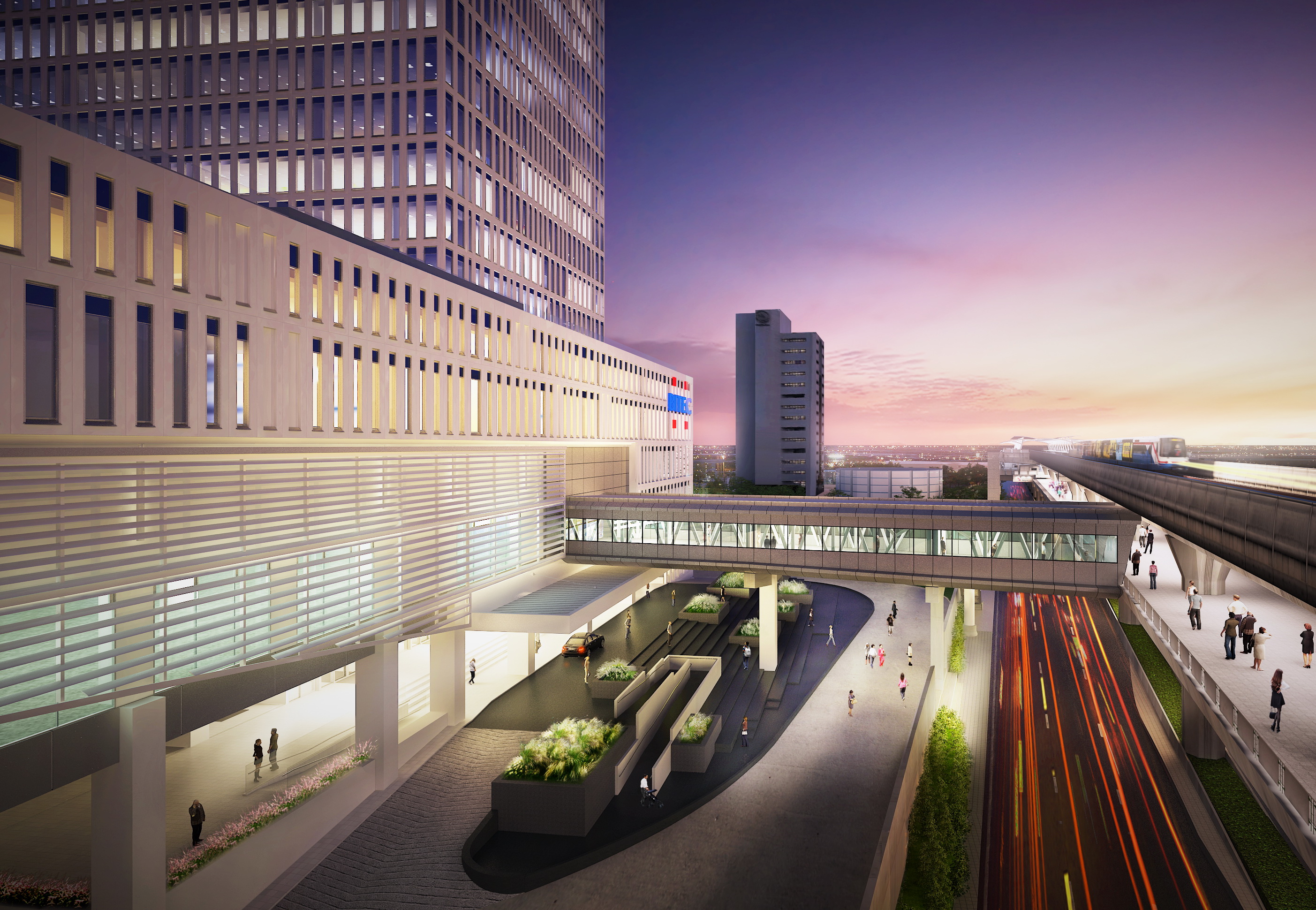 Bangkok International Trade and Exhibition Centre (BITEC)'s new infrastructure is now 90 per cent ready and on target for completion by November. The 6 billion baht (US$170.5 million) expansion project will provide three new exhibition halls as well as a new Bhiraj Convention Centre, consisting of three convention halls and 12 meeting rooms. The scheme will also offer a mixed-use tower as well as new retail and dining facilities – all within 20 minutes of the airport.
With a total event space of 70,000 sqm, BITEC will be among the largest exhibition and convention venues in Asia, rivalling Hong Kong Convention and Exhibition Centre and Singapore Expo. A key feature of the expansion will be an event hall with a 25-metre-high ceiling and a direct link to the BTS Skytrain at Bang Na station.
BITEC managing director Panittha Buri says the expansion is all about "enhancing connectivity". "Getting to and from the venue will be easier with new infrastructure, such as a direct link to the BTS station and three underground levels of parking providing space for more than 4,000 cars in total.
"Overall, the visitor's experience will be enhanced with all the support needed for a complete day-out, whether for work or leisure. Our new event halls, business centre, VIP rooms and other facilities, together with the launch of Bhiraj Tower at BITEC, a mixed-use office building, will deliver a comprehensive centre for events complete with retail, dining and entertainment to rival the best venues in Asia," she says.
"At the same time, BITEC's expansion offers event organisers the opportunity to expand their events or develop new event profiles with additional capacity on every floor, and additional opportunities for brand exposure.
"Logistically, events will be more accessible with individual drop-off areas and direct-access loading bays available for each event hall, making the individualisation of multiple concurrent events a complete possibility."
Impact Arena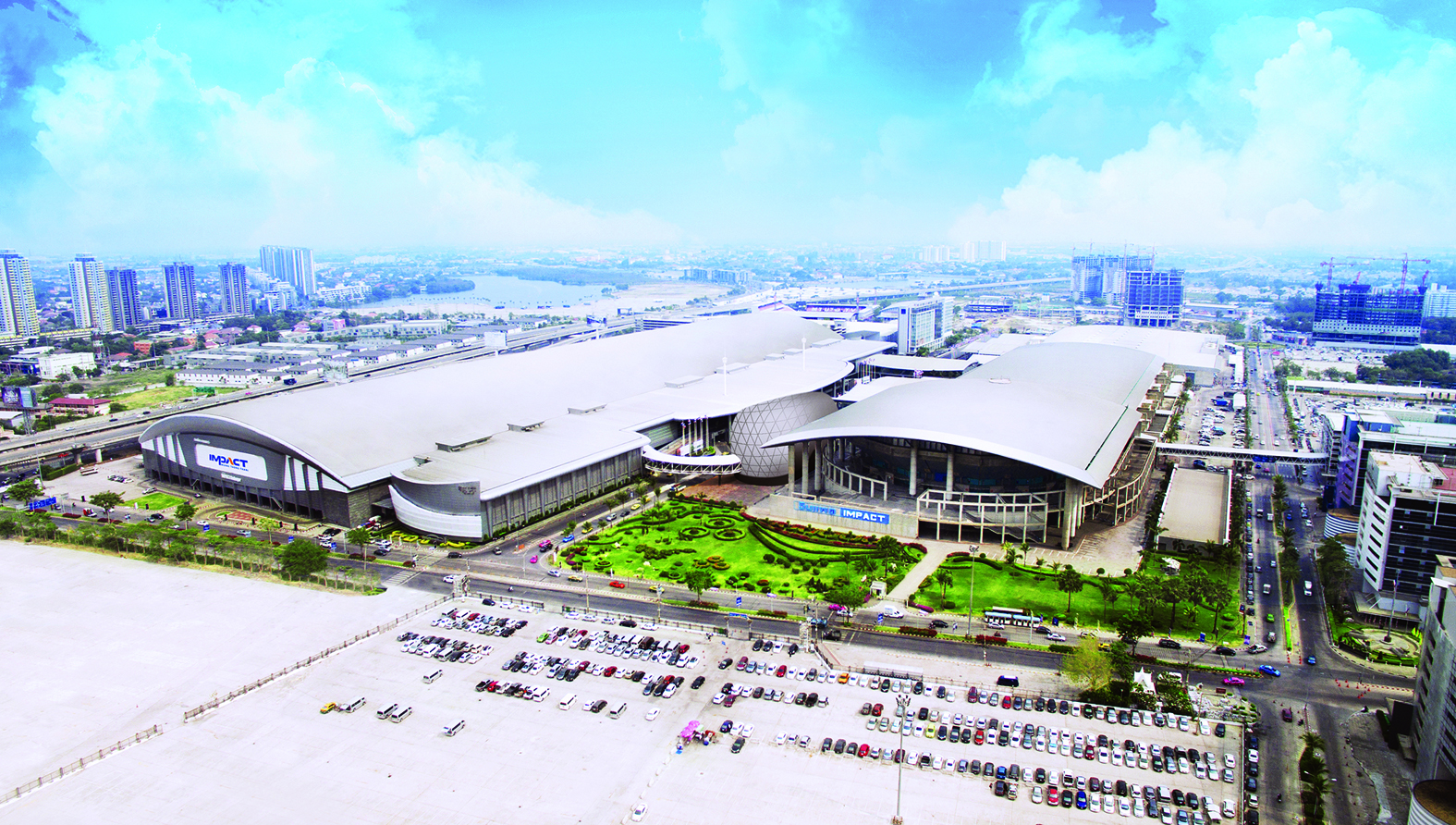 In Nonthapuri, northwest Bangkok, Impact Arena is also undergoing renovation, with upgrades including a link bridge between the exhibition hall and Impact Challenger, which comprises three interconnected halls with a combined column-free space of 60,000 sqm – currently the world's largest column-free hall. The link bridge is designed to provide easy access from hall to hall.
Impact Challenger is also home to the Royal Jubilee Ballroom – Thailand's largest column-free ballroom – complemented by 16 smaller function rooms. Soundproof walls can divide the hall into smaller column-free areas of 20,000 sqm each, with key features including state-of-the-art exhibition facilities, registration counters, organisers' offices, media centres, childcare facilities, prayer rooms, an internet café, shops and restaurants.
The column-free lobby area covers an area of 9,114 sqm and has a 10-metre high ceiling. Impact Challenger also provides indoor parking for 2,500 cars.
Impact Arena itself has nearly 4,000 sqm of versatile space and a seating capacity of 12,000. The hall has high-tech audio systems, closed-circuit surveillance cameras, special lighting panels, soundproof walls, a Royal Box and private suites that can seat between 18 and 36 guests, with private lounge areas and en suite restrooms. A new four-storey retail building with prime exhibition space and food outlets is also under construction.
Impact spokesman Kittiwath Jangwang says that although no formal date has yet been announced for completion of the renovation, but it is expected to be ready sometime next year.
Royal Paragon Hall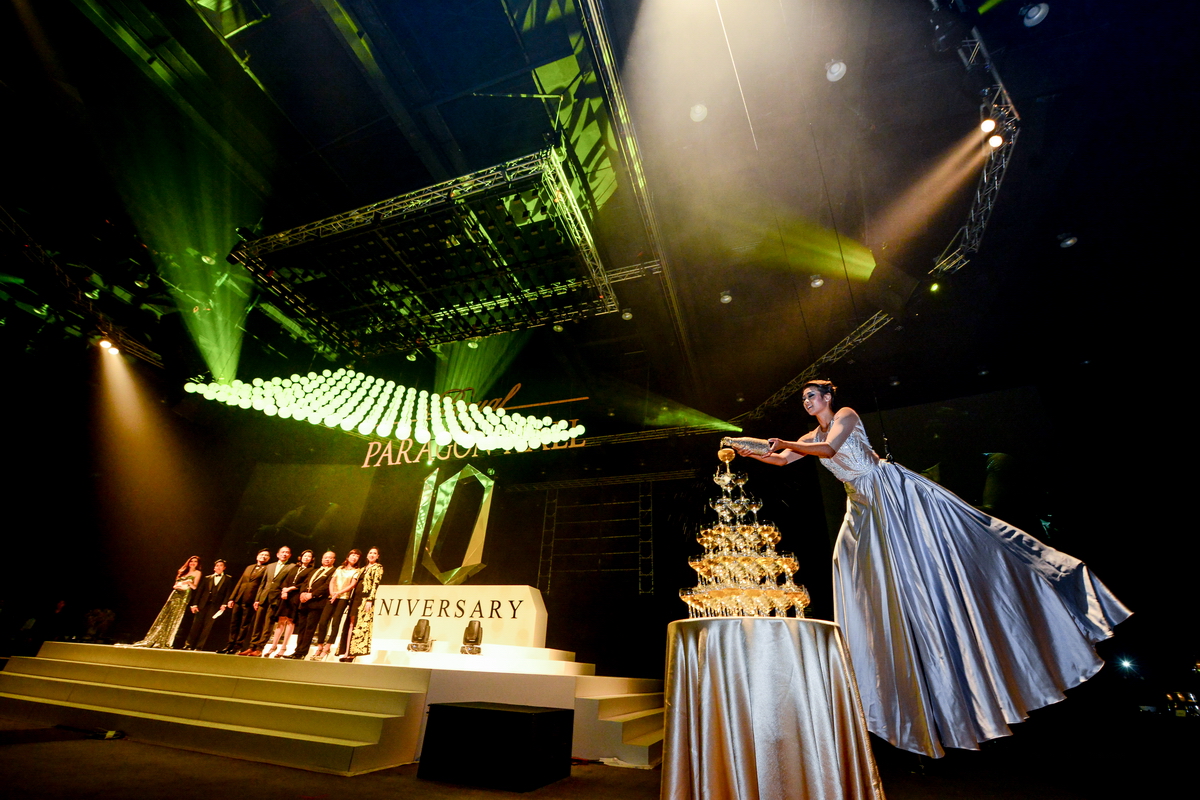 The Royal Paragon Hall Exhibition and Convention Centre, meanwhile, emphasised future plans based on its twin themes of creativity and sustainability at a recent lavish event for 600 guests to celebrate its tenth-year anniversary.
Located on the fifth floor of the Siam Paragon Shopping Centre in the heart of Bangkok, the event focused on the centre's new InnoCreative theme, "to encourage Thai entrepreneurs to recognise the importance of creativity in hosting unique and distinctive events".
"In addition, in line with its sustainability policy, the Royal Paragon Hall hopes to raise awareness among Thai entrepreneurs of the possible environmental impact resulting from their operations to help inspire everyone involved in Thailand's MICE industry," spokesman Pimara Sangyu says.
A classroom/theatre room arrangement was used for a seminar on the topic of Trend: Creative for Iconic Events in the afternoon, transforming into a stage for a cocktail banquet at night.
Highlights of the event included Champagne poured by flying ballerinas suspended by wires from ceiling rigging and the use of golden "mannequins" to spice up a question-and-answer session.
An "act catcher" video camera was provided for attendees to shoot 360-degree clips that they could later upload to social media sites. Guests were asked to forego the traditional celebratory flowers in favour of donations to charities.
The 12,000 sqm Royal Paragon Hall complex features three main halls with state-of-the art acoustic and lighting technology, six breakout rooms and VIP facilities.