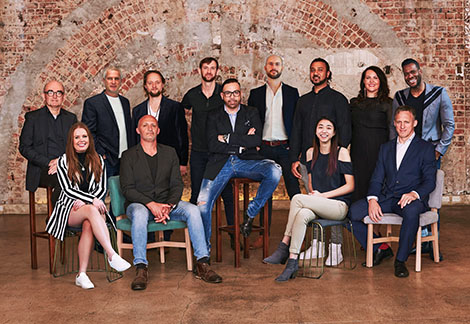 DIGITAL disruption may be spreading to "middle men" who have long played the role of entertainment booking agents if a new platform takes off.
Event planners attending AIME in Melbourne were given an insight into the new show in town by a former showbiz impresario who believes the controlling role of the third-party agent is on the way out.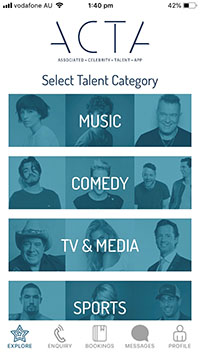 Harris Meitanis, who has more than 20 years' showbiz experience in roles ranging from lawyer and talent manager to record company owner, is now founder and CEO of The Event Ecosystem (TEE), which specialises in the entertainment side of the events industry.
Meitanis ran A.P.E Events and Entertainment from 1999 until he founded TEE with an advisory board dedicated to transforming and disrupting global event services.
Now, one of the two apps launched by TEE is a big hit, topping the charts with an innovation gong at the 2018 New South Wales Meeting and Events Australia Awards at Luna Park, Sydney, in February.
The Associated Celebrity Talent App (ACTA), which uses software to eliminate third-party complications when booking celebrity talent, from music and comedy to sport and film, won the award for its innovation as a solution-based invention.
ACTA was the first of TEE's two apps operating with the slogan "No middle man. No mess. No fuss", with the second, Global Event Talent (G.E.T), launched at AIME.
ACTA has already been used to book major Australia-based celebrity talent, including Paul McDermott, Megan Washington, Sophie Monk, Olympic champion swimmer Michael Klim and UFC Middleweight Champ Robert Whittaker.
G.E.T works in the same way as ACTA but is aimed at booking a mixed bag of event performers, from fire breathers  and contortionists to stilt walkers, bubble dancers, MCs and cover bands.
That's entertainment – using talent at events
Speaking at the awards ceremony, Meitanis said: "We built these platforms for you, the client, and such high industry recognition will allow us to keep building, keep challenging the status quo and keep attracting the highest quality talent to our platforms. It will also help support our expansion into international markets as an Australian innovation within a global industry."
ACTA and G.E.T are the first booking platforms to adopt frontline blockchain technology into national event industries, designed to ensure security and transparency. The Ecosystem has also patented a content management system of live notifications and secure storage of information.
The platforms are designed to eliminate booking difficulties, such as a change or miscommunication in talent details, or an adjustment to performance times when talent has not been contactable during an event.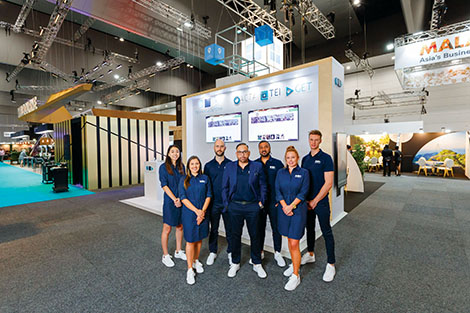 TEE's content management system centralises all booking documents (accessible via mobile app and desktop) and provides parties with two-second notifications anytime a document is updated or booking details are changed.
Using the app, a performance time can be pushed back knowing that the talent, the agent, and manager, will be in the loop instantly via email and push notification.
Meitanis says blockchain offers a secure, end-to-end logistics, communication and booking tool for event professionals. A definitive means of storing data in a transparent and unalterable way, with smart contracts made and exchanged online with more legal protection than similar deals made in person.
More: How INXS vocalist tuned into business events
The technology also provides a vault for event documentation and instantaneous notifications, all of which form the foundation of trust, the equivalent of a paper trail, without risk of secret handshakes or offline deals.
Speaking to MIX, Meitanis says TEE is "happy to shake up the status quo in our essential and beloved industries – for the sake of supporting the globe's immense talent pool and revamping the often convoluted process of producing incredible events".
"We have created ACTA and G.E.T out of passion, frustration and experience, having witnessed a world of unnecessary labour processes and a culture of unscrupulous behaviour in an industry so crucial to all event professionals.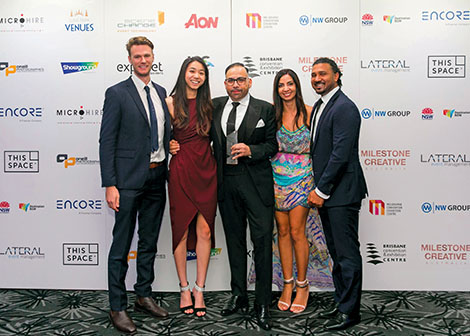 "Drawing on the brilliant recent technological advancements of others, we seek to promote transparency and frictionless communication with the promise of a better experience across the board."
Meitanis says there is always some "understandable confusion and apprehension around the introduction of technology", but believes it is time for change.
"The events and entertainment industries are full of passionate, energetic professionals who all want the same thing – to put on spectacular events – and who aren't afraid to take chances and be daring in order to achieve their goals.
"We wish for them to embrace the same ideology and to continue to do so requires a welcoming of processes that will lower friction and excessive labour that will ultimately progress total event production towards a new dawn."