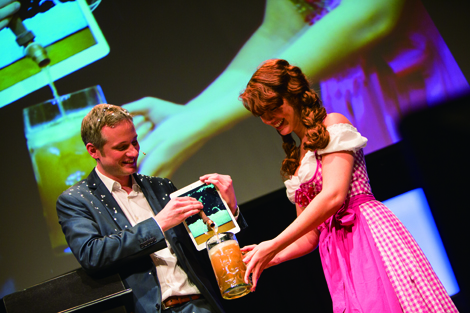 Amid those demanding seminars and endless meetings, witnessing a great show at an event can deliver a welcome break to a hectic schedule. Naturally, the location, venue and food all contribute too – but great entertainment can take your events to the next level.
While an impressive entertainment programme can create positive memories of an event, it can also swallow up a good chunk of the budget and present challenges ranging from star egos and contract bugbears to unpredictable audience reaction. So it's important to present something that's not just there to fill a gap but remains relevant to the event's objectives. Here's how planners, a venue operator and performer approach their tasks.
Before reaching for the stars…
Hong Kong's Maya Events organises everything from large conferences and corporate events to charity functions and product launches. It has brought some of the biggest names in rock and pop to the city over the past few years, including Blondie, INXS, The Temptations, Huey Lewis and the News, The Jacksons and Tears for Fears for the Foreign Correspondents' Club Charity Ball.
When hiring a well-known international act, it's important to be upfront about travelling arrangements, such as how many first-class plane tickets are required and how much luggage they will be bringing, says company founder Mireya Garcia. "Make sure that entertainers outline all their travel requirements so there are no last-minute, out-of- budget expenses."
Other considerations include handling requests for rare instruments that may not be readily available in the country where you are hosting the event. "Once we were asked for a special organ that wasn't available in Asia, and we needed it to source it from a collector," says Garcia.
Artists may also be backed by a brand, and their contracts can clash with the brands that you have as sponsors of your event. "Acts may additionally have certain requirements about the amount of press exposure they will receive from performing at your event," she notes.
Some of the biggest challenges of delivering an effective corporate entertainment programme include holding guests' attention throughout and presenting acts, or activities, that reflect the event's objectives. To combat these problems, Maya advises: "Don't bombard the crowd with random entertainment just for the sake of filling the schedule – get to know the delegates' demographics so you can deliver a programme with acts and shows that interest them."
Garcia observes that most clients prefer to book music acts that are confident in a variety of genres and able to play music that matches the event's theme. "Clients are also showing a preference for DJ acts that interact with other musical instruments like a DJ sax or trumpet duo, as well as acts that can blend with the event theme and create a story throughout the night."
The days of the passive audience may be numbered, too, as performances that actively involve guests – such as Simon Pierro's iPad magic show – is another big trend within corporate entertainment. "This creates an ever-evolving act where the guests actively contribute to the performance, and breaks down the barriers between the recipient and the receptors," says Garcia.
From moving bars to liquid floors and tables, Maya Events also offers props for rent, with the interactive kind being the most popular as they act as a conversation starter and photo opportunity for guests. Maya can additionally create one-off props relevant to the company or sponsors of an event. Projection mapping, interactive video content and LED walls are also becoming increasingly common at events, adds Garcia. "Thanks to the evolution of visual systems, we can now offer extra dimensions, shapes and depths, as well as great definition [to presentations]."
Planning ahead – the impresario
Great entertainment not only creates a feel-good factor about an event but can also help deliver its message. A sand painting activity, for example, can be employed to "outline" corporate milestones, says Sam Shei, director of Showbiz Creation. Counting HSBC and Deutschebank among its clients, this event management and production service puts on shows across Asia Pacific.
Music is still the most popular form of entertainment at corporate events, says Shei, who is noticing a demand for more traditional performances mixed with a fusion element, such as western music played on Chinese musical instruments.
As for audio-visual, lighting and special effects, Japan, Hong Kong and Singapore still put on the most advanced performances but Beijing and Shanghai are catching up, with the two cities taking it in turns to host the annual China Auto Show, one of the most prestigious events on the industry calendar.
One of the most difficult cases that Shei had to deal with was coordinating 10 global acts into a two-and-a-half-hour show, which required a plan of military-style precision to ensure things went off smoothly. "The event was staged in Hong Kong's ATV studio as we couldn't find a venue capable of building such a big stage or accommodating hundreds of guests for a fine dining experience. There was a lot of meetings and co-ordination needed as we had less than six months lead-time," he says.
Planning ahead is also essential to secure the right act for your event, says Shei, who says planners should exercise plenty of caution when dealing with big stars. "If you decide to go for a popular artist, they may break your contract if they receive a more prestigious or lucrative job. And don't hire different agents to approach the same artist, otherwise
they will know how keen you are and will ask for more money."
Arenas of opportunity – the venue operator
Global entertainment brand AEG manages a roster of artistes and the venues they often perform in. In China, the portfolio includes Mercedes-Benz Arena in Shanghai, Master Card Center in Beijing and Zhongsheng Center in Dalian. It has now managed to successfully strike a balance between hosting corporate events on weekdays, while traditional arena events usually occur on weekends.
AEG China's vice president for operations, Eric Cuthbertson, says working with event planners to host shows in its arenas is an arm of the business that's growing fast. Going down the arena route is a popular option for large groups, as Beijing's Master Card Center, for example, can host 18,000 guests.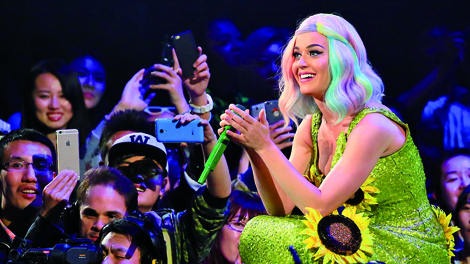 Hong Kong, Taiwanese, and Korean music acts are proving extremely popular with corporate Chinese audiences at present, says Cuthbertson, who adds that more China events planners are incorporating live entertainment into everything from company functions to product launches.
From AEG's point of view, one of the biggest difficulties in delivering an entertainment programme to corporate groups is that they are unique functions and may require some practical adjustments. It has found that it needs to allow additional time for delegates to come in and out of venues when compared to traditional arena shows, for example.
There is also scope for planners to choose arena venues, but to use other space besides the behemoth performance areas.
"We hope that corporate event planners will consider using non-traditional event spaces such as club lounges, grand lobbies, practice courts, plaza areas, and so on in the future, and this remains an ongoing effort," adds Cuthbertson.
Truly magical – the performer- 
Magic shows may sound tacky, but Simon Pierro's iPad magic show – which features hard-to-believe illusions delivered in the German magician's witty, engaging style – is sure to win over the most demanding of delegates. "Magic has the ability of making complicated business concepts easy to understand. I like to customise my digital magic so that it deals specifically with the company's products, making my message even more memorable for the audience," he says.
Having appeared on the Ellen DeGeneres show and clocked up more than 80 million online video views, Pierro is proof that digital magic is a hot trend – and his calendar is filling up fast. "We have a few openings six months from now, but my schedule gets quite congested on dates within three months."
Pierro believes that as digital magic is still a relatively unknown phenomenon, it is able to capture the attention of an audience. "People can relate to an object with which they are familiar, and digital tablets have become ubiquitous. I've noticed that magic is a universal language, and am always delighted to see that people in Asia like to see a mug of beer being poured out of a digital tablet just as much as they do in Germany, the beer capital of the world."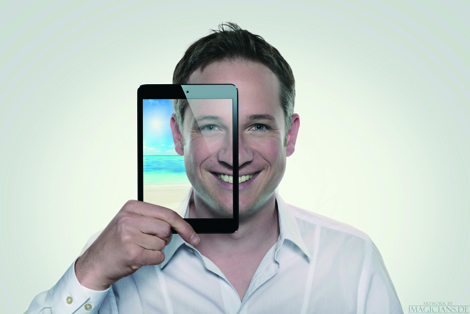 Asia-Pacific companies who approach Pierro are looking for customised performances geared towards their brand while also demanding highly entertaining shows somehow linked to their products and services. "Digital magic works well in this context because it can be used in so many ways. It's ideal for showcasing products and services, as they can actually become part of the show," says Pierro.
While most magicians must grapple with the logistical issues of travelling with tons of props, Pierro only has his tablet, so he can get in and out fast. "A tablet packs small, but plays big – it's capable of hundreds of magic tricks."
Like any good magician, Pierro is constantly developing new tricks.
"I'm looking into new technology such as 3D printing, augmented reality, projection mapping and holograms [for my act]." The illusionist adds that he will be making a big push into the speaker market over 2016, where he is lined up to deliver keynote addresses punctuated by digital magic.