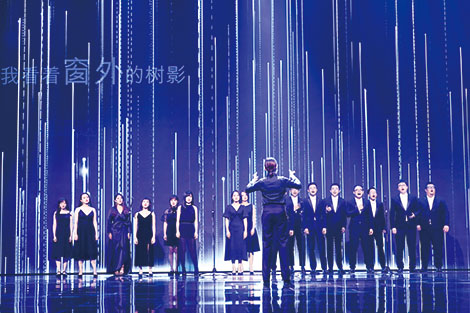 WINNING PITCH
FOR the China launch of the new-generation ES model, Lexus needed an event that would both impress the market with the car's luxury and performance and support the brand's overall spirit of striving for excellence.
Lexus commissioned Pico to manage the critical launch. Development proceeded from the Lexus concept of "convergence" and the "Art of Takumi" spirit infused in the design of its cars.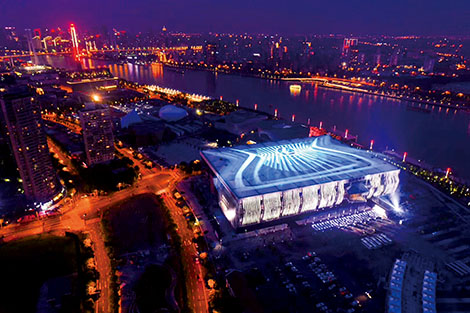 HIGHLIGHTS
Held at the CSSC Pavilion at Shanghai's World Expo Park, the event welcomed guests with a showcase of all six generations of ES, underlining the continuity of the ES concept.
Inside the venue, visitors embarked on a journey through a series of immersive environments, experiencing one facet of "the art of convergence" after another.
First, the YET Gallery featured video content and a "Five Senses" experience using light mapping to create evocative visual effects. In the YET Interaction zone, visitors interacted with the same tech to gain a deeper understanding of the brand.
Next was a curved promenade with a "Telepathy Through Time" theme. Here, photos of sculptures by Bernini and the ES were displayed side-by-side, highlighting the similarities of their muscular forms.
Further along, a "cloud" of artworks and an elegant tea area helped guests reflect on the space and cosiness of the ES interior.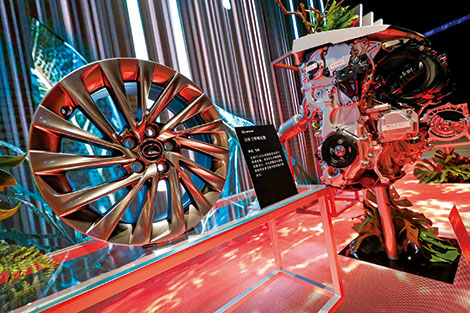 More works signifying the "Art of Takumi" marked the path to the main venue area. Guests could examine a stunning piece by landscape designer Wang Qian, inspired by the jade and crystal colours and the specially designed interior surfaces of the ES. Nearby was a display about the car's unusual performance and technology with a collection of systems and components.
The product launch officially kicked off a subsequent programme featuring a series of three musical plays that connected its varied elements and lent emotional resonance to Lexus brand values. Performed by the Shanghai Rainbow Chamber Singers, accompanied with a live band and dancers, each piece explored life in its different stages.
UPSHOT
Signalling the event finale, a massive screen slowly opened on the main stage to reveal an "Amazing Lounge". There, guests could relax with a refreshing drink and more live music as they appreciated a wall of Lexus-crossover cartoons by a contemporary comic artist.