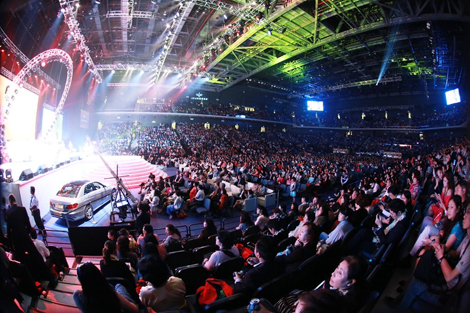 LAUNCHING new products is the lifeblood of many companies, and taking a new product to market is an exciting time for both the biggest brands and smallest start-ups.
With only one shot at getting it right, product launches are also high-pressure events.
They need to capture the imagination of the target audience in order to leave a lasting impression, create or reinforce awareness and ensure key publicity for the product and the brand.
At MCI and Dorier, we know that audiences are more likely to remember emotionally-charged events and we design each of our clients' product launches with this in mind.
Here are three tips on how to use technology to ensure that your audience connects emotionally with your brand during your next product launch:
Virtual Hosts: The New Age of Hospitality
Holography offers a huge range of opportunities for events and product launches. Not only will this technology make an immediate statement to your audience that they are entering an innovative and engaging space, it will also pique their curiosity and help them connect with your brand vision and product story in an engaging way.
Working through a projection of recorded footage, your holographic host will capture your audience's attention better than a traditional display and will give a new dimension to education while providing all the key information about your company and product.
The Next Level in Entertainment
A curtain raiser to unveil your product: what better way to evoke emotions than creating a magical theatrical production?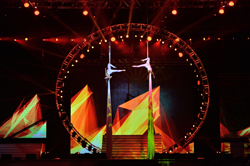 Combining technology and art to create an impactful show is a powerful way to capture your audiences' hearts and minds. Music, lighting, visual performance and 3D mapping technologies can together create a memorable experience that audiences will remember long after the final curtain comes down.
What's more, the only limit to theatrical production is the imagination. And the good news is that ours is limitless! Any story can be told and any idea can become a reality. Innovative lighting techniques, cutting-edge motion and touch-sensitive technology, drones… you name it, we'll use the latest technologies to bring your vision to life.
Social Media Walls
Effectively integrating social media into your event and building an engaged online community through a simple #hashtag will generate additional exposure for your event and is a cost-effective way of engaging your audience before, during and after your event.
Particularly adapted for product launches, social media enhances the audience experience and stimulates them to join the conversation.
Live walls onsite, in particular Tweet and Instagram walls, offer endless opportunities to connect with your audience, encourage feedback and extend the life of your launch. And to add an extra spark of excitement, you can give online viewers the chance to view the product unveil live through a content capture and dissemination service.
Marina Saya is Marketing and Sales Support for Dorier, a creative production subsidiary of MCI.
This is a version of an article published on the MCI blog.