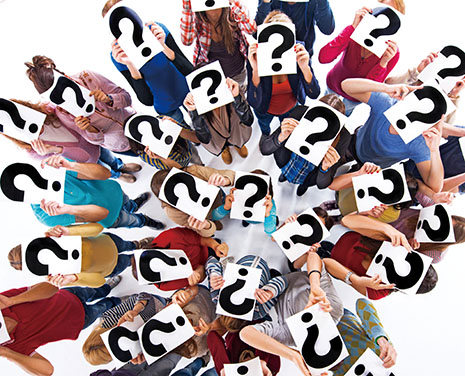 THERE are personal friends and the kind you have on Facebook. There is face-to-face networking and hooking up on the web. People increasingly have online and offline personalities. The difference between all these is in the digital divide, that virtual hyperspace where the constructs of technology often part company with those in the real world.
International keynote speaker Marcus Sheridan firms up the practical relevance of this for the meetings and events industry on his blog, The Sales Lion. "Frankly, many of the agencies I've seen achieve the most success are the ones that are active in the community, busy speaking to professional organisations, and unafraid to make a first contact with a handshake versus an email or a blog post."
Yet Sheridan is firmly in favour of combining both approaches. "I'm not here to say that networking will ever be what it once was, but rather, I see the future of great networking the perfect mix of face-to-face and digital, where each makes the other stronger, and none are dismissed as irrelevant and outdated."
And that's a point that Nicola Oldfield, group managing director of communications agency GHC Asia, agrees with.
"I think networking is about balance," she says. "There are many avenues to network effectively and, depending on where and who you want to network with, then using both face-to-face at trade shows and online should be done in tandem."
Oldfield says making an online approach to someone before an event can make a face-to-face meeting much easier.
"Trade shows are notoriously busy, and booked meetings can get moved, so having an online contact too means it's easier to reschedule, or contact after the show for follow-up opportunities," she says. "This is an important part as usually you leave a tradeshow with a stack of new business cards, but the personal follow-up afterwards is just as important to keep building the relationship."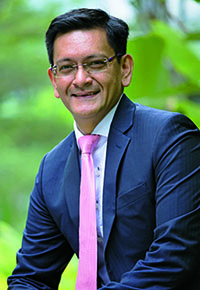 Aloysius Arlando (left), CEO of SingEx Holdings, says that "while technology is pervasive", it is a "complementary comp-onent" of business meetings, facilitating engagements and effective networking.
"The growth of business events we see over the past years reinforces the point that the online platform must co-exist in a well-curated manner with the face-to-face one," says Arlando, who is also president of AIPC – a convention centre leadership association – and president-elect of Saceos, the Singapore business events industry association
Arlando points to the growing trend of "festivalisation" of events – the creation of multi-sensorial experiences that go beyond traditional business event formats, emphasising "high-experiential factors for effective engagement".
"We use face-to-face meetings, such as trade events, for that handshake towards interactions, ideas-generation, solution-making and problem-solving among players from differing industries or different parts of an industry value chain," he says. "Very often, we glean great insights, not through passive content push or show-floor transactions, but through exchanges in experiential settings that can bring about serendipitous moments."
The festivalisation of events – read more from Aloysius Arlando
These are similar to the kind of "moments" that Tina Altieri (below), MC, facilitator and professional speaker with Media Australasia Xchange, thinks often lead to the best kinds of network exchange.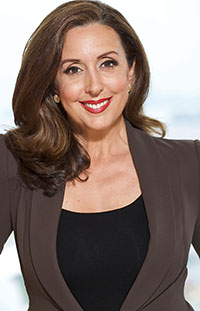 "As a communication trainer and MC at events, the best types of networking I've seen, happen not just in the networking sessions, but in what I call the incidental spaces. These can be waiting for sessions to begin, catching the lift or at lunch.
"Event planners have helped make network magic by doing away with sit-down meals, and instead offer small-plate buffets to keep people moving around. Even having a limited number of chairs is a good idea as it encourages people to mingle."
Altieri also emphasises the need for "experiential factors".
"The challenge for planners is to find new ways to engage people's imaginations in networking sessions, not just their intellect. Fortunately, today there are many innovative organisers demonstrating creative ways to connect attendees," she says.
Tips for successful face-to-face – read more from Tina Altieri
Roy Sheppard (below), a conference and international congress facilitator and workshop speaker and trainer, says effective networking "always starts with face-to-face".
"The more face-to-face opportunities the better. It's difficult to make a human connection just using online technologies."
However, he adds that technology can play an important role. "Various event technologies are brilliant at putting the right types of people together face-to-face. For example, I have used a technology called Network Tables, which is widely used at event dinners, letting users connect with those they share a table with, and with who is on other tables."
Sheppard says that trust is earned by how you network, rather than with whom you connect.
"In my opinion, it's not just about who you meet. It's more about what those connections say about you to people in their networks, based on the impression you make on those you meet. It's about building your personal and professional reputation one person at a time. It's about being a valuable resource. You don't do that by trying to sell to someone you meet at a drinks reception.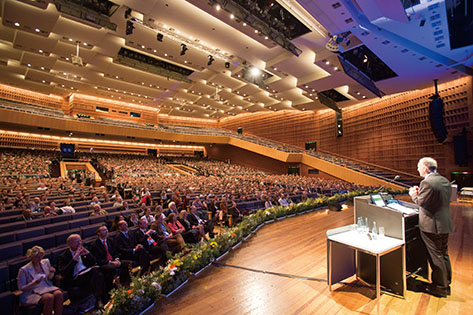 "It's not about using techniques for your advantage. The best networkers are constantly on the lookout for opportunities for the highest-calibre people in their networks, and have built a reputation for being givers, not takers. That said, ahead of attending a networking event, find out who else is going to be there, decide who you'd like to meet, know why it's in their interest to know you, and ask the organisers to introduce you."
Sheppard says networking is one of the, if not the, most important aspects of any event. "Unfortunately, too few attendees feel comfortable meeting new people and organisers rarely take a proactive approach to bringing people together. In far too many cases, they just announce a networking event, and leave it entirely up to the delegates to get on with it."
Jay Martens (left), event director with Australia's Talk2Media, which will be managing AIME 2019, describes networking as "probably the fundamental driving force" of events.
"An event is an environment that facilitates networking. One can't go without the other. What is an appointment? Is that not networking? It is just a more defined moment on the event floor. If you can create serendipitous moments through networking, you have the power to influence the outcome of the event for the people in the room."
For Martens, the devil is in the detail where successful networking events are concerned.
"The type of people who are at an event is so important," he says. "Are they at the same professional level? Do they have shared objectives? To network effectively, exchange ideas, build potential business, there has to be a willingness and a mutual respect, a genuine curiosity about whom you are meeting with.
"The environment is key… the physical space, dimensions, ambience, style. There are many variables that need to be managed to enhance networking. Is it too loud? Too busy? Not busy enough? Not enough catering? Is it too cold? Too hot? Are there too many drinks? All these elements have to be brought into balance."
His view is that, while face-to-face meetings are the lifeblood of networking, technology can help increase that circulation.
"The need for face-to-face networking is there, massively. If it wasn't, you wouldn't have seen the rise of events like Comic-Con. This event was born out of an online community that decided to meet face-to-face to create more immersive and meaningful exchanges.
"Technology is linking people in many different ways, and the possibilities of face-to-face interaction have changed. So many apps now allow video conferencing [Skype, WhatsApp, FaceTime, WeChat], which are face-to-face forms of communication. People want to have face-to-face interaction, otherwise we would still just make phone calls," Martens says.
"Technology has allowed the broadening of conversation. An event has a limitation in terms of the number of people who can attend (space or availability), and so technology helps reach a wider community, sharing the messages, benefits and experiences of the event."