A DRIVE-IN cinema at a major conference and exhibition centre is being planned to put the venue in gear for a business events recovery and use space left idle due to the Covid downturn.
Melbourne Convention and Exhibition Centre (MCEC)'s drive-in, indoor cinema concept will see the venue's enormous exhibition bays adapted to provide weatherproof conditions for family entertainment during day and night.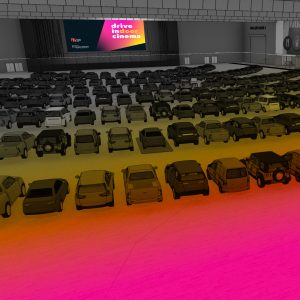 MCEC is working on the idea with Village Cinemas as part of the venue's "business relaunch" initiative to explore new business models, products and revenue streams.
"Like many in the events sector, we have found ourselves not being able to perform our core business for much of this year, and the immediate loss of revenue has proved challenging," Peter King, chief executive of MCEC, said.
"That's why we're exploring new ideas and ways of working, to secure MCEC's future and to ensure the business can continue to be a driver in the state's economic recovery."
King said MCEC was a "heavy hitter" in the state of Victoria's economy with an economic impact of more than A$1 billion in the 2019 financial year.
Village Cinemas CEO, Kirk Edwards, said: "Cinemas and live events really suffered this year, and I can't think of a better way to support our industry than to partner to create something truly special for all families and friends to enjoy.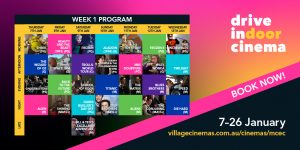 "We're really looking forward to bringing this experience to life and providing a wonderful escape through film," Edwards said.
Exhibition bays at the Drive In(Door) Cinema will provide space for 174 cars with the cinema operating under MCEC's VenueSafe plan covering social distancing, along with health and safety measures.
The Drive In(Door) Cinema follows MCEC's investment in a new Virtual Events Solution and live-streaming studios, as well as hosting an idea-generation hackathon event called Unconventional Ideas.
The inaugural Unconventional Ideas, slated to be a regular fixture on MCEC's calendar, brought together more than a hundred thought-leaders, in-house experts, customers and stakeholders to workshop and pitch business ideas for the venue to explore.