GRAND PRIX Season Singapore has curated a host of festival-type events built around the city's night-time Formula 1 race.
The events include precinct parties art four locations and race-themed experiences across the city as Grand Prix Season Singapore (GPSS), from September 8-17, complements the Formula 1 Singapore Airlines Singapore Grand Prix 2023.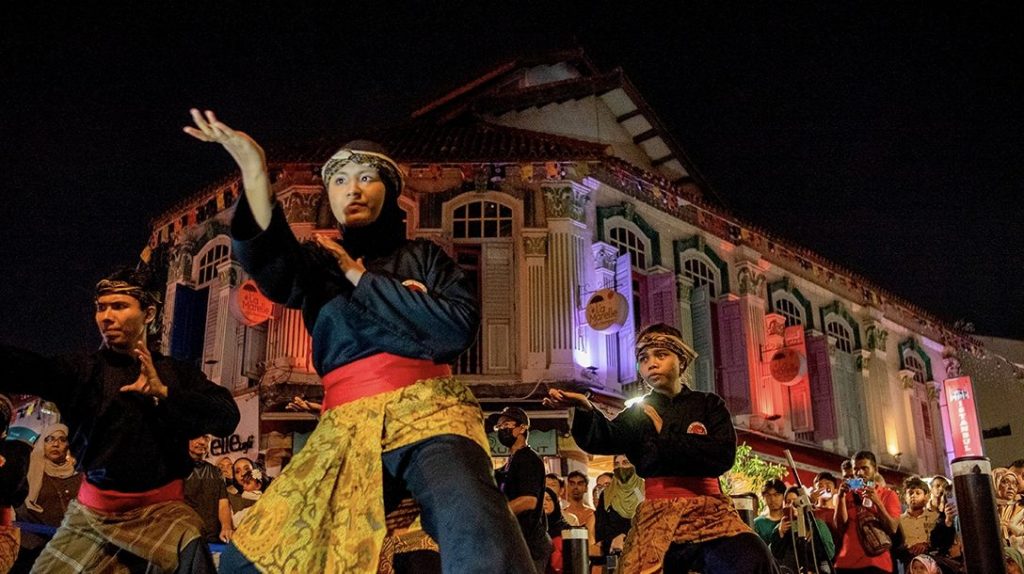 "The Grand Prix Season Singapore is back for its 14th edition, revving up more excitement and festivities across Singapore for an action-packed 10-day period," said Ong Ling Lee, executive director, sports and wellness, Singapore Tourism Board.
"The curated line-up of offerings across multiple facets such as dining, entertainment and retail showcase the best of Singapore's lifestyle experiences, which both locals and visitors can enjoy," Ong said.
Themed "Circuit of Festivity", this year's precinct parties take place at Orchard Road, Clarke Quay, Kampong Gelam and Sentosa – each with its own distinctive and extensive programming, allowing visitors to spend more time exploring each location's offering.
Presented by local artist Brandon Tay, Revolutions: The GPSS Immersive Experience – a high-tech light and sound show which tells the GPSS story in tribute to the people, achievements, and aspirations of our vibrant city – anchors the GPSS experience at Orchard Road.
Clarke Quay hosts day-to-night entertainment from the retail pop-up stalls at CQ Street Market to GPSS Fitness Fest  feat. Les Mills, a one-of-a-kind training experience for fitness fans combined with music, lights and the latest fitness innovations.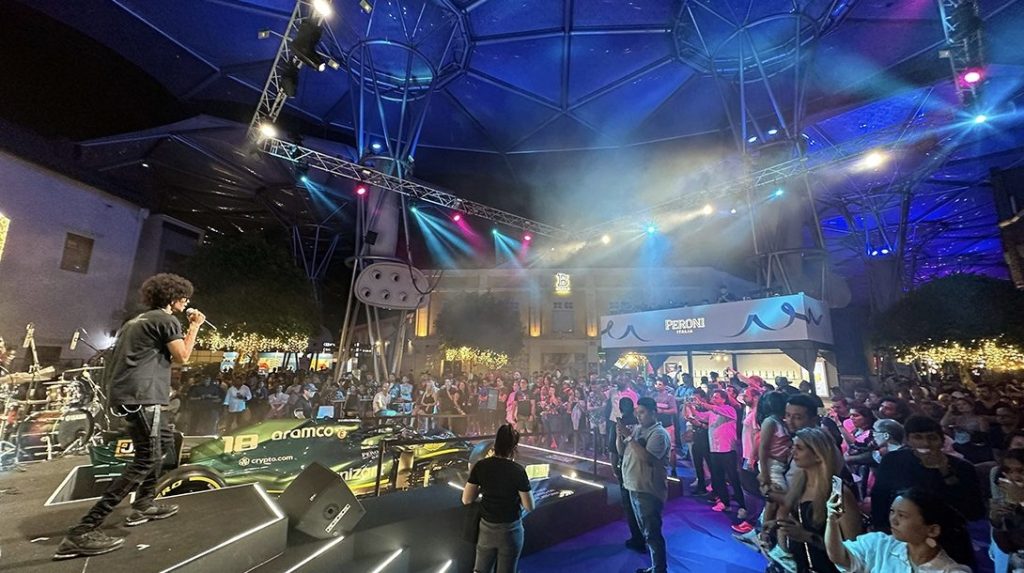 Motorsports enthusiasts and racing gamers can compete in the Teleios Race Sims Grand Slam, an e-motorsport league, for the GPSS Sims Championship title. At OutDrive GP, fans stand a chance to meet Formula 1 and Formula 2 racing drivers including Nico Hülkenberg, and watch them race against top local sim racing drivers. Music fans can look forward to Music Matters Live, which will feature Nathan Hartono, Benjamin Kheng, Sezairi, and some 30 acts from 12 countries.
Tradition meets modernity at Kampong Gelam with Culturally Singapore featuring multi-cultural performances. The GPSS Food Park offers local and international cuisine.
Singaporean artist Wilfred Cheah shares his creations through Singapore Stories: Miniatures of the Past with miniature recreations of local scenes and places from the past, while Haji Lane Blockbuster offers two music zones.
More… F1 Singapore in race to sustainability
After its debut in the GPSS precinct parties last year, Sentosa island is back offering experiences targeted at families and beach-lovers. Stretching across Siloso Beach, the Siloso Beachwalk Bazaar promises a dining and shopping extravaganza, alongside roving acts and other entertaining pitstops.
Timeless Rides: An Era of Vintage & Classic Cars is a display of rare cars specially put together for GPSS. Visitors can also catch the timeless rides in motion as they go on a parade around Sentosa on September 9.
More GPSS 2023 highlights include:
A Project of Art in the Night Race
Organised by the Dino Zoli Foundation, this recycled art exhibition invited art institutions and artists to transform floodlights that once illuminated the Formula 1 Singapore Grand Prix street circuit. Having been replaced by more environmentally-friendly LED track lights, these floodlights are given a new lease of life as they are transformed into captivating pieces displayed at The Arts House.
Amber Lounge
The most exclusive and glamorous post-race weekend afterparty returns to Singapore this season, where guests can expect live performances by international music artists. Partygoers will have a chance to meet F1 drivers and celebrity guests.
Licence to Feast
Foodies can expect diverse cuisine with an extensive brunch and all-day race-themed specials from eight unique establishments across 1-Group – 1-Altitude Coast, 1-Arden, 1-Atico, Monti, The Alkaff Mansion, The Garage, The Riverhouse, and The Summerhouse.
Merli-Go-Round: Singapore Grand Prix 2023
Through this virtual event via the VisitSingapore mobile app, visitors can go on a tour of Singapore's precincts. There is also a physical event and interactive activities at the Singapore Visitor Centres (SVCs), where visitors can test their reflexes with racing simulators and learn more about the cars that make grand prix racing possible.