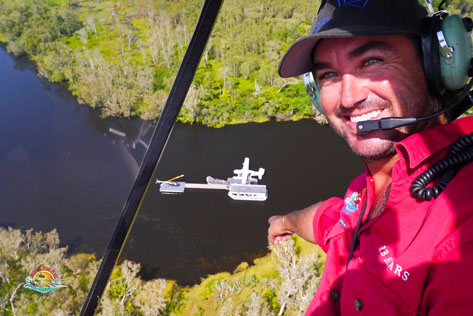 Commerce through conservation is becoming essential in helping remote communities and creating more options for business event groups.
A main source of income in Australia's Northern Territory is the crocodile – or more precisely, crocodile farming. The skins find their way to big fashion houses like Hermes and Louis Vuitton, both of which own six of the 10 crocodile farms in Australia, according to the Financial Times.
Once an endangered species due to large-scale hunting, property owners and communities are being encouraged to report stray crocodiles, which are caught by professional "croc' wranglers".
The same wranglers locate crocodile nests and have the perilous task of retrieving eggs, which are sold to croc farms. Global fashion brands source the skins for tanning in what has become a trade worth US$1 billion.
NT Convention Bureau unveils new financial support for events
The business and its offshoots ensure wildlife conservation while at the same time putting communities at ease from the dangers of stray crocodiles.
This is what visitors to the Northern Territory are learning – safely – thanks to enterprises such as Outback Floatplane Adventures, di Croco and Crocosaurus Cove. Luxury boutique di Croco is one of the outlets in the state capital Darwin, which supplies croc-skin products, while Crocosaurus Cove offers a chance to see and learn more about crocodiles up close.
Matt Wright (main picture), the owner and operator of the Northern Territory's Outback Floatplane Adventures, which is run from Darwin, was recently made an official "Friend of Australia" by Tourism Australia.
A group of Chinese corporate event planners enjoyed the floatplane adventures experience (above) as 
part of a three-day fam tour of the top end of the Northern Territory, a joint undertaking between Business Events Australia and the Northern Territory Convention Bureau.
Wright, whose crocodile hunting has made him a TV personality with a series on Discovery Channel, was a guest on the Northern Territory's stand at AIME 2017 in Melbourne.
More: 6 of the Best Australian breakfast ideas
He has also launched an eco-friendly glamping venture called Wetland Safari Camp (below), located in the floodplains of the Finniss River region, an hour southwest of Darwin.
The new venture consists of ten deluxe Lotus Belle tents set on wooden decks and complete with double bed, outdoor shower and solar power.
The accommodation option has been combined with the Outback Floatplane Adventures to provide unique incentive activities.