BHUTAN, China's Pearl River Delta, Sumba in Indonesia, Gangneung in South Korea and Phu Quoc in Vietnam, are all on a list of emerging global meetings and incentive destinations drawn up by leading DMC Pacific World as it predicts 2019 travel trends.
The Asian destinations join Namibia in Africa, Bordeaux in France, Bodrum in Turkey, and Apulia in Italy, as places that "combine the allure of a new and exciting destination with the capacity to provide guests with an exceptional, curated MICE experience".
The DMC shared its predictions at IMEX America last October. And the forecast comes as DMCs worldwide face a new set of challenges linked to security, sustainability and the impact that groups have on a community.
"We're closely following government investments in infrastructure and development in order to provide our industry partners with the insights and updates necessary to anticipate which emerging locations will be ready for business events and global incentive travel in the next five to 10 years," Selina Sinclair, global managing director of Pacific World, told a meeting at IMEX.
TRENDING
Patricia Silvio, Pacific World's global marketing manager, told MIX that although Barcelona, Madrid and Mallorca were last year's most popular destinations worldwide, "China and Hong Kong were the top trending destinations that had the highest number of requests for proposals and operated events".
"Moving into 2019, Spain, China and Hong Kong will continue to be trending destinations for meetings and incentive planners," she says.
Global DMC partners, which covers 500 international destinations, has a different take on 2019 meeting and incentive destinations on its hot list, with Thailand the only Asian country to make its top ten, although Global DMC president Catherine Chaulet says Singapore and Hong Kong are included in its "secondary destinations that didn't make our list, but that fall within the top 10 per cent".
Global DMC's 2019 list is: Costa Rica, Bahamas, Malta, Puerto Rico, Morocco, Croatia, St Lucia, Prague, South Africa, and Thailand.
"Flight lift patterns, cost-effective local options, and a wide range of unique activities are just a few of the reasons why these destinations are already showing popularity for 2019," Chaulet says.
TRENDY & SAFE
Per Ankaer, sales director with Ovation Denmark, says destinations already trending for inbound visitors to Europe in 2019 include the Scandinavian countries, Iceland, the Czech republic and Greece. "They are trendy, safe, environmentally friendly and offer great nature experiences."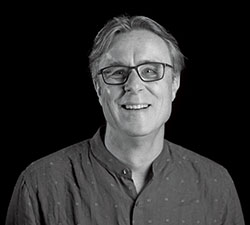 Focusing on Asia, Willem Niemeijer (left), CEO and founder of Khiri Travel, sees Sri Lanka and Laos as trending destinations, and "would like event organisers to reinstate Myanmar back into the events mix in 2019" following last year's political controversies.
"In the dry zone of central Myanmar, Khiri takes small groups to visit the breeding centre for the endangered Burmese Star Tortoise and then walk with the rangers though the national park to spot the tortoise in the wild," he says. "We often combine it with trips to villages where Khiri's guests support the building of local water wells.
"Hands-on participation in activities, in particular when this results in learning something new, is now popular. Like learning how to fish like a local, or how to cook a tasty dinner in the jungle on an open fire using bamboo instead of pots and pans," he says.
"The Mon cultural island of Koh Kret in the Chao Phraya River near Bangkok is one of our popular half-day group trips from the Thai capital. With the boat ride there, it's a magnificent antidote to any stuffy corporate meeting downtown. Cycling tours remain popular, as are the explorations of Ho Chi Minh City on the back of a motorbike – essentially giving every participant their own personal guide."
CAMBODIA EMERGING
Niemeijer sees 2019 building on last year's success as long as there is stability in the region.
"2018 was a successful year with strong demand for our affiliated sustainable tourism products: Cardamom Tented Camp in Cambodia, and Anurak Community Lodge in southern Thailand. The global economic developments and trade tensions give some pause, but we believe 2019 will be as good – if there is continued political and currency stability across
the region."
Jane Goh (right), director of recently launched Xperience Singapore, says Japan, South Korea, Taiwan, Hong Kong, Australia, and Thailand, feature highly on Singaporeans' business meeting and incentive travel lists.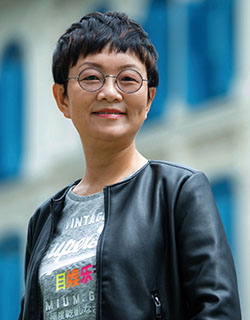 Goh also sees incoming business booming. "2019 will be a promising year for us, with increasing interest in incentive travel to Asia … with the US-China trade and diplomatic issues, Singapore and other parts of Southeast Asia become the "go to" options for many US-based or driver corporates."
Goh says that in addition to Singapore's "reputation as a metropolitan city with a rich and diverse culture and awesome food to match", eco-tourism is gaining in popularity.
"Singapore has the potential to feature tours in the area of eco-tourism which is gaining in popularity, especially among certain segments of the market. This could be repeat visitors, who yearn for something off the beaten path, and visitors who are more attuned and aware of global warming, etc."
Goh says specialised tours to "environmental hotspots", such as Pulau Semakau, to see how Singapore deals with its incinerated trash, to waste disposal and water recycling plants, and to Singapore's countryside, can show how it is developing its agricultural industry "to be more productive, economical and eco-friendly".
GASTRONOMIC STORYTELLING
Pacific World's Patricia Silvio (below) agrees that CSR and immersive, positive impact experiences loom large on DMCs' agendas.
"We have seen an increase in demand for experiences that connect the attendees with the realities of the local communities that make them participate in some way to the sustainable development of the community," she says.
Silvio says "gastronomic storytelling", with delegates discovering food as part of the culture of a destination, is proving popular, as are CSR and sustainability programmes.
"In Amsterdam, Pacific World has partnered with a boating company with a vision to make the world's waters plastic free," she says. "Guests enjoy an unconventional canal tour, where they sail on boats made from completely recycled plastic and remove plastic from the water. A prize is won by the attendee who 'catches' the strangest thing."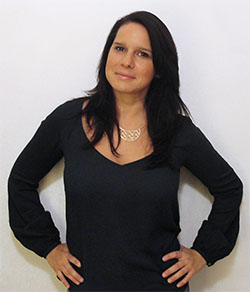 CHALLENGES
But if predictions are, for the most part, positive for 2019 business-wise, destinations are facing serious security and environmental challenges, with risk management and over-tourism high on the watch list.
"Risk management has been on the issues list, therefore having an emergency plan and working with suppliers who have risk management and emergency procedures in place is key nowadays," Silvio says.
Security concerns were stressed in January by Society for Incentive Excellence (SITE) president Philip Eidsvold, when he told the organisation's global conference in Bangkok that although incentive travel was the fastest growing segment of the MICE industry, it was facing a "new reality" of geopolitical tensions, extreme weather and terrorism.
OVER-TOURISM
The impact of over-tourism on the natural environment is also a major issue.
Xperience Singapore's Jane Goh cites the island city-state's popularity as an example. "Overcrowding is potentially a challenge that we face in Singapore," she says.
"We now have on average, 1.5 million tourists a month, and that, added to a resident population of 5.6 million on 720 square kilometres of land, makes for a very crowded experience."
Silvio says that by identifying emerging destinations and destinations to look out for, Pacific World aims to help event planners discover "lesser-travelled destinations that offer one-of-a-kind experiences for attendees while taking the attention off some over-populated destinations". That's where Bhutan et al come in.
Khiri Travel's Willem Niemeijer agrees and says the environmental and over-tourism issues can be turned
to advantage.
"There are always challenges. That's why DMCs exist. Issues can be turned into positives. We now arrange plastic-free meetings, events with local artisans and educational institutions. We often take groups to secondary and tertiary destinations to disperse tourism dollars upcountry and ease over-tourism and traffic congestion in hub cities.
"Facilitating tree planting as a half-day immersive activity is also something we do often in many of our destinations. It can be coupled to carbon offset the entire trip as well."
WELLNESS: IT'S THE NEW GOLF
When it comes to incentive trips and social events during conferences, wellness is the new golf, according to a recent study.
The findings were released at IMEX America from the Incentive Research Foundation, Society for Incentive Travel Excellence, and Financial and Insurance Conference Professionals.
Carried out in association with J.D. Power, the study involved more than 1,000 respondents from 80 countries. While incentive travel is on the rise, growth is being tempered by increasing costs.
Wellness, including yoga, is top of the list of preferred activities for planners, the study found, with interest in CSR programmes slipping into second place.
North America, the Caribbean and Western Europe remain the most popular destinations for incentive travel, with destination appeal the main reason for selecting one place over another, followed by safety and value for money.
With cost and appeal major factors when designing incentives, the blog of Australian DMC 33degrees highlights the Top 5 incentive travel trends for 2019.
With wellness again making the cut, and safety and security high on the list, the other tips are:
• Unique experiences matter;
• Tech and social media will be central, not peripheral, and,
• Sustainable travel will be in strong demand, with preferences for destinations, accommodation, dining and activities that are environmentally sustainable.