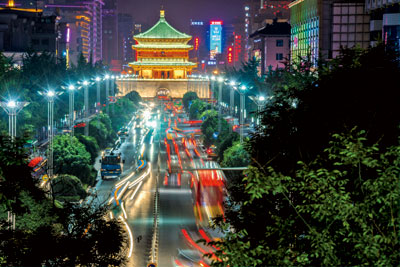 Xian is one of the world's most treasured ancient cities. With more than 3,000 years of recorded history, it was one of the birthplaces of Chinese civilization, and the country's capital through 13 dynasties. Remnants of the old world can be found everywhere, from the site of the tombs of emperors to historical relics and Islamic artefacts that can be traced back to the heyday of the Silk Road.
With convenient air and rail connections to the rest of China and beyond, and plenty of new five-star hotels and meetings facilities to choose from, Xian is an ideal destination for business events and incentive groups looking for a quintessential Chinese experience.
What to do
Xian arrived on modern tourist maps in 1974 when local farmers uncovered the Terracotta Army, and today it continues to attract hordes of domestic and international tourists. The army of clay sculptures dates back to the 3rd century BC and was created to protect the first emperor of China, Qin Shi Huang, in his afterlife. There are three main pits, approximately seven metres deep, with the first being the most impressive and in the best condition thanks to years of painstaking reconstruction. It is 230 metres long and 62 metres wide, and contains the main army of more than 6,000 life-size figures, each with unique facial features. The second pit houses the cavalry and infantry units as well as war chariots, and the third is thought to be the command post complete with high-ranking officers distinguishable by their uniforms, broad shoulders and round bellies. The museum is located in Lintong, approximately 45 minutes by car from the city centre. The entrance fee is RMB150 (US$24) per person during the peak travel season from March to November. There is a free shuttle bus to the site of the emperor's tomb, located a short drive away.
Nearby is an open-air theatre at Huaqing Hotsprings. During the summer season The Song of Everlasting Sorrow is performed here, and is well worth a visit. A dramatic adaptation of Chinese poet Bai Juyi's masterpiece of the same name, the story recounts the love of a Tang Dynasty emperor and his beautiful concubine, Yang Guifei. A 300-strong cast performs on a partially submerged stage dressed in lavish costumes. They retell how the emperor's love distracted him from his duties, leading to disastrous consequences. The hour-long show begins at 8.30pm. The theatre can seat around 1,000 people. Ticket prices start at RMB218 (US$35).
Xian is one of the few cities in China where the ancient city walls are still standing. Built with layers of dirt, lime and glutinous rice extract during the Ming Dynasty as a military defense system, the 12-metre high walls and 98 ramparts form a 14km rectangular perimeter around the city centre. Bicycles can be rented for a nominal fee from the South Gate, and guided walking tours can also be arranged.
The city's vibrant Muslim Quarter is another destination for visiting meetings delegates. A tour of the quarter, which is located within the perimeter of the ancient walls near the iconic Yuan Dynasty Drum Tower, is best done in small walking groups with a local guide. Alleyways are lined with street vendors selling knickknacks and regional snacks such as cold wheat noodles with sesame sauce and persimmon pancakes. China's oldest and largest mosque, founded in 742 AD, is also located here. It is the result of Islam being introduced into northwest China by Arab merchants and travellers from Persia and Afghanistan during the mid-7th century, and blends traditional Muslim and Chinese architectural styles.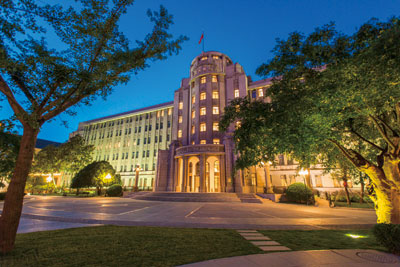 Where to stay
Continue your historical adventure and stay at the Sofitel Legend People's Grand Hotel Xian on Renmin Square, an extensive transformation of the iconic The People's Grand Hotel. The austere property played a special role in the city's history. It was built in 1953, shortly after the Cultural Revolution, as a state guesthouse for foreign dignitaries and visiting Chinese leaders. The hotel's guestbook includes captains of industry, political heavyweights and heads of state such as the late Premier Zhou Enlai, French President Francois Mitterrand and US diplomat Henry Kissinger.
Parent company Accor's renovation of the historic building took 28 months to complete. The palatial interior features 71 spacious guestrooms and suites, a 15 metre
swimming pool and fitness centre, and a basement spa with two treatment rooms. There is an Italian restaurant on the ground floor, a lobby lounge, and a 36-seat top-floor
bar restricted to in-house guests and club members only. As a boutique luxury heritage hotel with a personalised butler service, it is perfect for accommodating top performers and members of the board.
The first ever Sofitel Legend in China, the hotel opens this September, and shares the same grounds as four sister properties, including Hotel Grand Mercure and Sofitel Xian, making Renmin Square complex the largest facility in Xian in terms of hotel beds. There is also a 1,500 seat Grand Theatre, and the Sofitel Convention Centre, which has a 1,100 sqm columnless ballroom that can accommodate up to 1,000 people for a cocktail reception.
Other hotels in Xian that offer extensive business events facilities include the Hilton, located within the ancient wall close to the landmark Bell Tower. It has 2,400 sqm of flexible event space, including a 524 sqm pillarless ballroom with a nine-metre-high ceiling. For an outdoor venue, the landscaped roof garden provides over 2,000 sqm of space. The Westin, located near the legendary Big Wild Goose Pagoda that dates back to 7th century AD, has 15 meeting rooms with a total of 1,050 sqm that can be adapted for any kind of function, and a 530 sqm grand ballroom enhanced by a 315 sqm foyer.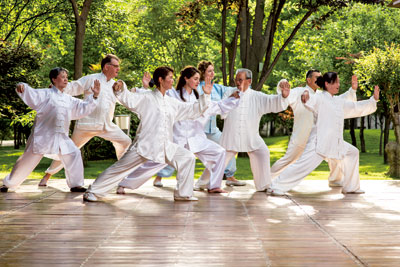 FAST FACTS
Access Xianyang International Airport opened in 1991 and is now the eighth largest in the country, serving as a main transportation hub for northwest China. It is located 47 km from the city centre, approximately 50 minutes by car. The airport serves some 20-plus carriers, including Asiana Airlines, Korean Air, China Eastern Air and China Southern Air.
Climate Xian has four distinct seasons. January is the coldest month with an average temperature of 0°C. The hottest month is June, with an average temperature of 26°C. The best times to visit for sightseeing and outdoor activities are during spring and autumn, when temperatures are mild.
Visas All visitors to China require a visa and applications should be made at least one month before the planned departure date. Following recent waiver measures, however, foreigners from 51 countries, including Australia, New Zealand, Singapore and South Korea, can visit Xian without visas for 72 hours when they are en route to a third country via Xianyang International Airport.
CONTACTS
Sofitel Legend People's Grand Hotel Xian
TEL +86 29 8792 8888
EMAIL sofitel@renminsquare.com
WEBSITE sofitel.com
The Westin Xian
TEL + 86 29 6568 6568
EMAIL westin.xian@westin.com
WEBSITE starwoodhotels.com/westin
Hilton Xian
TEL +86 29 8738 8888
WEBSITE www3.hilton.com