THE MEETINGS industry is at the frontline of a battle to combat the scourge of human trafficking, with an increasing number of hospitality brands and organisations pledging to fight the twin evils of sexual and labour exploitation.
The World Travel and Tourism Council, which announced in April it is setting up a global taskforce to help the industry to combat trafficking, estimates the trade is worth US$150 billion annually and affects more than 40 million people worldwide, around 5.5 million of them children.
The UN's International Labour Organisation (ILO) says there are at least 12.3 million adults and children in forced labour and sexual exploitation at any given time, with the Asia-Pacific region the world's most lucrative, accounting for more than a third of the profits.
As meetings industry organisers and brands realise they can play a vital role to help prevent the sexual exploitation of children, they have been signing up to an internationally recognised anti-trafficking code of conduct.
The code was formulated in 1996 by Bangkok-based ECPAT – formerly known "End Child Prostitution and Trafficking". Originally set up in 1990 as a three-year campaign to end "sex tourism" in Asia, the organisation has since grown into an international force, with 109 member groups in 96 countries.
"As organisers we are often in the venues very early in the morning and very late at night. We see things we can report to security"
– Sandy Biback,
Meeting Professionals Against Human Trafficking
Companies adopting the code pledge to establish policies and procedures to prevent the sexual exploitation of children; train employees in children's rights and how to report suspected cases; include relevant clauses in contracts throughout the value chain, among other provisions.
Many hotel groups have already signed up to the code, with Accor leading the way in 2003. Other signatories include Hilton, Hyatt and Marriott International, which announced in January that it had successfully trained 500,000 hotel workers to spot the signs of human trafficking in its hotels and how to respond if they did.
Examples of the warning signs that Marriott shares with its hotel staff include: minimal luggage and clothing, multiple men seen escorted one at a time to a guest room, individuals who can't speak freely or seem disoriented, and guests who insist on little or no housekeeping.
The first heavyweight meetings industry organisation to sign the ECPAT code was Maritz Global Events, which, under the leadership of president David Peckinpaugh, has taken an active role in training employees how to recognise and report suspicious activity related to sex trafficking.
Other organisations have since followed suit, with the PCMA (Professional Management Convention Association) one of the latest to sign, announcing its commitment at its Convening Leaders 2019 conference in Pittsburg in January.
Toronto-based Meeting Professionals Against Human Trafficking, also a signatory, specialises in advising events professionals on the issue, and founder Sandy Biback says conference and event planners can alert hotel management if they see anything suspicious.
"As organisers, we are often in the venues very early in the morning and very late at night. We see things we can report to security. We are beginning to see planners who are asking the questions, and we know most of the large hotel chains are including training."
Biback says delegates and other hotel guests are encouraged to help identify trafficking sites with the help of a smartphone app.
TraffickCam, developed by social action organisation Exchange Initiative, enables guests to submit photos of their hotel rooms for a database that can be used to identify them if they are used for illicit purposes (see Traffickcam App story here).
"For the first time ever, in 2019, I'm seeing hotel and hospitality groups proactively, publicly, talking about the more negative and pernicious side of employment, and that is the modern-day slavery element"
– David Bishop,
University of Hong Kong
Other industry players pledging to fight trafficking include The Society for Incentive Travel Excellence (SITE), CWT, and Meeting Professionals International (MPI), which signed the ECPAT code in April.
SITE president Philip Eidsvold told MIX that human trafficking impacted the world of incentive travel as part of the travel and tourism industry.
"During our global conference in Bangkok in January we had representatives from ECPAT deliver a plenary session to our delegates on issues around human trafficking. We also fundraise in support of ECPAT's efforts."
Hong Kong's STOPHK – a programme under the Branches of Hope aid organisation for refugees, asylum seekers and victims of trafficking in Hong Kong – has also been active in the campaign.
More on this: Preventing forced labour
Aman Yee, executive director of Branches of Hope, said STOP participated in the It's a Penalty 2018 Global Campaign. Yee said this was "another example of how event organisers – in this case for the HK Rugby Sevens – can play a role in trafficking prevention and awareness raising".
Business travel management specialist CWT also prioritises anti-trafficking measures.
Kerstin Sautter, CWT Asia Pacific Responsible Business Ambassador, says the company has included more than half-a-million travel alerts on electronic tickets to destinations where there is a prevalence of child sex tourism, and posted digital anti-trafficking ads on its client travel platform, with a call to action to report signs of sexual abuse and trafficking.
"And at our annual client conference in Singapore last year, we had a booth to create further awareness about the issue among our clients and industry partners," Sautter says.
If sexual exploitation is a challenge for the meetings industry, it is no more so than labour trafficking, a form of modern-day slavery in which workers are subjected to fraud, coercion, debt bondage, and forced employment.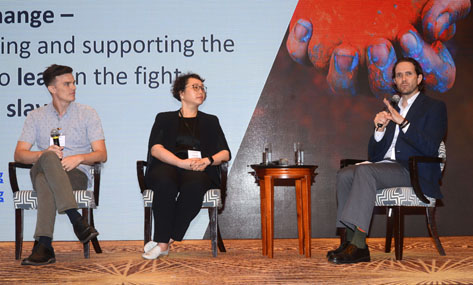 ILO figures estimate that 40.3 million people are living in modern slavery, 71 per cent of whom are women and girls, with labour abuse often leading to sexual exploitation.
The Mekong Club, which focuses on modern slavery in Asia, was one of a number of organisations taking part in the inaugural G.R.E.E.N. Hospitality Conference, hosted by the Soap Cycling sustainability charity, at the Cordis Hotel, Hong Kong, in April.
Introducing Mekong Club programme director Silvia Mera during a panel presentation on "employment and empowerment", David Bishop, founder of Soap Cycling and a principal lecturer in the Faculty of Business and Economics at the University of Hong Kong, said the hospitality and meetings industry was finally beginning to wake up to the challenge of labour exploitation.
"For the first time ever, in 2019, I'm seeing hotel and hospitality groups proactively, publicly, talking about the more negative and pernicious side of employment, and that is the modern-day slavery element," he said.
Explaining how the Mekong Club tackles labour exploitation, Mera told delegates it had formulated a Business Pledge Against Modern Slavery aimed at recruiting the support of the corporate world against trafficking. The club emphasises the risks in the hospitality trade, which it describes as a "hot spot" industry.
"There are dozens of touch points where modern slavery can occur in the hospitality industry – staff recruitment and food sourcing are just two examples.
"Due to the vast size of the industry, eradicating this issue has the potential to affect thousands of lives. Issues of interest include how to train staff at different levels to detect the problem, how to address the four potential vulnerabilities within the hotel industry – forced prostitution, forced labour within supply chains, third-party service contracts, and construction – and how to develop standardised responses across hotel chains."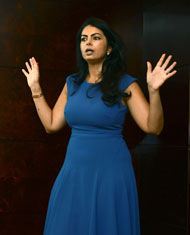 Also attending the conference were Scott Stiles, founder of the Fair Employment Foundation, and Archana Kotecha, director and head of legal at Liberty Shared, both Hong Kong-based organisations.
Presenting a workshop on "putting exploitative recruitment out of business: understanding the recruitment chain and how to fix it", they focused on vulnerabilities in the hospitality industry employment chain.
Kotecha says the recruitment process is "fundamental" and "has an incredible knock-on effect on what goes on afterwards".
"Debt bondage, contract deception, salary deductions, identity documents often being retained… what started at recruitment will continue to manifest itself through an employment relationship."
She said low-skilled and seasonal employment and the use of agency labour was common because direct recruitment was expensive and took time and resources. Many in the hospitality industry engaged in outsourcing practices, which led to vulnerabilities through layers of complexity.
But legal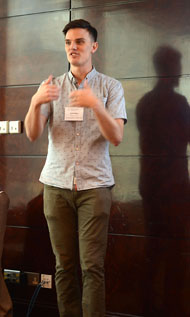 rulings meant that businesses or brands could no longer use the excuse of being unaware of what agencies or outsourcing companies were doing as a defence when things went wrong.
Attention to supply chains, an ethical recruitment model, indemnities against breaches of reputation and, above all, due diligence, were the basis of a fix for the problems.
Expanding on the issue of ethical recruitment, Scott Stiles, who runs a fair employment recruitment agency in Hong Kong, says "the market is broken" but can be fixed with a fair employment model (see Forced Labour). "We focus on the brands. They are at most reputational risk and are the ones who can start to drive these decisions. Right now, brands don't think about this.
"They don't think about how people are being hired," he told the workshop.
"The problems are all pretty straightforward, but you really need to have big brands and employers at the end who want to solve them."