FROM ISSUES like sexual harassment to equal pay, gender equality has received heightened attention of late, thanks to social media movements giving women the confidence to speak out.
This has had an impact on women working in the meetings and events industry, with more women coming forward to share their stories, and companies addressing these issues by being more transparent about pay – and realising that women need more support in their quest for equal rights in the workplace.
To ensure women's voices are heard at conferences, a Twitter campaign has sprung up highlighting "manels" (male-only panels) with some institutions and speakers boycotting conferences that don't have female representation.
Lack of representation of women on industry panels and forums is additionally being addressed through industry initiatives such as "She Means Business", a conference launched at IMEX in 2017 by Carina Bauer, CEO of IMEX Group, and Kerstin Wünsch, editor of tw tagungswirtschaft, which celebrates the role of women in the meetings and events industry.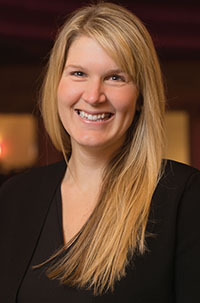 Widening the dialogue
Michelle Crowley (left), vice president for global growth and innovation at the Professional Convention Management Association (PCMA), the world's largest network of business events strategists, says women feel more comfortable sharing their stories post #MeToo. It has prompted PCMA to increase its efforts with programmes around diversity and inclusion, and Crowley is looking forward to seeing how the dialogue evolves.
Diversity is not just about gender but also different perspectives and experiences, and we need to create an environment where there's true diversity of thought, she says. "I don't believe in being prescriptive, but a lot of organisations tend to use their close network when they're looking for speakers, and are getting connected to the same kind of people. You have to be conscious of that bias and stretch yourself… go to that member who doesn't know the same people as you and reach out to new people."
Sexual harassment is still a serious issue, not only in the events industry, but also in many other industries, Crowley says, as it's difficult to change people's mindsets and habits. Nevertheless, she believes people are speaking up as they see things happen. "There's been a culture shift, and men and women now recognise when situations are no longer healthy… I think there's more support."
Perhaps the biggest hurdle to overcome on the path to gender equality is that many women lack confidence. "They need that person to make sure their hand is raised, or encouragement to go for that role because in most cases they're more than capable."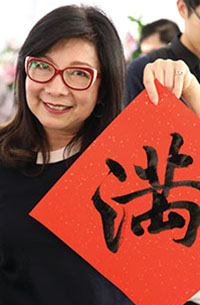 Challenging sexism
Chairwoman of event organiser K&A International in Taipei, Kitty Wong (right), has just returned from Tokyo, where she feels awareness of women's issues is still not where it should be, and bemoans the fact that some Asian men still believe a woman's place is doing menial tasks. It's an issue Wong has had to confront herself.
"I had my own business, but people didn't think I was the boss, they would say, 'go back and talk your boss.'" To challenge such gender stereotypes, Wong is a supporter of He for She – a global movement for gender equality. "We need to let men understand that we're no less, and we don't need them to complete ourselves."
While Wong supports initiatives like the Events Industry Sexual Harassment Task Force, which held its first webinar in 2018 and gave participants a chance to make judgement calls on different scenarios, she feels empowerment and equality isn't just about paying lip service but should be action-led. "It's about influencing men and co-workers, little by little, and letting people know what's the right thing to do."
Some have argued that women need to think like men to get ahead, but Wong believes this approach won't necessarily work in these more enlightened times. "It's best to be kind to others, then they will listen and you will make a difference."
Wong says people think she is "too nice" to her staff, as she lets them bring their children into work if needed, come in late or leave early. "I don't think you can be too nice … if you've been there yourself, you want to create opportunities for women coming up."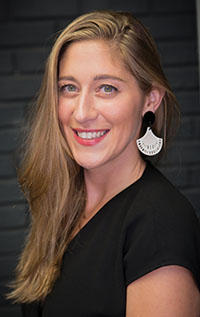 Ensuring accountability
Head of events at global engagement company BI Worldwide, Michele Debatte (left), says there is a non-harassment policy internally at her organisation, but the company is realising that it also needs to protect itself and when its people work externally.
"We are starting to develop a code of conduct that our clients would have to acknowledge and sign. This is a global initiative we are working on with events solution leaders. The principle is simple: write the rules, draw the line and keep people accountable, regardless of the powerplay: supplier, partner, client, guest, speaker or VIP, nobody is above the rules."
The way that teams are treated sometimes is unacceptable, Debatte says. "Unfortunately, it's not only individuals but entire corporate cultures that foster these degrading behaviours, entire client teams who just try to literally belittle our people onsite. We need to get our clients to sign our code of conduct and set the limits of what is acceptable and what isn't. Only by drawing the lines will we make progress."
Debatte says it's vital to encourage female empowerment in a new generation of women leaders. "We have some very inspiring stories to look up to, but we need to set a minimum of 50/50 within a few years at the board or leadership of companies, agencies and so on. Mentoring will help, but quotas are needed big time. At BI Worldwide, we recently had three event leader positions filled by women in the past six months in the US and UK and we're really proud of that."
Calling out unacceptable behaviour
Gaynor Reid, Accor's Asia Pacific VP of communications and corporate social responsibility, says the #MeToo movement provides an opportunity to re-evaluate what constitutes appropriate behaviour – and what doesn't.
"Our staff are trained to look out for instances where someone looks uncomfortable or where delegates might have had too much to drink and could be behaving inappropriately," Reid says.
Accor was the first hotel group to sign on to End Child Prostitution and Trafficking (ECPAT). "Since then all of our hotels provide training on how to recognise women and children who might be in such situations and, more importantly, how to report this." This training could be further expanded to include looking for signs of women being harassed at events and conferences, Reid adds.
Women remain under-represented in the industry at a senior level so may not feel like they can be heard as much as their male counterparts, says Reid. And with the MICE industry requiring long hours and late nights, it can be particularly difficult for women, who are still expected to carry the higher burden of childcare, housework and organisation of home life.
The best way to address these issues is to educate and encourage boys and men about the importance of equality, providing flexible working hours for those days that events are not happening and ensuring there is better gender equality across the industry, says Reid. "The more women we see in authority across the MICE industry, the less we will see harassment."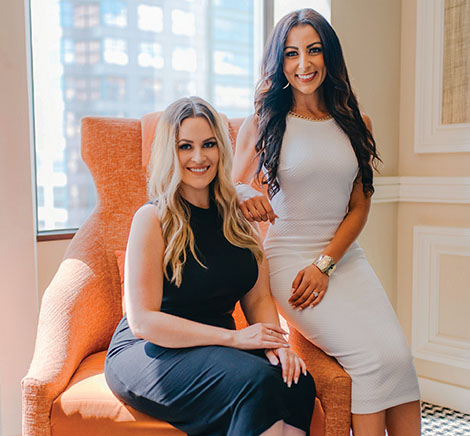 WHY WE STILL NEED MEN
In the age of #MeToo, women still need male support in the workplace
THE #MeToo movement came under scrutiny at Elevate! Powered by AWE (Association for Women in Events) this March in Washington with a topical session titled, "#MeetingsToo: How to Prevent & Manage Sexual Harassment at Events", presented by Courtney Stanley and Sarah Soliman Daudin (left and right).
The duo established a 10-step action plan that gives meeting professionals tangible tools to adopt for their next meeting or event. "Organisations have implemented staff and board trainings around sexual harassment, hired third-party agencies to handle misconduct claims, and have begun rolling out surveys, webinars and in-person learning opportunities to rally the MICE community around addressing the issue," says Soliman Daudin.
It is felt that one of best outcomes of the #MeToo movement is the awareness that has been created, mainly for men, around the epidemic of sexual harassment and assault. "However, one of the negative outcomes is that some men feel like they cannot and should not engage with women out of fear that they will cross unknown boundaries. There needs to be more training for men on social behaviours, on prevention, and on how they can help."
Unfortunately, men in professional settings are shying away from mentoring younger women in their community, as they are afraid that they will be accused of behaviour that they did not commit. "This disconnect in mentorship may lead to a larger gap in women's advancement," say Stanley and Soliman Daudin.
womeninevents.org      sarahandcourtney.com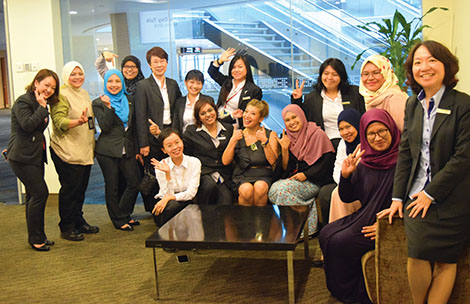 EMPOWERMENT IN THE WORKPLACE
From wellbeing sessions with women doctors to discussions on transport safety, KLCC is pioneering several female-friendly initiatives
DIRECTOR of global business development and marketing for Kuala Lumpur Convention Centre (KLCC), Angeline van den Broecke, says occasions like International Women's Day can be leveraged to pay tribute to women in its organisation.
"Through Global Meetings Industry Day and Global Exhibitions Day we have put forward women in our organisation who are taking a leading role in positions that have previously been viewed as male dominated, or where it's preferential for a male to be appointed, such as our audiovisual and exhibitions management and services departments," van den Broecke says.
This lack of representation in traditionally male-dominated jobs has additionally been addressed by the Brisbane Convention and Exhibition Centre. Senior AV project manager Rebecca Bell, for example, is the first woman at BCEC to hold that position and has been in the role for five years.
Other initiatives at KLCC include arranged discussion sessions facilitated by women doctors on women's physical and mental health and wellbeing. "Women are also encouraged to participate in yoga and zumba classes, which are organised on a regular basis," says van den Broecke.
This year, she wants to focus on initiating a discussion on the safety of women employees getting to and from work as many rely on public transport. In addition, the venue has just completed a review of its sexual harassment policy and is undertaking dedicated mandatory briefings for all employees.
Van den Broecke believes that women in the events industry are supportive of each other. "Equality in the workplace has to permeate through the organisational culture and this shift should garner the will for custodianship to belong to all employees."